Property management is an integral part of Cambodia's booming residential and commercial sectors. The fast-paced growth is most apparent in the capital Phnom Penh where new developments are announced and finished almost every year.
And as the property market in Cambodia matures, developers, agents, and investors alike are seeing that the long-term success of the building largely depends on how good its services are once it's handed over.
So, what's property management in Cambodia like? To help us understand the landscape, Realestate.com.kh invited Mr. Veasna Meas, CEO of Naki Realty, Cambodia's premier property management firm.
What's Property Management in Cambodia like?
Property management in Cambodia is not too dissimilar from what one can expect from more developed markets like the United States. According to Veasna, "Property management in Cambodia is similar to what is offered to both developers, owners, and tenants"
He explains that property management in Cambodia covers essential aspects of maintaining a given property in multiple ways. For example, property management for condominiums in Cambodia looks after lobbies, passenger/service lifts, and other common areas used by co-owners or tenants in the building.
Much like in the U.S., a homeowners' association (HoA) can be formed by co-owners in Cambodia. This collective body is usually formed once a building is 70% occupied and has the option to pick a property management company to maintain shared spaces using the fees paid by either the tenants/co-owners.
Veasna gives us a better understanding of how property management works in Cambodia by giving us its 2 main aspects: Facilities Management and Physical Management.
Facilities Management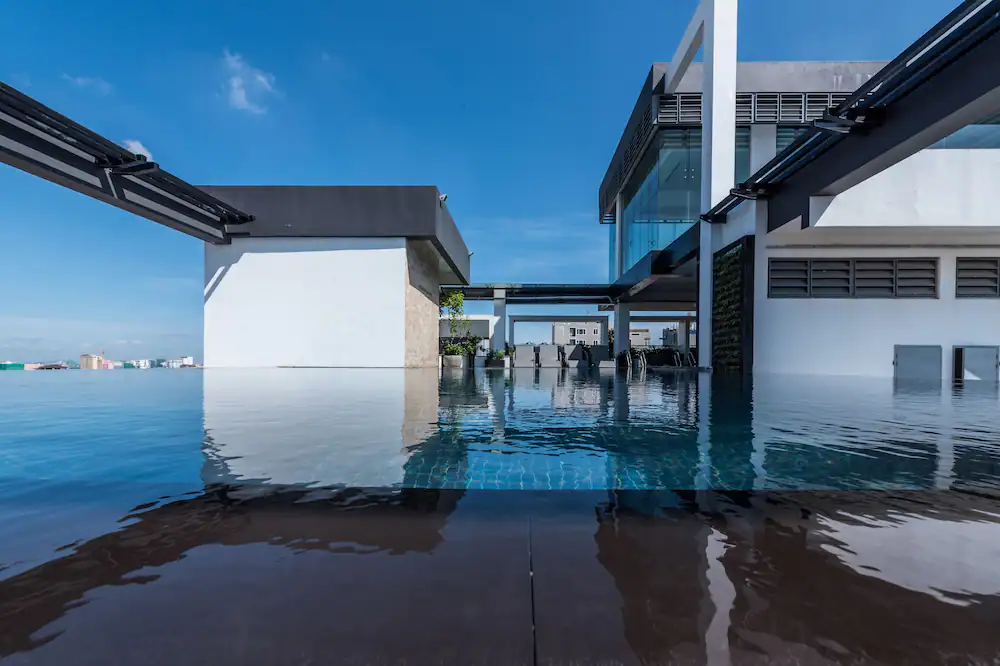 Like that pool? It's thanks to property management that this pool is clean and clear! Photo from Silvertown Metropolitan.
Facilities management refers to maintaining the exteriors and interiors of the building including windows, landscaping, driveways, lobbies, passenger lifts, gyms, and all other facilities part of the building.
Veasna highlights the importance of having facilities management as buildings with multiple owners like condominiums have a need for someone to look after common/public areas. The fees paid as part of the management fee go into facilities management.
Physical Management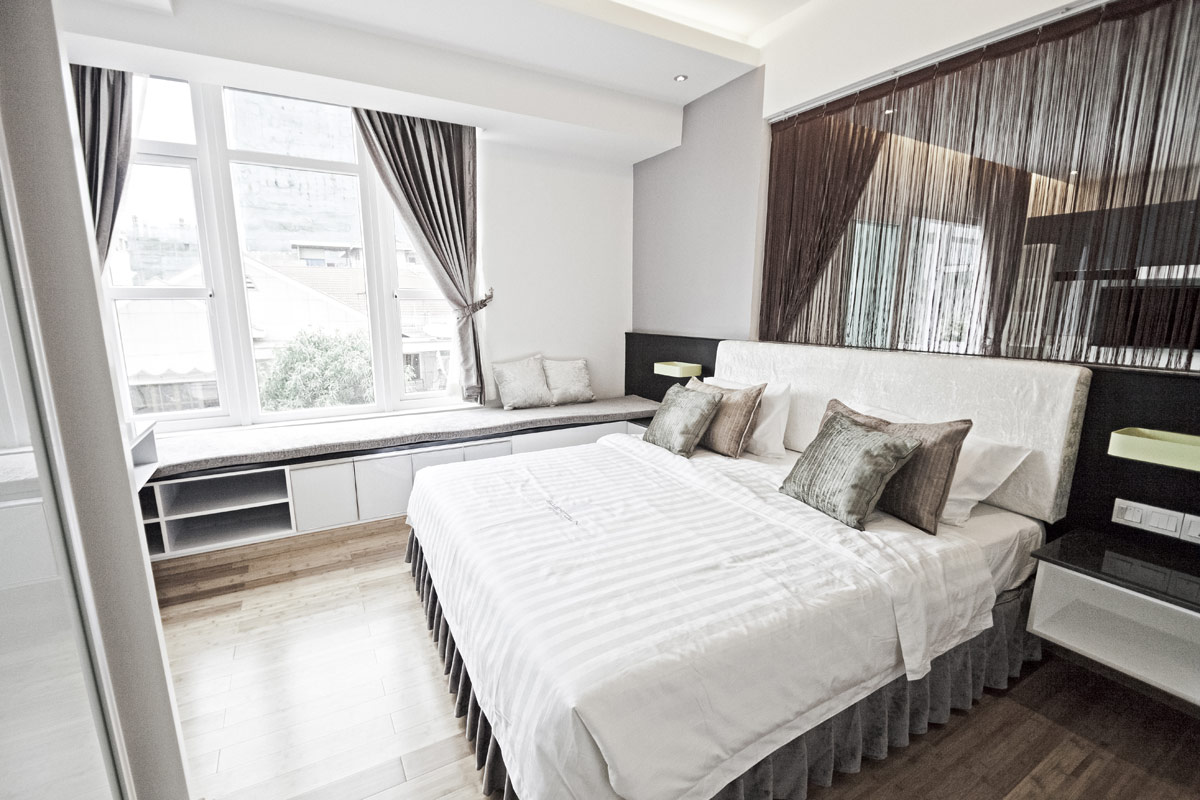 Looking for a clean living space? Property management helps you with regular cleanings. Photo from Silvertown Metropolitan.
Physical management refers to the service provided within individual properties (be it a unit in a condo, a landed home, or even a shopping centre). This aspect of property management is more relevant for buyers who buy for investment purposes and require someone on the ground to manage their properties.
Veasna notes that this aspect of property management is beneficial for overseas buyers. The importance of this service was emphasized during the COVID-19 pandemic when international travel was mostly restricted and where it was possible to travel required costly quarantine stays.
Physical management services, like those offered by Naki Realty, allow overseas investors to manage their properties in Cambodia without physically being in the country. 
Benefits of property management for overseas investors
A good portion of property buyers in Cambodia come from overseas and the surge of foreign interest in properties in Cambodia has created a demand for property management services. Here's how property management benefits overseas buyers in Cambodia's real estate market:
Allows investors abroad to oversee their properties
Given current travel restrictions, it has been property management companies like Naki Realty has made it significantly easier for overseas buyers to manage their property (or multiples of them) with little to nothing to worry about.
One-stop solution to manage multiple properties
Overseas investors usually have more than 1 property at a time. Managing multiple properties, be it in the same development or across different projects can be a headache. "Regardless of whether how many properties an investor owns," Veasna said, "the objective of a property management company is to provide overseas buyers with someone they can count on to look after their properties".
Tenant management made easy
Overseas investors can expect services like screening, leasing, and receiving requests from tenants to be handled by the property management firm they choose to hire. Property management services in Cambodia are open to receiving tenants requests 24/7. This saves the need for tenants to directly contact the owner who is likely located abroad and in a different timezone.
Property management fees in Cambodia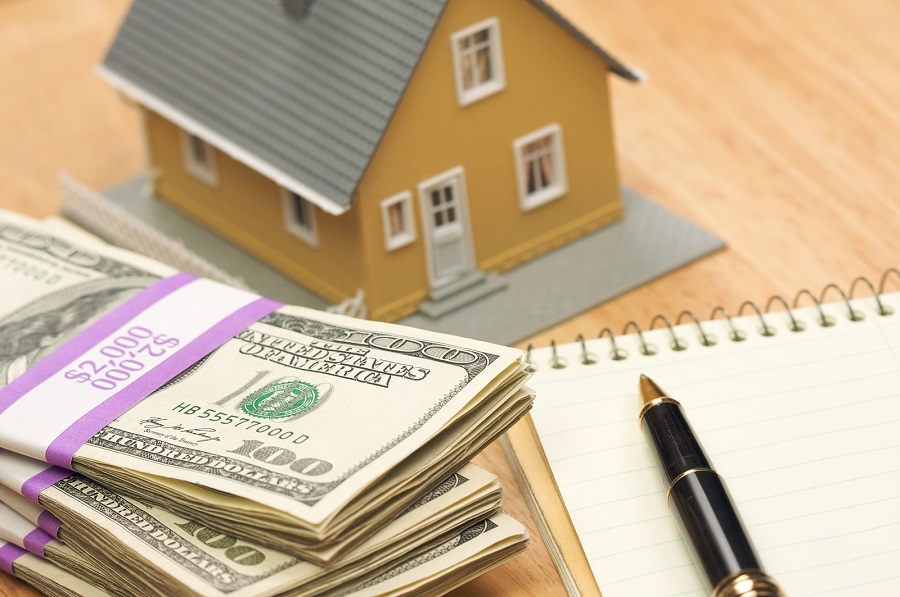 Property management fees in Cambodia range from $1 to $2 and are multiplied by the gross area in square metres. Gross area refers to the size of the unit itself plus a share of the common areas. For example:
Gross unit size
| | |
| --- | --- |
| Unit size | 50 sqm |
| Share of common area | 40 sqm |
| GROSS AREA (unit size + common area) | 90 sqm |
Management fee
| | |
| --- | --- |
| Gross Area | 90 sqm |
| Management fee (per sqm) | $1.5 |
| MANAGEMENT FEE | $135 per month |
Management fees go to the maintenance of facilities, with some developments allocating a portion for a Sinking Fund - a separate fund used to address unforeseen expenses in the building.
Does the management fee include tenant screening and leasing?
This is classified as an optional service and would cost a nominal fee. The cost of this additional service is a portion (around 10%) of the rental fee. By extension, dispute resolutions such as evictions would also cost a nominal fee.
Can I negotiate a lower management fee for fewer services?
Negotiating would be difficult as prices are set based on what type of unit is owned and the amenities available to it. Property management fees cover the cost of utilities and maintenance of facilities used by all tenants and co-owners residing in the building.
Regulations surrounding property management in Cambodia
Despite being a relatively new service, there are a few regulations surrounding property management in Cambodia.
Property management license
The Ministry of Economy and Finance issues licenses for property management in Cambodia. Veasna explained that the Ministry started issuing licenses around 2015-2016, with Naki Realty obtaining the first few of these licenses when they were made available.
Since getting the license, Naki Realty has been impactful in shaping the concept of property management to Cambodian regulators.
Strata-titled buildings
Strata titles are a form of ownership applicable to buildings designed to have multiple owners. This is the only property available for direct foreign ownership. You can learn more about strata titles and other property titles in Cambodia here.
Strata-titled buildings are required to have a form of property management in place. However, given the concept's relative novelty, developers are still navigating how to implement this regulation.
The future of Property Management in Cambodia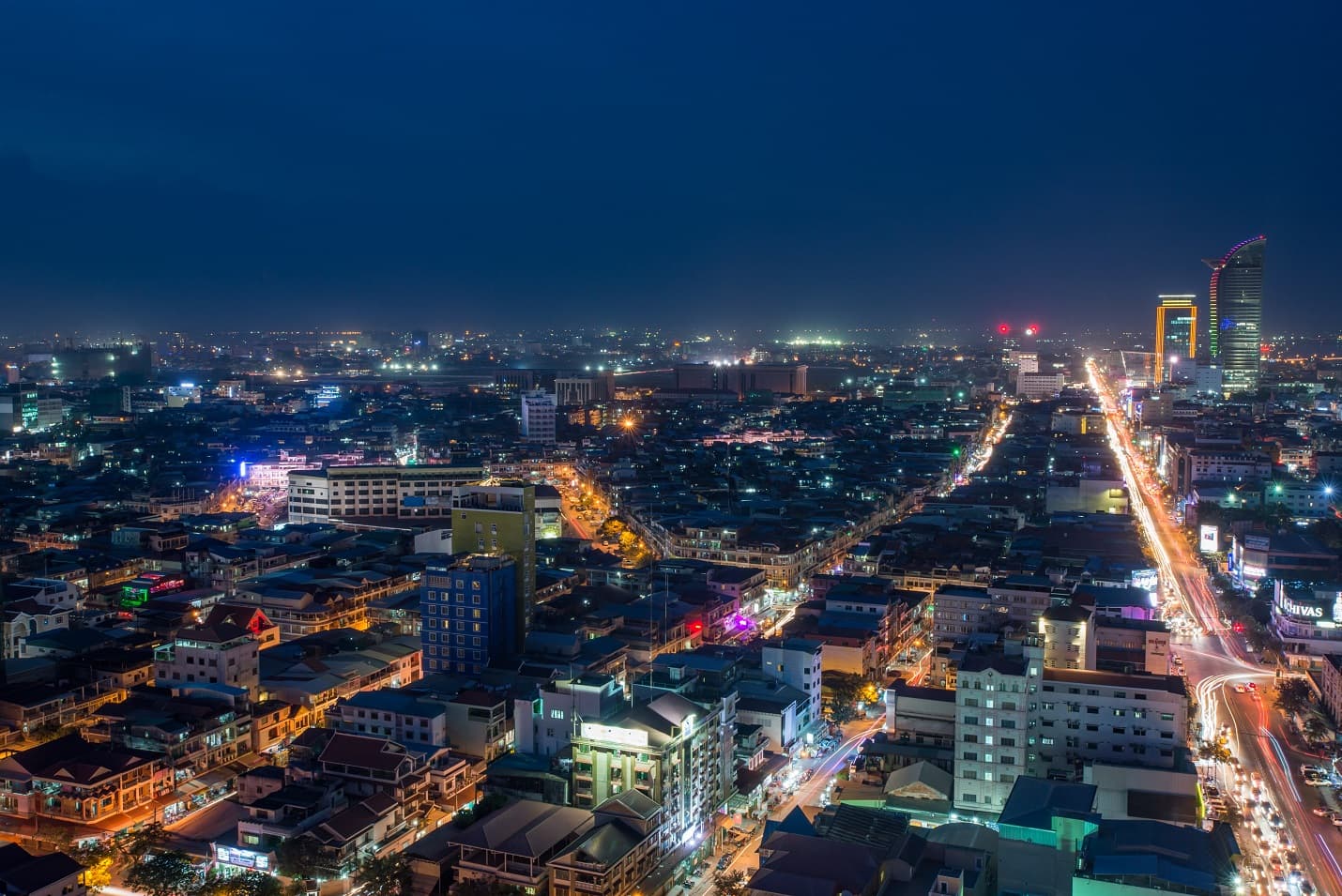 Of course, there will always be a challenge with any new concept introduced in a market. According to Veasna Meas, the current challenge within Cambodia is the acceptance of property management as a standard of post-handover planning. However, he explains that more developers are starting to realize that they cannot be a jack-of-all-trades and would require expert property management.
Additionally, the rising competition between developers has caused a number, especially those with international backgrounds, to seek out companies like Naki Realty to provide property management services to ensure the long-term value and overall success of their building, a period that goes well beyond the handover date.
"Property management will continue to develop alongside the larger real estate market," said Veasna Meas. "As more condos and office buildings come online, developers will see the need for this type of service".
Article by: