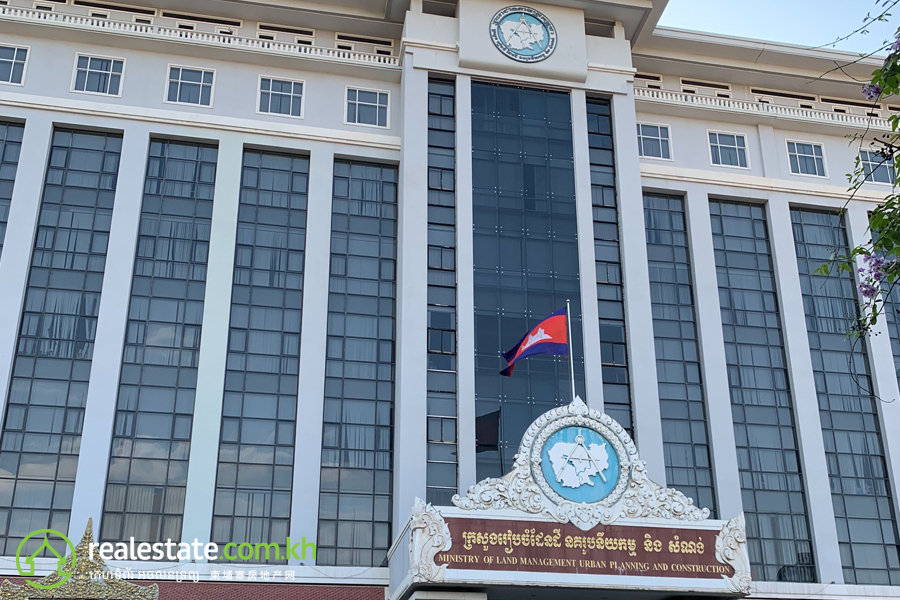 (The Ministry of Land Management, Urban Planning and Construction / Phan Soumy)
What is property title?
A title or 'deed' is an official document confirming who owns the property, its location and what rights the property owner enjoys. "It should be noted that a significant percentage of land in Cambodia is not registered with the National Land Office and has no official land title certificate to secure the land on behalf of the owner."
During the period between 1975 and 1979, all Cambodian land title records were destroyed. After the war, definitive proof of property ownership was impossible. In 2001 a revised version of the 1989 Cambodian Land Law was passed allowing private ownership of land. The 2001 Land Law allowed for the creation of a land registry system enabling the issuance of Cambodia land titles. To date, over two million Cambodia land titles have been issued to Cambodians.
Property ownership can now be secured by one of three forms of Cambodia land title: Hard title, Soft title and Private Ownership in Co-owned Buildings – also known as Strata Title. In addition, a LMAP title is also now available.
Hard Title
Hard titles are the most secure proof of property ownership and are considered the best Cambodian land title.
Hard titles are certification of ownership provided by the Land Management and Planning office. Hard Titles also include detailed information recognised and certified at a national level by the Ministry of Land and the Cadastral Office. It should be noted that a transfer tax applies when hard title transactions occur.
Soft Title
A soft title is the most commonly issued Cambodian land title. The soft title is only recognised at the local government level. Soft titles are provided at the local sangkat or district office and are not registered at a national level. The sangkat (commune) or phum (village) chief will issue a letter of possessory rights, which refers to the right of "possession" of property. A person is in "possession" of the property when she/he physically occupies the property but is not the owner of the land as recognised by the authority. Although not as secure as a hard title, they are still considered evidence of possession. Historically, many land transactions have occurred as soft titles to avoid transfer taxes and fees. However, most new major developments are being transacted with hard titles.
Strata Title
Private ownership in co-owned (strata) buildings is a recently introduced form of title that also allows foreigners to legally own property in Cambodia.
Co-owned buildings or strata-titled buildings are defined as buildings in which several owners reside, consisting of some parts that are the exclusive ownership of each co-owner (private units) and some other parts that are common spaces for the common use of co-owners (common areas).
LMAP Title
To improve land tenure security, a titling system called LMAP (Land Management and Administration Project) has been introduced in Cambodia
Based on official GPS coordinates, land plots are being registered throughout the country.
Should a LMAP title exist for your property already, the borders have been agreed between neighbouring parties and not open to dispute.

Stay up-to-date on the real estate industry in Cambodia and get real-time updates on real estate news as they happen. Download the Realestate.com.kh App now!

Article by: