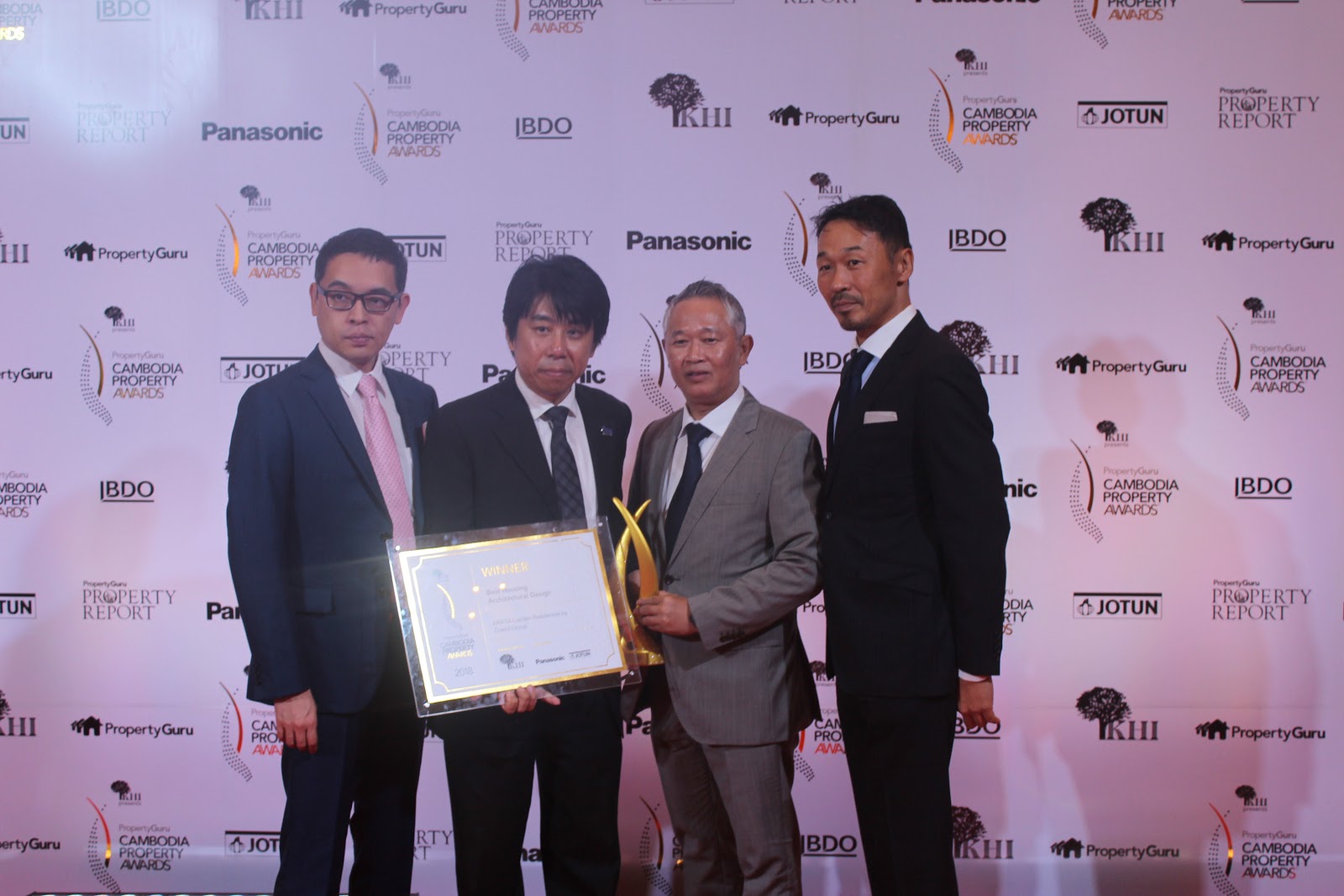 Received Winner in 3 Categories, and Highly Recommended in 2 Categories
Phnom Penh – ARATA Garden Residences has been named a winner in "Best Housing Architectural Design", and highly recommended in "Best Housing Development" and "Best Housing Landscape Architectural Design" in Property Guru Cambodia Property Awards 2018. In the Developer Awards categories, moreover, Creed Group and Triple Gem Asset Co., Ltd. have won two awards; "Corporate Social Responsibility" and "Sustainable Development".                                                                   
Property Guru Cambodia Property Awards is the biggest real estate event in Cambodia, and was celebrated on March 16th, 2018 at Sofitel Phnom Penh Phokeethra. There were 26 award categories in total, including the Developer Awards, Design Awards, and Development Awards (Condo, Housing, and Commercial Development), and according to Realestate.com, "[the event] was attended by more than 360 guests, VIPs, and members of the press".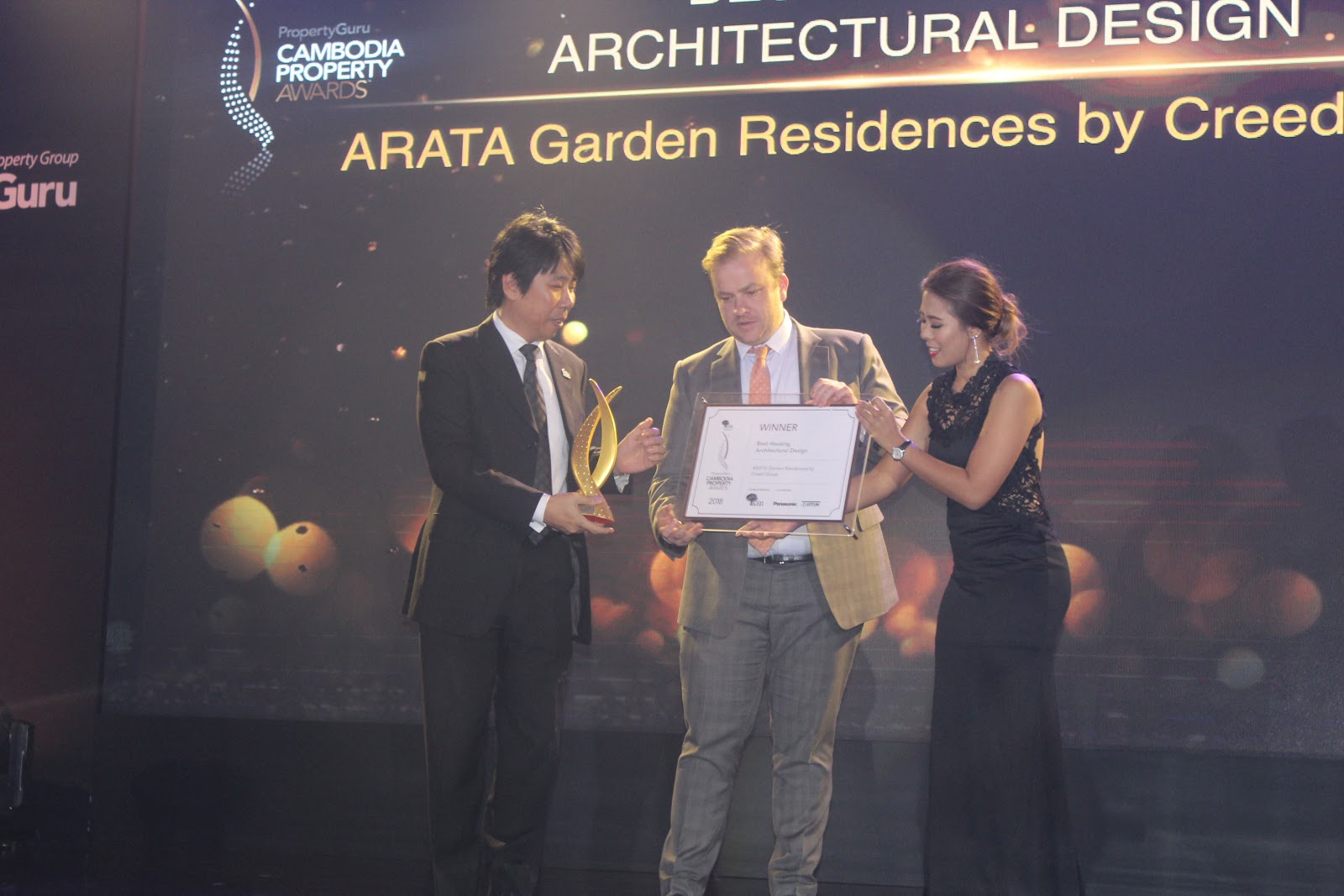 ARATA Garden Residences is Creed Group's third residential project in Cambodia, and comprises more than 500 units on phase 1, providing various selection of house types available from Shop House (A&B), Luxury Link Villa (A&B), Twin Villa, Jack Villa, Queen Villa, to King Villa. Its architectural concepts were created in collaboration of Cambodian and Japanese cultures, and the Villas' layout is carefully designed to utilize all the space and the smooth flow for the residents. Sustainability is also one of the Creed Group's architectural design concepts in every projects, and it offers the favorable balance of modern living and nature.
Creed Group: Established in 1996, Creed Group is a Japanese real estate investment firm with abundant experience in the mature real estate market in Japan. To date, Creed Group has completed hundreds of projects globally.
Triple Gem Assets Co., Ltd.: Triple Gem has started a joint investment with Creed in Cambodia in 2015, and they have three on-going projects in Phnom Penh "Bodaiju Residences", "Borey Maha Sensok", and "ARATA Garden Residences".
Get more information about ARATA Garden Residences and learn more about Cambodia's newest developments by visiting Realestate.com.kh!