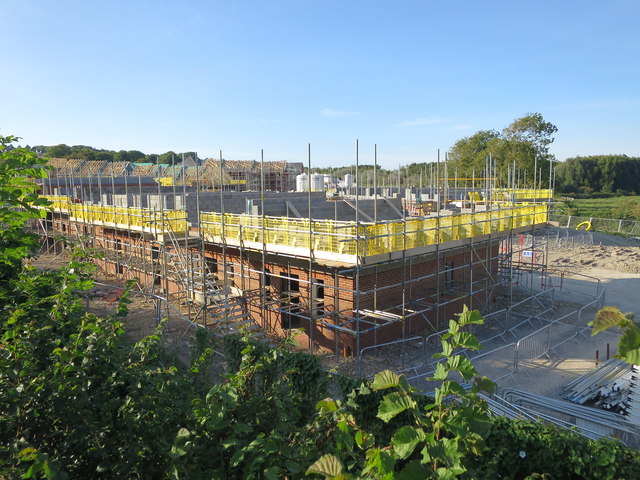 As 2017 draws to a close, vast amounts of families continue to flock from the provinces to Phnom Penh in search of job opportunities, leading to an ever-increasing demand for affordable residential housing. Developers have recognized and responded to this demand accordingly, with many key industry players changing their focus towards constructing more affordable housing projects - see Realestate.com.kh's Government's low-Cost Housing Policy for more information.
One company in particular, Arakawa, a prominent Japanese developer, has recently announced one of their newest projects: "Arakawa Residence" in Phum Phsar Teuk Thla village, which will prioritize constructing units for those in lower-income brackets, including civil servants, students, and families. This development will be the third project of its' kind in Phnom Penh, aimed at enabling those with a lower budget for a home an opportunity to enter the property market.
2017 has witnessed affordable housing projects and plot land for sale in Cambodia perform stronger than higher end residential developments. Condominium's for sale and big-budget borey purchases are beginning to reach a point of stagnation, with issues of oversupply and slowing demand emerging.
Dr. Kim Heang, President of the Cambodian Valuers and Estate Agents Association, (CVEA) said: "2017 has been the year of affordable homes and plot land. Developers are no longer keen to build expensive residential projects anymore because they have already built many of them."
Dr. Kim continued: "Over the past few years, developers have built borey projects to sell in Phnom Penh within the $80,000 to $100,000 price bracket, and those who could afford this price have already bought them." Due to this, Dr. Kim believes now is the time for developers to focus on constructing projects in the $30,000 to $40,000 price bracket in order to target lower-middle income families, as this income bracket is representative of the majority share of the market.
Demand for plot land has also seen a significant increase in 2017. Mr. Seng Saramany of Moana Realty, said: "We have two projects, one in the West of Phnom Penh and the other in Siem Reap. Throughout 2017, demand for plot land has grown sharply and most of our customers are lower-middle income families."
"Our projects have proven very successful this year and plot land within in the $5,000 to $7,000 range has been the most popular for our customers to build houses for living in," Mr. Seng added.
Commenting further on the rising popularity of plot land in 2017, Ms. Samnang Cheam, CEO of Lucky Property Services, said: "Demand for plot land- especially outside of central Phnom Penh, in areas such as plot land for sale in Prey Sar, land for sale in Takmao, land for sale in Bek Chan and along National Road No.1 has risen remarkably."
Ms. Samnang further explained that lower-middle income families are the target for the plot land market, as they cannot afford to buy more expensive borey or condo for sale in Phnom Penh, and therefore most of them turn to another option-namely plot land. In fact, plot land plays a critical role in helping these families to purchase and construct suitable homes when they do not have the budget to buy within higher-end residential developments.
However, Ms. Samnang highlighted that it is important that every developer sells not only the land itself- but basic facilities, such as road access, water, electricity, and sewage systems to buyers. Furthermore, she believes developers should be honest about the presence of these key facilities to prospective buyers when they embark on selling their projects.
Moreover, Mr. Teng Rithy, CEO of Property Investment Realty Partner, believes that all plot land transactions and developments within Phnom Penh should take into consideration the city's master plan. Mr. Teng said: "A number of [plot land] developments do not follow the capital's master plan and will inevitably face some problems in the future. For example, some locations are solely designated for industrial purposes but developers are using those areas to develop residential projects."
Mr. Teng continued: "In industrial areas, there will be a lot of factories which make a lot of noise and as a resident there, this will definitely have an adverse effect on your health. Another problem is that there will be no hospitals or schools in those areas since it is for industrial, not residential purposes". Therefore, it is paramount that purchasers in Phnom Penh make a proactive effort to look at Phnom Penh's Master Plan 2035 prior to purchasing, to ensure the sustainability and longevity of their investment.
Ultimately, the demand for affordable housing and plot land in Phnom Penh and throughout the Kingdom is a trend that is likely to continue to escalate throughout 2018. However, with any type of property investment, market experts believe it is critical that the prospective purchaser undergoes adequate research to ensure they can secure the perfect future home for their needs.  
 Want to learn more about land titles in Cambodia? Read our article on  Land Title Transfer in Cambodia  on Realestate.com.kh