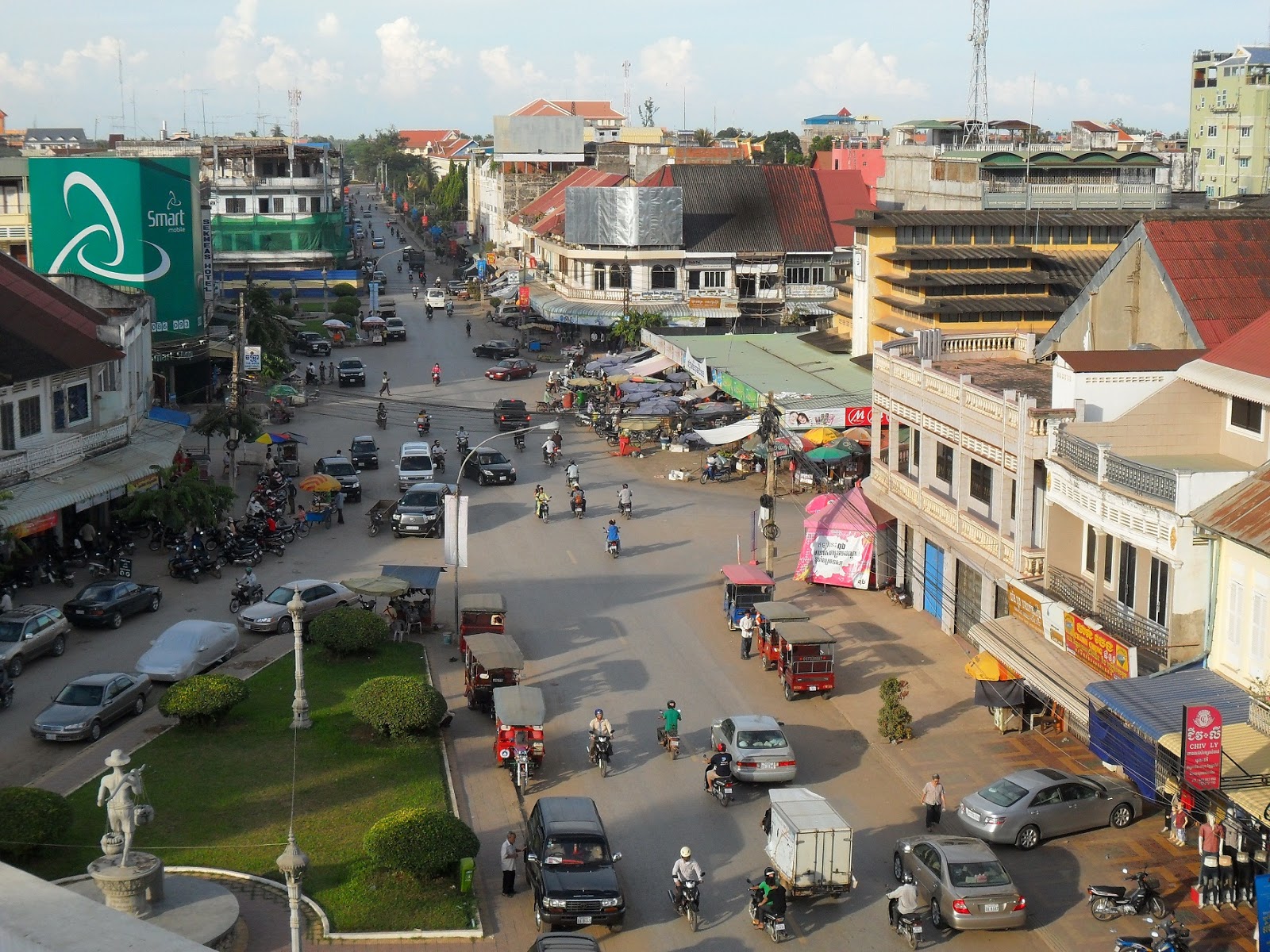 Nestled in northwestern Cambodia, Battambang, the leading rice-producing province of the country, has shown some remarkable growth in real estate development over the last few years. While the real estate market is traditionally known for its' colonial buildings, over 11 residential borey projects have recently been developed, with signs of many more to come.
Mr. Ear Veng Mong, CEO of Borey Rom Chek, in Battambang city, has invested over 30 million USD into a 19-hectare borey development, which commenced construction in 2015. In discussing his investment to local media, Mr. Ear expressed that Battambang has great future potential because government officials, and the Ministry of Tourism, are working together to turn the province into a tourism hot-spot.
Moreover, Mr Ear believes that "The province is already rapidly developing and already has a lot of people within a 'medium income bracket', who are able to afford residential housing". This belief is one of the key reasons Mr. Ear decided to commence development of his residential borey projects.

Mr. Ung Sangha, Representative Office Manager of Bonna Realty, in Battambang, reinforces Mr. Ear's viewpoint, by stating that "Investors cannot overlook Battambang's investment potential, as [Battambang] is a big province, with relatively good infrastructure, and a population of over one million".
However, Mr. Ung believes that the local economy will need to continue to grow, in order for the majority of local residents to afford housing purchases in the province.
New infrastructure developments are bringing more population traffic, including the new international border checkpoint in Battambang's Sampov Loun district - which connects to Thailand's Sa Kaeo province. This international checkpoint will allow for more cross-border trade and tourists passing through, which will lead to a boost of income for the local population.
Further to this, the government plans to expand more highways, connecting Battambang to Phnom Penh and Banteay Meanchey over the coming years. The result will improve accessibility and enable more more trade within the province which has an economy that currently relies heavily on the agricultural industry and little else.
Despite Battambang's real estate investment potential, land prices do not show any sign of rising to the levels recorded in other key provinces, such as Sihanoukville and Siem Reap.
Mr. Ung explains that land prices in residential areas are between 60 to 120 USD per square meter, which he believes to be very affordable for local buyers. However, land prices in business areas are between 1,500 USD and 1,800 USD per square meter, and 1,800 USD and 2,200 USD per square meter, in the commercial sector. This dramatic price contrast between residential and commercial areas demonstrates the increasing demand for land within Battambang's central business district.
As a result of these competitive prices, more investors are conducting feasibility studies on real estate potential in Battambang. Mr. Ung has confirmed that Bonna Realty has seen a major influx in the amount of inquiries concerning land and property prices over the last six months.

Battambang's investment potential has already attracted more cement firms to establish operation, in response to the growing number of construction companies operating. The 230 million USD Battambang Conch Cement project is set to begin operation in December 2017.

Further to this, Thailand's Siam Cement Group has also announced that it is preparing to open its third cement plant in the province in 2018 which will have a production capacity of 1.8 million tonnes a year once operational.

Mr. Heng Tola, a local investor, has been developing both residential and land projects in Taprouch Village in Sangkat Kdol Doun Teav since January 2015. Mr Heng elaborated on his motivations citing; "The reason I invested in these projects is that our country continues to have political stability, and an average economic growth rate of 7 percent per year".
Mr. Heng believes that due to the rising middle-income population, there will be high demand from Battambang locals in the near future looking to purchase a new home.  

However, Mr. Heng has already enjoyed significant support from local people, who have already purchased land and houses for residential living in his current projects. He elaborated on the growth of his projects: "In 2015 we started with a total land size of 1.5 hectares, and two and a half years later we have increased our projects up to 20 hectares, with 200 flat houses, one market and one cinema,"

Ultimately, Battambang's real estate agents, and investors alike, are optimistic that the province will attract more local and international investors into the real estate market over the coming years. Active improvements to infrastructure and domestic connectivity will continue to boost investor's overall confidence in an area which is bustling with opportunity.