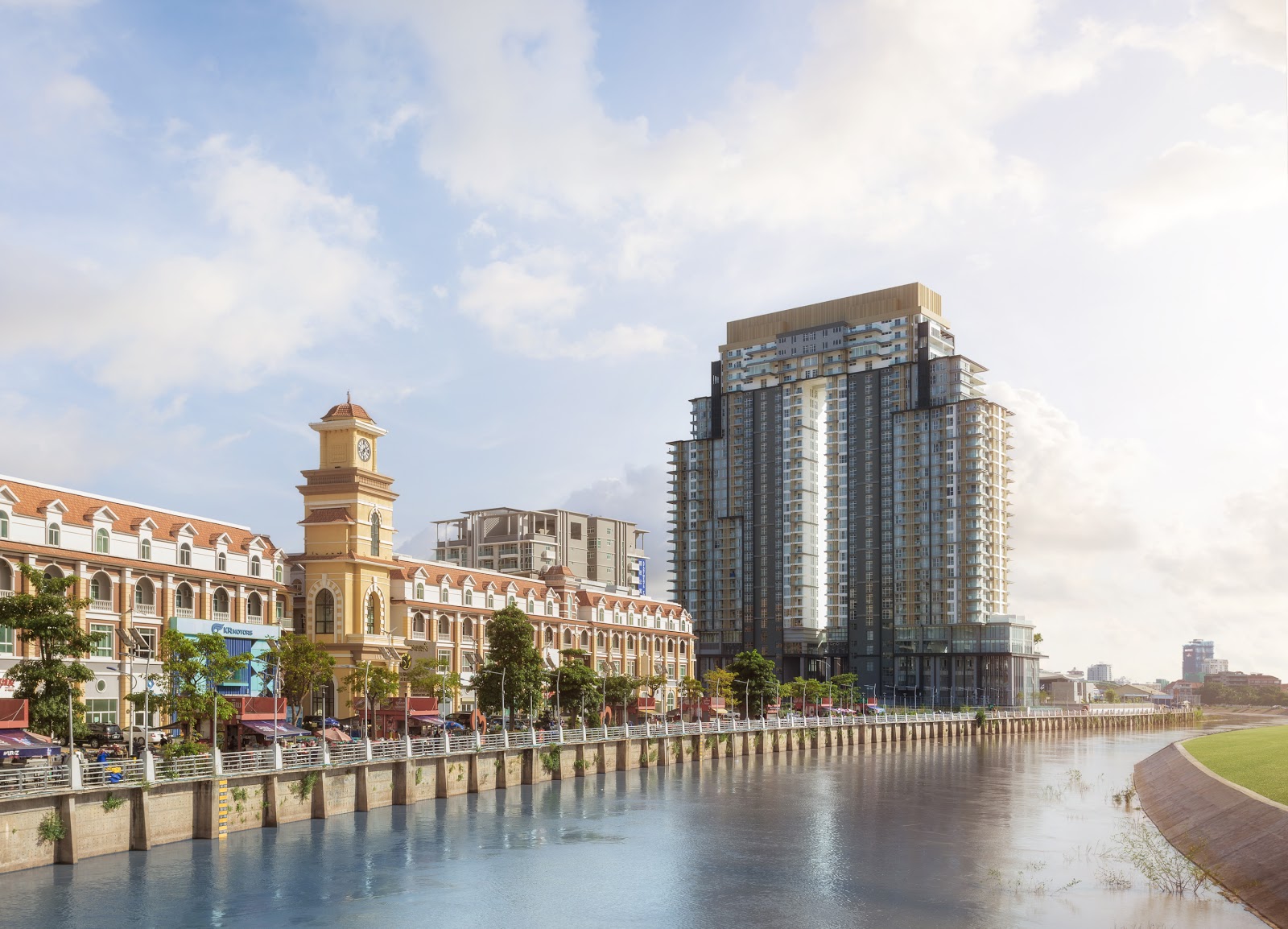 Cambodia, which is experiencing one of the fastest real estate booms in the world, is among several countries in Southeast Asia where Ascott Limited (Ascott) is planning to expand its operations.
Ascott is a top Singaporean real estate firm with a focus on serviced residences. The company which has pioneered Asia-Pacific's first international-class serviced residence with the opening of The Ascott Singapore in 1994, has grown tremendously. Currently, Ascott Limited operates 55,000 serviced residence units in Europe, Asia-Pacific, Americas, Middle East, and Africa.  Ascott is a part of CapitaLand, one of the largest real estate companies in Asia.

Ascott is keen to expand in many parts of Southeast Asia, including Cambodia, Myanmar, Malaysia, Philippines, Thailand, Laos, and Vietnam. Kevin Goh, Ascott CEO, made the announcement after sealing a partnership and investment agreement between Ascott and TAUZIA Hotel Management of Indonesia a few days ago.
The company cited the region's sustained and strong economic growth in the last several years as reason for their planned expansion. Cambodia leads the region in this aspect, registering an average 7 percent economic growth in the last five years.
Currently, Ascott has a serviced residences/hotel portfolio of 21,000 keys across the region, which it hopes to bring to 41,000 keys in the next five years.
Joan Tan, Vice President of Ascott Communications Group, told the local media that Ascott open to opportunities in gateway cities in Cambodia such as Phnom Penh. Ms Tan did not give a specific time frame on Ascott's expansion in Cambodia, instead saying that it will be dependent on opportunities that may arise.
During last year's opening of CASA Meridian Residences, Ascott's first-ever serviced residence in Cambodia, Lew Yen Ping, Ascott's General Manager for Vietnam who also oversees the company's expansion in Cambodia, Myanmar, and Laos, said that expansion to other parts of Cambodia and in other parts of Asean is one of their priorities.
"We will continue to explore opportunities to grow Ascott's presence in Cambodia and other Asean markets to reap benefits from greater economies of scale and expand our network of properties for customers,"she said.
Ascott already has a presence in Cambodia. Aside from CASA Meridian, Ascott also developed Somerset Norodom Phnom Penh. Located in Koh Pich (Diamond Island), the 34-storey CASA Meridian was the first international-class serviced residence in Phnom Penh and consists of 75 fully-furnished residences, shopping mall, wellness facilities, and premium office spaces.
With Cambodia's economy growing exponentially and more Cambodians graduating from low-income status, the Kingdom recently has become a favorite of many property developers in the serviced apartment business. Aside from Ascott, these include Singapore's Oakwood Worldwide and Japan's Leopalace21.
Realestate.com.kh, Cambodia's home of real estate, has the most up to date information for buyers, sellers and property enthusiasts! Sign up for our newsletter today and stay up to date with the latest info…