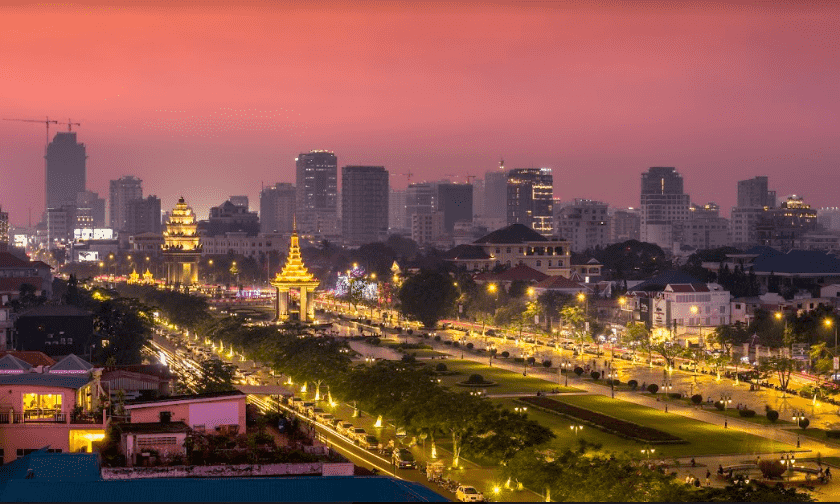 Realestate.com.kh is excited to announce the release of the Cambodia Investment Guide 2019. We've consulted all the experts, read the reports and compiled all the information in one place. It is essentially the cheat sheet for doing business in Cambodia. What's more, it's completely free for you to download.
Belt Road Capital Management, the foremost authority on investment in Southeast Asia, supported the creation of the guide, as did DFDL, one of the top law firms in Cambodia when it comes to real estate.
Packed full of data, streamlined graphics and gorgeous pictures, this guide will have something for everyone. Whether you do business in the tourism, agriculture, manufacturing, banking or real estate sectors, you will want to read this comprehensive document. Even better, download the PDF, print out a few copies and give all your employees an invaluable resource for understanding Cambodia.
We start off the guide by giving you a complete briefing on the country. Demographics, culture, visa requirements and cost of living are all covered. For instance, the cost of living in Cambodia this year was 37.1% less expensive than in the US. After that, we dive into how the economy works in the Kingdom. There are explanations of US dollar usage, banking and money transfers.
Then, the guide does a deep dive into Cambodia's key industries. All the bases are covered. There are sections about garment manufacturing, agriculture, construction, tourism and future industrial development. You may be surprised to learn --from a handy graphic on page 13-- that the banking sector here is worth a whopping US$539 million.
Seven percent yearly GDP growth is truly an incredible feat. Cambodia is holding strong, too, and 2018's numbers are expected to be just as high. Further, as the influx of foreign investment ramps up, nearly every market is changing. No worries, however. This guide is all you need to stay up to speed with all the shifts.
On page 18 you can see tons of data about tourism in the country. Did you know tourism accounted for 12.2% of the GDP in 2016? The section is packed full of useful data like that.
Dedicated sections cover Chinese investment, their One Belt, One Road infrastructure plan, Cambodia's place within Asean and all the laws governing investment. China's investments in the Kingdom accounted for a massive 44% of all foreign direct investment over the last 25 years. Last year alone, Cambodia attracted a fixed asset investment of $1.43 billion from China. All this and more is covered in the guide.
Every form of infrastructure in the country is explained in full from air to sea transport. If import or export are on your radar, you need to read this guide. Flip to page 24 and you'll be treated to a map of all 33 special economic zones in the country.
Are you a foreigner who wants to invest in property? Section two has vital information for you. All the mechanism of foreign ownership are explained in detail. DFDL helped to make sure this part of the guide followed all relevant laws as well, so it can serve as a trusted and quick source.
Section three is where the guide shines. It's a complete breakdown of the real estate sector in Cambodia. Every type of property is explained from shophouse to borey. Borey projects with units costing $30,000 to $40,000 were some of the best performing this year. We explain why in this section.
All investment areas are given their own focus. Phnom Penh, Siem Reap, Sihanoukville and secondary markets like Battambang and Poipet are all scrutinised. Finally, we finish up with an investor's toolbox. This can be used as a handy guide you consult before every major decision.
So, before the start of a new financial year get a headstart with the Investment Guide 2019. While you're in the mood for learning more, check out all of our resources such as our yearly consumer survey and our massive list of guides and location profiles. Also, stop by our news section and remember to sign up for our newsletter to stay current on the entire industry.
It is completely free and available for download on our site right now!