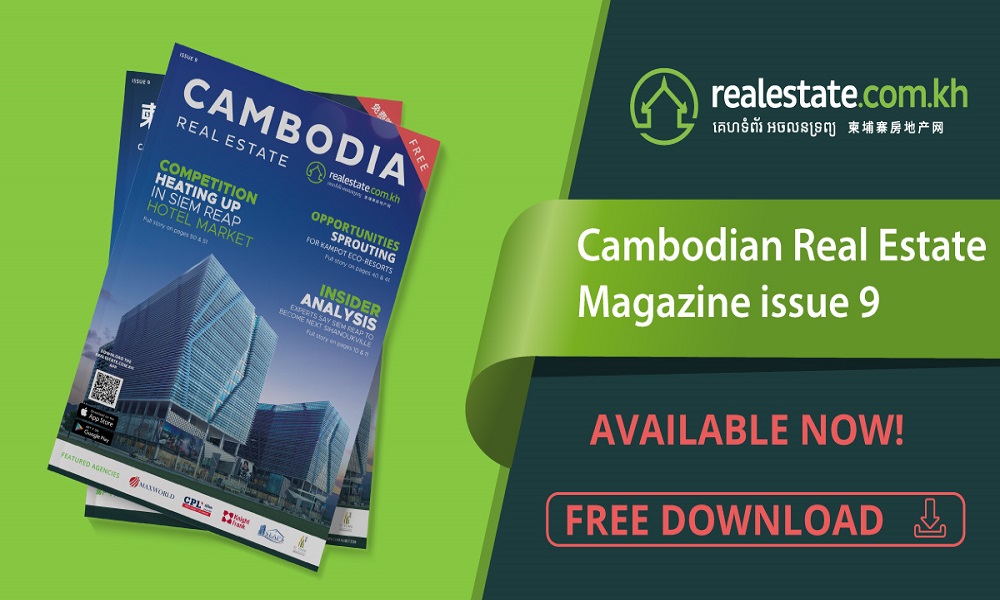 The ninth edition of the Cambodia Real Estate Magazine is hitting the shelves and going live this week. This issue brings tons of new and in-depth coverage about the Kingdom's explosive real estate industry.
With tons of news stories, features, profiles and interviews, the latest issue is your best resource for staying up to speed on the sector.
Even better, the entire issue is available for free. Get your copy at the nearest real estate agents office, coffeeshop or major hotel. Want a digital copy? Just click over to our website and download it now!
The Cambodian real estate sector has been growing tremendously over the last few years. This is evidenced by growing number construction projects sprouting up every day.
Insiders have forecasted that, over the next five years, the Kingdom's property sector will diversify and improve. This will make it one of the most vibrant areas in Asean.
Full of facts and figures, the Cambodia Real Estate Magazine is a must-read for any investors, real estate professionals and anyone doing business in the Kingdom.