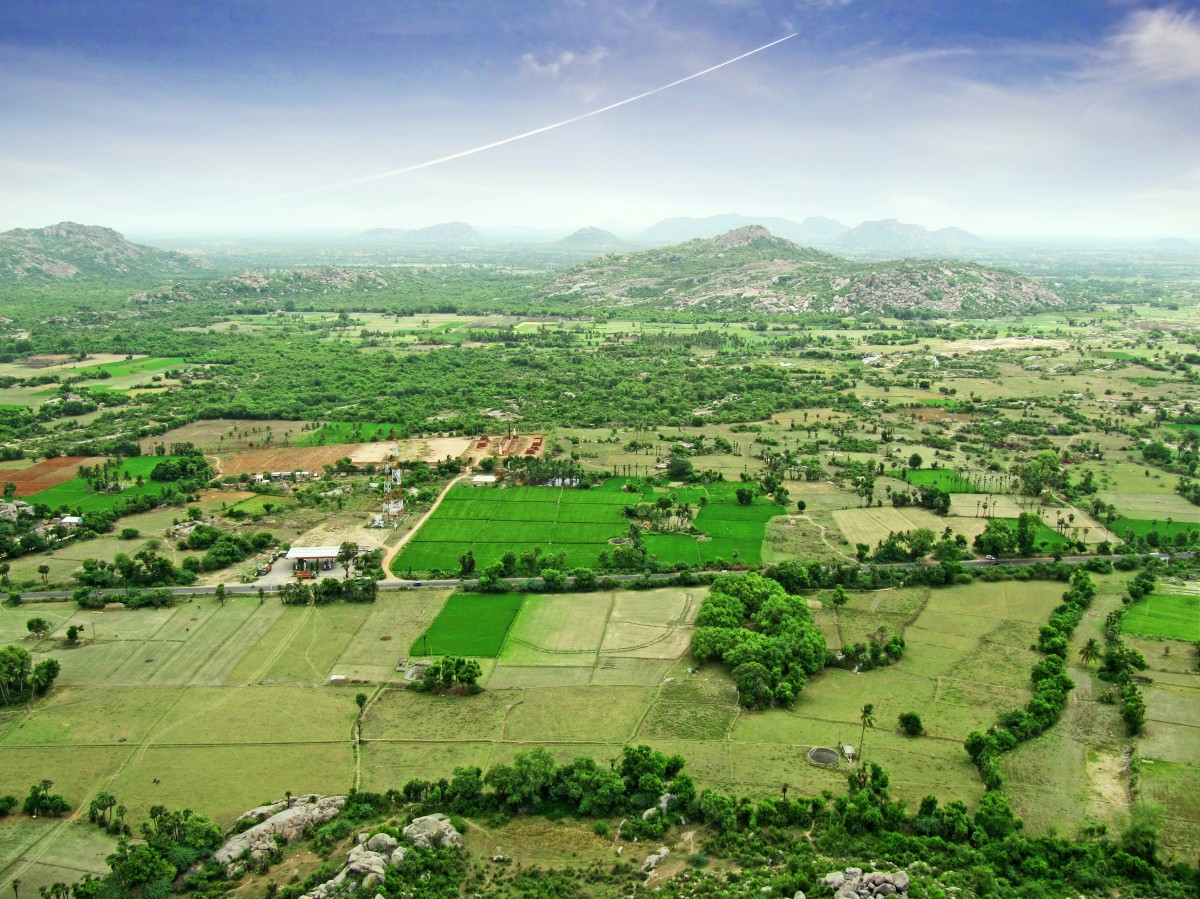 Just like what happened when the Prek Tamak Bridge project was announced nearly a decade ago, the recent announcement that one of the largest airports in the world will rise in Kandal Province's Kandal Steung district sent the price of land around the future airport to stratospheric heights.
The Cambodian government approved late last year an investment proposal from the Cambodia Airport Investment Co. Ltd. to build a replacement for the Phnom Penh International Airport. The new facility is proposed to be built on a 2,600 hectare lakeside area of Kandal Steung district at a cost of $1.5 billion.
Soon after the announcement, there were reports that lands previously selling for $1 to $2 per square meter were now being sold for a whopping $5 to $6 per square meter. This was apparently due to the general belief that big development projects like airports bring up the value of real property around it.
Such phenomenon is not uncommon in Cambodia. Nothing best illustrates this than the Prek Tamak Bridge in Kandal Province where the price of land surrounding the proposed location dramatically increased after the project was announced. Completed in 2010, the Prek Tamak Bridge spans the Mekong River and is an important link between the eastern and western parts of Cambodia.
It is also believed that rampant land speculation is due to reports that an "Airport City" will rise in the area after the airport is completed. The approved investment proposal includes setting aside a 700-hectare portion for a commercial center and residential property development.
Experts: Sudden price hike is based on wrong assumption, risky for buyers
While optimistic on the airport project, some experts cautioned that it is wrong to assume that the value of real property in Kandal Steung district will increase with the airport project.
Ung Bunthoeun said that in developed countries the value of land where airports are to be built often decreases.
A 1996 study in Washington State, United States found that the expansion of the Seattle-Tacoma Airport would cost five nearby cities $500 million in property values and $22 million in real-estate tax revenue. To further illustrate the point, the study reveals that a housing unit near the airport would sell for 10.1 percent more if located elsewhere. Simply said, airports are anathema to quiet and comfortable living, making them inhospitable to residential property development.
"Unlike land near train stations which offer residents a convenient commute to work or schools, those near airports offer little added value while increasing the risk of aviation accidents. Moreover, residents suffer constant disturbance from aircraft noise," Mr. Ung stressed, saying that he can relate to many negative things associated with airports from his time living within earshot of  Siem Reap airport.
Ann Sothida, Director of CBRE, supported Mr. Ung's assertion. She told the local media that noise often makes areas near airports unsuitable for residential houses.
She also said height restrictions preclude the building of condo towers and other high-rise residential projects near airports.
Experts also said buyers ran the risk of wasting their money if the airport project does not push through or is built in a different area.
Kim Heang, President of the Cambodian Valuers and Estate Agents Association (CVEA), said, "there is no exact location yet. What we know is that it is in Kandal Steung district. This district is huge and we do not know exactly which village or commune will host the airport."
Mr. Kim said he believes the release of information was only meant to sell the land surrounding it at a higher price.
"Local residents and speculators can then claim that their land is close to the airport, thus asking higher price for their land," he stressed.
Tang Hour, CEO at Amatak Property Service, agreed with Mr. Kim. "The sellers set high price by themselves. This is very dangerous for the market. Buyers who take out loans to buy expensive property in the area will lose some money if the airport will be built in another place," she said.
In order to keep the market safe, Ms. Tang said increasing the value or price of land should be done by real estate experts and based on the proper valuation standards.
Sorn Seap, CEO of Key Real Estate, noted that in developing countries speculators usually buy land at a low price from local people and then announce that they are selling them at a much higher price, claiming that their land is close to the planned development site.
Local economy to benefit from new airport
Notwithstanding concerns on land speculation and noise pollution, there is a universal agreement that a new airport will be a boon to the local economy.
The pace of development for the site surrounding the proposed new airport is expected to be comparable to that Sen Sok and Porsenchey, areas that have experienced growth due to their proximity to the Phnom Penh International Airport.
Mr. Sorn said trade and tourism will greatly benefit from a new airport. "Airports are very important to the country's transportation system. A new airport will help the import-export business and will bring in more visitors," he said.
Ms. Ann agreed, adding that she believes the airport will bring in more infrastructures like roads, water works, and electricity lines to the area.
The new 4F-class airport will be a joint venture between the government's State Secretariat of Civil Aviation (SSCA) and Overseas Cambodia Investment Corporation (OCIC), a local conglomerate owned by Oknha Pung Kheivse. Construction is projected to commence in early 2019.