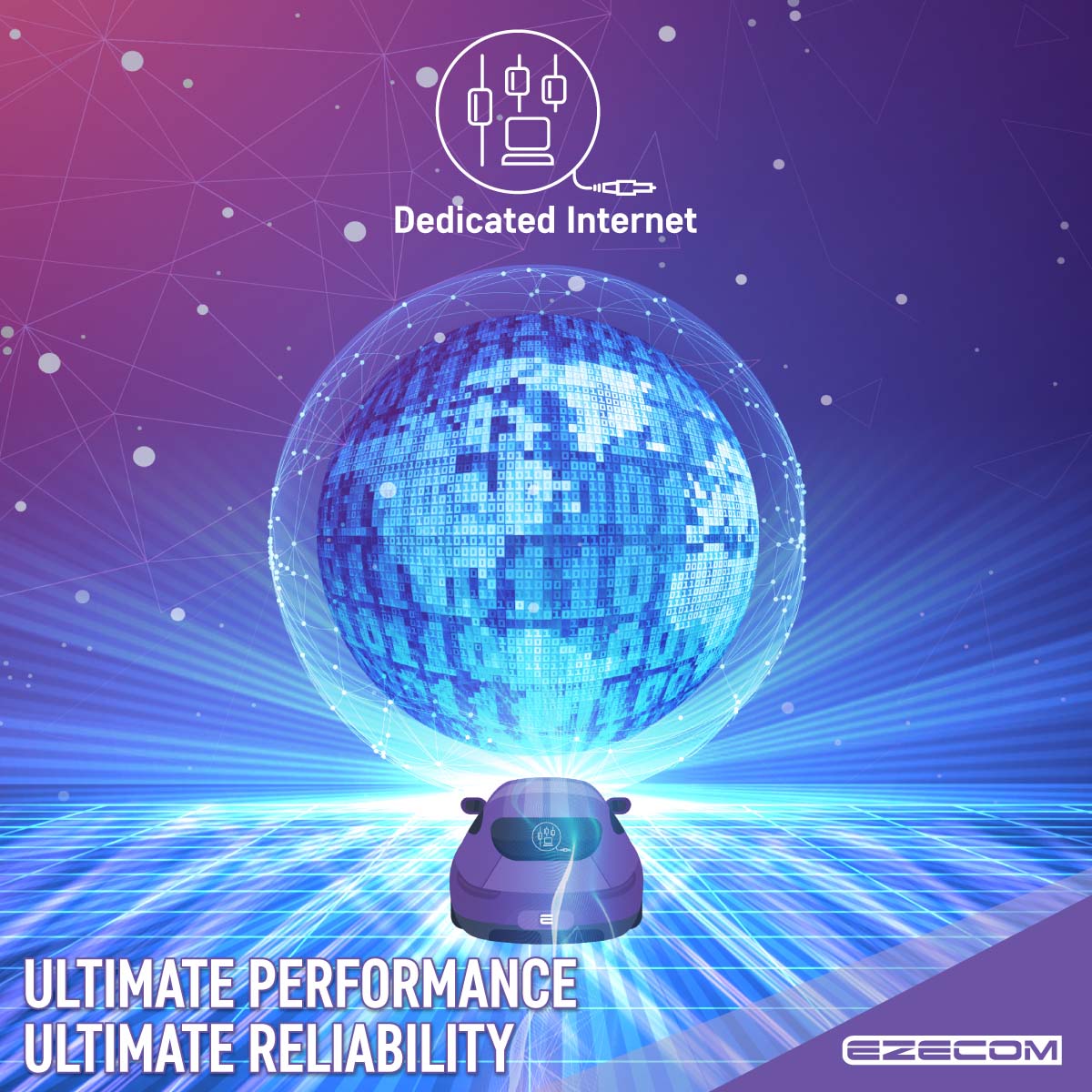 EZECOM is a leading provider of internet and communications services in Cambodia.
Since it entered the Cambodian scene in 2007, EZECOM has had a single mission which it zealously pursued: "To become Cambodia's premium provider of communications services through constant innovation and improvement, while contributing to society."
So far, EZECOM has accomplished most of the goals outlined in its mission. The company has everything going for it and achieved unparalleled success owing to a hardworking and dedicated workforce, world-class customer service, and advanced technology for wholesale, enterprises, and consumers. While working to achieve its goals, EZECOM also made sure that it continues to be a big part of the community.
EZECOM became one of Cambodia's pioneers in internet service when it was established 11 years ago. EZECOM has made a name for itself for being consistent and timely in providing the best telecommunications and internet services to numerous clients across Cambodia.
In the years it has been in operation, EZECOM has achieved several milestones, including building an extensive fiber network that is even more impressive than those found in some developed countries in the West. EZECOM has the best and largest network in the country, with more than 11,000 kilometers of fiber-optic network covering 99 percent of Cambodia and linking the Kingdom to Thailand, Laos, Vietnam, Singapore, and Hong Kong.
In 2011, EZECOM acquired the local wholesale fiber company Telcotech, making it the sole Cambodian member of the Asia America Gateway (AAG) submarine cable network consortium. The AAG, which stretches over 20,000 km, is a high bandwidth submarine cable connecting the United States (US) to Southeast Asia.   A few months ago, EZECOM entered into a partnership agreement with Thai-based LXT Networks to offers a connectivity solution linking five countries (Myanmar, Laos, Cambodia, Vietnam, and Thailand) in Southeast Asia.
Other distinctions achieved by EZECOM include being selected as Cambodia's best ISP by the Public Information and Communications Technology Committee; becoming the first Cambodian ISP to acquire a submarine license; and the first ISP in Cambodia to be ISO certified.
EZECOM is also making sure that it is contributing to the development of Cambodia and the welfare of its people.
Thanks to EZECOM, thousands of students from the country's top universities and high schools have access to free high-speed Internet, which otherwise would be unavailable to them due to high costs.
EZECOM has also supported various social projects such as the Development Innovations Initiative, which seeks to improve information technology (IT) knowledge and skills among Cambodians.
The Cambodian economy is one of the fastest growing in Southeast Asia, growing by an average of 7 percent in the last 5 years. At the same time, the property sector grew tremendously mainly due to political stability and influx of foreign capital. This growth is matched by a growing demand for quality residential and commercial properties among an increasingly wealthy population.
Established in 2009, Realestate.com.kh has had a long experience working in the real estate sector. It organized the Realestate.com.kh EXPO 2018 to further promote Cambodia and its real estate sector locally and internationally. The importance and contributions of a healthy real estate sector are not lost on EZECOM, which has worked with some of the top players in the sector. EZECOM is proud to be a sponsor of Realestate.com.kh EXPO 2018, and encourages all interested stakeholders to attend the event.
Realestate.com.kh, Cambodia's home of real estate, has the most up to date information for buyers, sellers and property enthusiasts! Sign up for our newsletter today and stay up to date with the latest info…