Phnom Penh is multicultural and forever morphing as the capital city balances its growth as a hub of investment and a destination of choice for business, Cambodians, and foreigners who might be relocating temporarily or permanently to the Kingdom.
No city is without flaws, but the relative ease of transportation across the capital, the massive range of dining, retail options, sporting & leisure activities, as well as promising infrastructure projects in the pipeline, means there is plenty for families to enjoy in Phnom Penh.
Affordable Living and Property - Phnom Penh
No matter which way you cut it, Phnom Penh remains an incredibly affordable capital city which offers a mixed variety of retail, leisure and all the bright lights that attract expats, Cambodians, business and travellers. The ease of living and affordability when it comes to housing options and the choice available is clear to see.
From condos, to refurbished Khmer properties and shophouses, boreys and even villas - there is a budget and space available to everyone, but especially to those moving to the Kingdom from abroad. (For those bemoaning assumed rising costs, having just been through Hong Kong and in Europe, Cambodia has a long way to go to worry about being priced out of housing!)
There thankfully also been a trend in the rise of incorporating green spaces in both residential and commercial properties in Cambodia, yes its not at the level we might all like it to be, but the combined importance of the environment's well-being but also mental health has resulted in a demand for eco-friendly buildings, green infrastructure, and access to nature.
Whether you are renting or you decide Phnom Penh is a long-term investment and living destination for you, there are several excellent guides to help you with the process, but the fact that foreigners can own property, own a business, and relatively easily renew visas in Cambodia are all attractive.
Education In Cambodia
There are a large number of private schools operating in the Kingdom, and they are among the most affordable in the Asian region. The latest report from the International Schools Database suggested that Phnom Penh is the second cheapest city across Asia for international schools. More and more international school franchises continue to enter the market and the report indicated that the median prices for international schools in the capital of Cambodia are USD $4,908, with highs of USD $20,340 per annum.
Whereas in the past, providing specialised services for youths and kids who need adaptive educational, developmental, emotional, or behavioural education would have been a challenge, the situation has improved. This is also true for mental wellness and specialists who offer expertise for children.
Some Cambodian banks even offer junior bank accounts and promote tools for managing​ money​ and​ building​ healthy​ saving​ habits.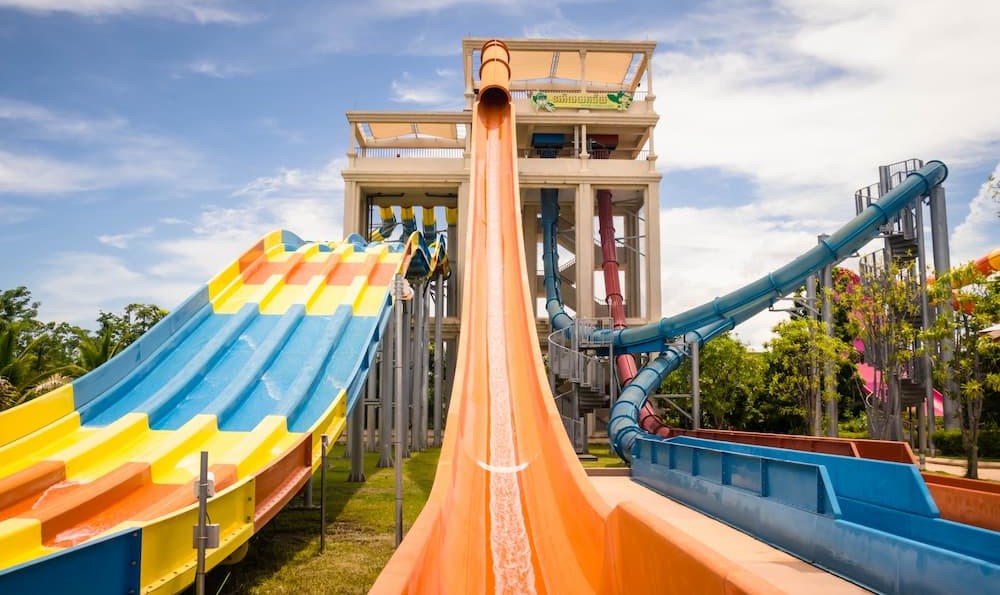 Family Activities In Phnom Penh
Over the past decade some fun family and group activities have come and gone, but there is probably a wider choice available now than ever before. Providing safer and more diverse playgrounds and recreational facilities for families with kids and tweens in mind have been more carefully planned and considered by developers, businesses, and to some extent the Sangkats.
Utilising swimming pools on the weekend (either at condos or at the many hotels that allow outside guests) has been a longstanding pastime. That has been elevated with the likes of Garden City Water Park (which is also ideally located near the Phnom Penh Safari.)
There are also escape rooms, Fly Phnom Penh (trampoline park) and even a skatepark located at The Factory which also hosts events and fairs.
Other sporting activities aimed at youths (and many age groups) include the CIS Roller Dome, several coaching clinics and youth sports from AFL, GAA, Touch Rugby, Soccer, Basketball, a variety of MMA etc.
Even if sports are not for you, there is a range of arts and crafts, music and dance, as well as board games cafes and clubs, Dungeons & Dragons groups and other tabletop game activities and clubs in the city (try Battle Forged for Warhammer and Games Workshop).
Parks on Koh Pich (Diamond Island) such as Treellion and Coconut Park have regular events, live music and some greenspaces for the family with farmer markets becoming a regular occurrence.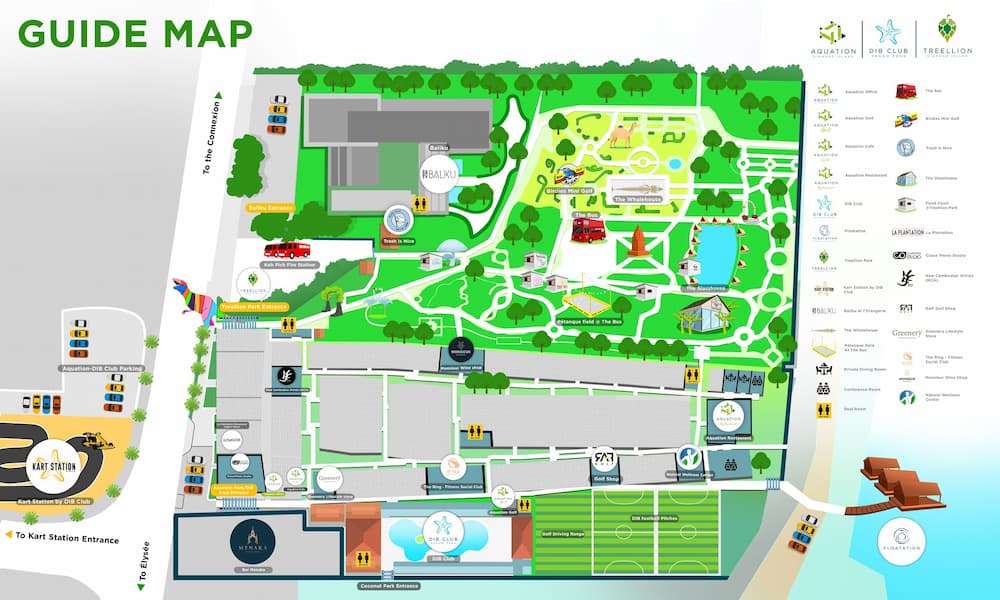 Coconut Park has held public film screenings, offers a kids splash pad area, and arts and crafts indoors as well as a dance studio. Treellion Park is home to the city's only put put course (Birdies Mini Golf) and hosts several concerts and music and themed events, dining options, as well as the popular DIB club swimming pool and even Karting!
Malls are everywhere now in the capital with more coming. This means they address the retail therapy needs but also offer welcome relief from the hot days as they are air-conditioned. There are many family-friendly activities (and better shopping choices for kids' toys and clothes as well as educational supplies.) From gaming arcades, bowling, to affordable cinema experiences (budget to Imax) the edutainment side will be on the up and up as malls compete for customers.
Dining out, the surge of food delivery apps, and the sheer abundance of cafes and restaurants mean there is a wide range of international and local cuisine that is perfect for family feasts and for many budgets. One perk is there is better education on allergies and the availability of menus that cater for these as well as lactose intolerance and even gluten-free requirements but the sector still has to make some progress in this regard.
There are also a plethora of online activities to keep families and kids entertained from online and mobile gaming, streaming services and so much more.
Weekend Getaways
Aside from the increased ease of international travel and flights - especially with a mid-long term view of the additional and ambitious airports being developed in the Kingdom - there are such an abundant number of rail, ship, and highway projects under construction and in the pipeline, the reality is domestic and international travel will become more affordable, and less time-consuming.
Getting the family in a car and heading to the coast and exploring the islands and a planned remodelling of Sihanoukville, venture to wildlife and nature at Kirirom, or head to explore Siem Reap, Kep or Kampot all over a weekend.
If it's school holidays, or making use of the many public holidays still officially recognised in the Kingdom, escaping the city is as healthy and necessary as enjoying all of the benefits Phnom Penh has to offer on a day to day basis.
The completion of the Phnom Penh Sihanoukville Expressway has significantly improved accessibility for domestic travel from Phnom Penh to the coast, reducing the travel time from six to just 2.5 hours - and the options of buses, private taxis or your own transport means there are multiple ways and budgets to travel by.
Facebook and other social platforms such as Telegram are commonly used means to interact with expats and for specific activity and parenting groups in Phnom Penh.
We have spoken to so many expats who have left the city over recent years, and all we spoke to are unified in their fondness of Phnom Penh. The ease at which you can socialise, travel, dine, and enjoy life are clear to those who call the capital home.