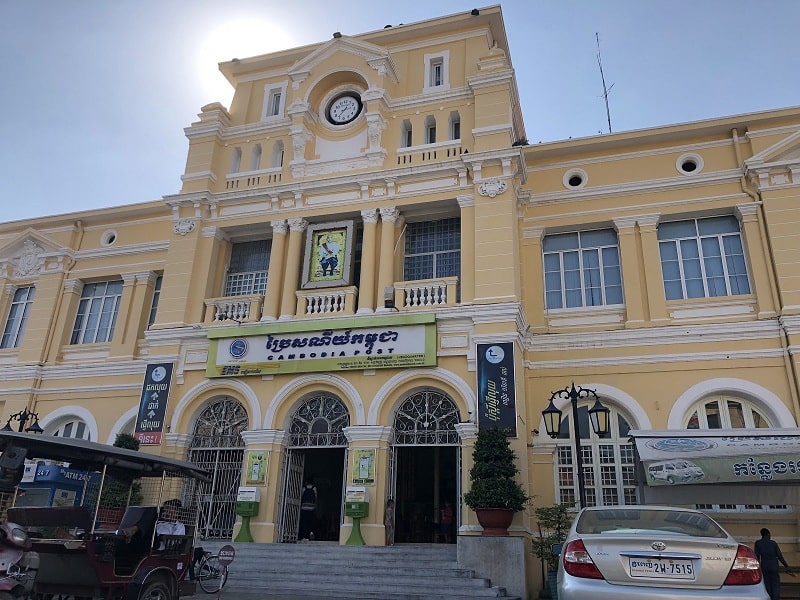 From 1867 to 1953, Cambodia was classified as a French protectorate. This was an important time historically for the Kingdom, but it also came to define the architecture of the country. In fact, this is when Phnom Penh became known as the Pearl of Asia. Much of the French colonial architecture is still alive, too, and can be explored to this day.
Some of the best surviving examples of French colonial architecture are to be found in the capital. However, there are tons of buildings dotted across the country. Battambang, Kep, Kampot and Siem Reap host colonial buildings as well.
To check out what's on the market now, look at our listings for villas for sale in Phnom Penh and apartments for sale in Phnom Penh.
What makes a French colonial building?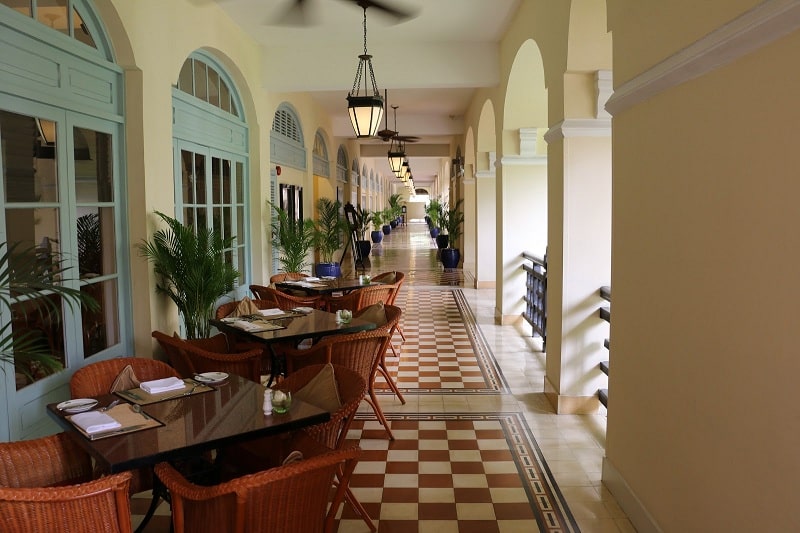 France previously had colonies all over the world. Many in the southern US and Southeast Asia embrace the tropical heat with high ceilings that bring ventilation. Tall windows and wide balconies also helped mitigate the Cambodian heat. 
Secondly, French colonial structures tend to be very rectangular. They are designed symmetrically and have squared off lines. What about that signature pale yellow? Well, only royal buildings could be yellow in France so they followed suit with government structure in Cambodia.
Where are the French colonial buildings?

Prime examples of colonial architecture can be seen around the capital at places such as:
The Post Office
Capital Railway Station
FCC Hotel/The Mansion
Old Police Station
Raffles Hotel Le Royal
National Museum
Central Market
Interestingly, The National Museum looks to be built in the traditional local style. Indeed, it does take cues from Khmer adornment. But it was designed in full by a Frenchman and sports many European influences.
Central Market, on the other hand, was built by the French in 1937 and exhibits striking art deco style. Of course, it still has the symmetry and clean lines of other colonial spots.
Srin Sokmean, founder of Amazing Cambodia, a social media group that seeks to preserve culturally significant artifacts within the Kingdom, said there has been efforts to restore many colonial properties.
"The main building of the Ministry of Education is being repaired and Hotel Le Royal has always maintained its historical architecture. Additionally, the Fish Market in Kampot has been given a facelift inside its original structure," he said.
Colonial on the coast

Though many of the mansions in the seaside town of Kep have fallen into full disrepair, it can be a great place to tour the ruins. In its heyday, the area hosted more than 500 estates. 
Likewise, Kampot has plenty of colonial-era buildings. Some have been renovated, but some definitely have not. A trip up Bokor Mountain is definitely necessary for anyone interested in historic buildings. 
Battambang, too, is known to have tons of colonial buildings. Many have been turned into boutique hotels.
Head over to our listings for real estate for sale in Kep, real estate for sale in Kampot and real estate for sale in Battambang to see if anything catches your eye! And we have guides giving you information about real estate in every region of the country.
Buying a colonial building

Colonial buildings have survived through war, flooding and years of neglect. Nonetheless, There are still historic buildings available for sale in Phnom Penh and across the country.
We took a look at listings for colonial-era spaces and made some interesting findings: First off, these places don't come cheap. If you want to buy a colonial home or apartment you will probably be paying somewhere between $150,000 and $400,000.
The beauty of the building adds a premium, but so does location. While there are a few historic properties available in Toul Kork, most are in central areas such as Wat Phnom or the riverside. They tend to be quite spacious as well, usually boasting two bedrooms or more. 
Colonial spaces in other provinces such as Kampot or Battambang will be much cheaper. There is currently a two-storey apartment on the market in Kampot, for instance, for $120,000. 
The sky's the limit if you have an unlimited budget. Currently, a French colonial villa in Phnom Penh can be yours for a cool $1.5 million. MTV's Cribs might come asking for a tour, however.
Conserving the landmarks

You might think high rises are the only thing new happening in Phnom Penh real estate. Nevertheless, the growing skyline doesn't tell the whole story. There are still efforts going on to renovate older structures and breathe new life into colonial-era buildings.
Raffles Hotel Le Royal, in particular, is keen on preserving its status as a Phnom Penh colonial landmark. Originally opened in 1929, the hotel has pursued many renovations over the years.
Vanessa Han, communications manager at the hotel, added that upkeep for such an old structure can be challenging, but the history behind the building sets it apart from other luxury accommodations in the city.
"From our famous Elephant Bar, which serves the femme fatale [dedicated to Jacqueline Kennedy, who stayed at Raffles in the 1960s] to the paintings done by the countries royal artist, we are practically a tourist site on our own," she said, adding that the company was dedicated to keeping its history alive.
Andrea Suteu, who runs La Villa Boutique Hotel in Battambang, a fully-restored colonial villa, said that keeping the place running smoothly can be a challenge. Most guests, however, come to the hotel for the unique experience. 
"Ninety percent of our guests come to experience this building. I am trying not to bring anything modern to the design. I even designed our new menu in a vintage style," she said.
Turning to tourism
Of course, there has been a broader move toward tourism-focused businesses that leverage unique locations. Colonial buildings fall squarely into this category. Many across the Kingdom are being converted into boutique hotels.
Sokmean expressed optimism that an interest in history is indeed growing in the country, even as investors are pushing for more modern buildings. He said there was a rumour that an abandoned governor's mansion in Kampong Thom province would soon be turned into a luxury hotel. Indeed, we are seeing many colonial structures being used for tourism, business or even government functions. 
The growing tourism industry has been on everyone's minds lately. In a recent guide, we looked at the top factors for starting a hotel in Siem Reap. We even did a deep dive on what it takes to start a business in Cambodia.