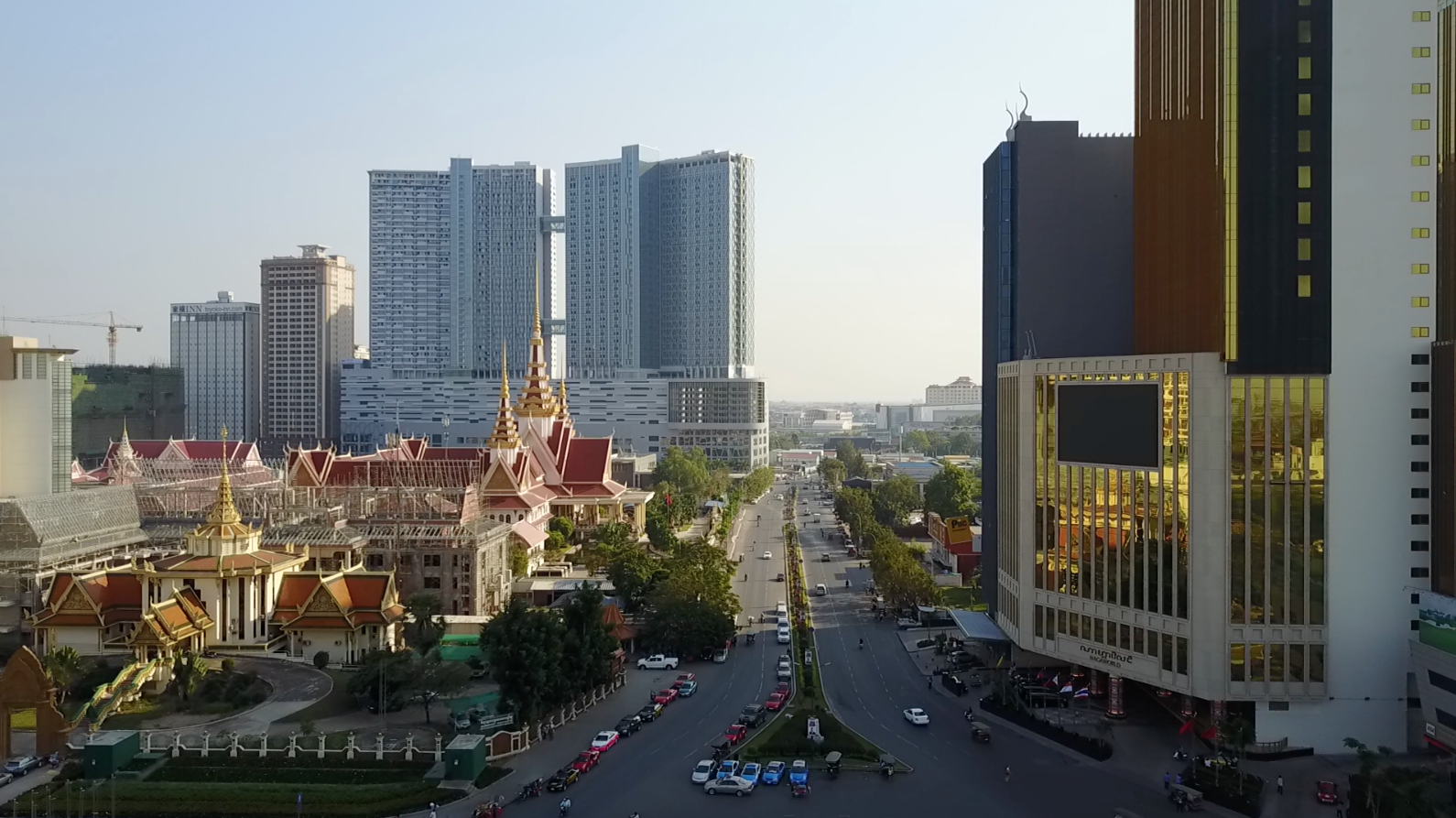 The Kingdom of Cambodia is considered one of the fastest growing economies in Southeast Asia. According to the World Bank, the Cambodian economy has grown by an average of 7 percent, in 2016 and 2017, and expected to grow by 6.9 percent in 2018.
Cambodia's rapid economic growth, combined with massive infusion of foreign capital, has fueled a booming real estate sector, not only in the capital city of Phnom Penh, but also other parts of Cambodia.

Sorn Seap, Founder and CEO of Key Real Estate, said many factors have contributed to Cambodia's miraculous transformation. "In 10 years, I have witnessed the rapid growth of the Cambodian real estate industry. A strong economy, political stability, and improved infrastructure are the reasons for this success," he stressed.  
Mr. Sorn said Cambodia's transformation is very much evident in Phnom Penh.
"Phnom Penh is the commercial and political center of Cambodia. Real estate development in Phnom Penh is astonishing. There is a building boom in every part of the city, represented by many high rise residential and commercial buildings rising here and there. Phnom Penh is completely different from ten years ago," said Mr Sorn.
Sihanoukville's real estate sector is also growing tremendously on the back of Chinese investment. With regards to Chinese investors, Oknha Cheng Kheng, Chairman, Cambodia Properties Limited (CPL), said their entry is positive in terms of more real estate transactions: "The buying and selling of property in Sihanoukville is increasing and becoming more vibrant," he said.
Oknha Cheng Keng also noted that land prices in Sihanoukville have increased.  "The prices of land and other real properties in the city have increased with the influx of Chinese investors and investments," he said.
However, Mr. Sorn still thinks the country needs to do more to compete with its more developed neighbors such as Thailand or Vietnam. "We need to attract more investors by improving the current Investment Law to encourage, protect, and provide convenience to foreign investors," Mr. Sorn believes.
China's One Belt, One Road initiative is also contributing to this growth. According to Mr Sorn, Cambodia will benefit from this policy because of its close friendship with China. He said that through this initiative many infrastructure projects, such as road and rail linkages, are going to be built. Sihanoukville Autonomous Port (PAS), Cambodia's sole deepwater seaport and gateway to ASEAN and the world, is also slated for expansion.
Realestate.com.kh, Cambodia's home of real estate, has the most up to date information for buyers, sellers and property enthusiasts! Sign up for our newsletter today and stay up to date with the latest info…