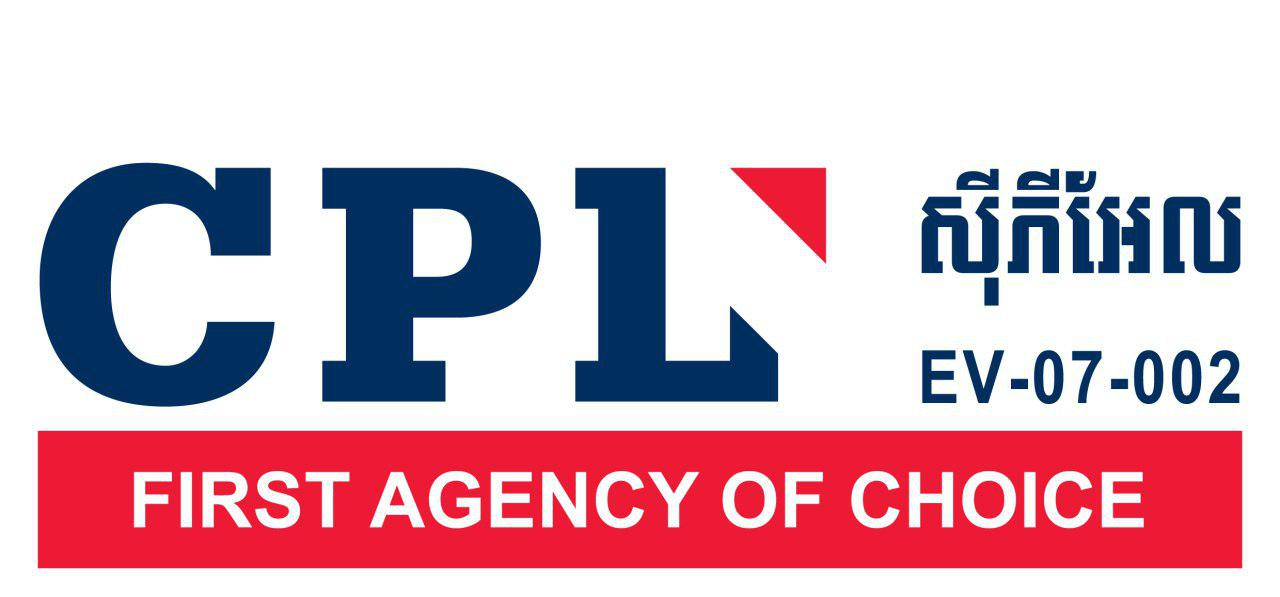 CPL-Cambodia
License #
#25 & 63, St. 348/205 Toul Svay Prey 2 Chamkarmon Phnom Penh
About CPL-Cambodia
Cambodia Properties Limited (CPL) is the pioneer and leading company in real estate industry in Cambodia since 1997 with more than 150 professional staff and agents working all over Cambodia. This year, 2017, marks the company's 20th year anniversary.
CPL provides a full range of real estate and valuation services to developers, owners, occupiers, investors, financial sectors and other relevant stakeholders. CPL is currently working with professional international partners such as VPC Asia Pacific, Pacific Appraisal., Co. LTD, and Huttons Asia Pte, Co., LTD. These international connections have allowed CPL to harness their local expertise alongside a huge international reach.
Based on our professional experiences, CPL has always earned trust from financial institutions, developers, and international investors around the world.
CPL has over 20 years of direct experience in the commercial, retail, residential and industrial real estate markets in Cambodia.
• Buying a residential property
• Selling a residential property or development
• Letting or renting a property
• Buying or selling a farm or estate
• Buying a new home
• Buying or selling development land
• Residential Investment Property
If you are considering your next Cambodia real estate investment, partner with the best - and choose Cambodia Properties Limited (CPL).
Cambodia Real Estate Awards 2019

Realestate.com.kh, the Ministry of Economy and Finance, and the Cambodian Valuers and Estate Agents Association have jointly named CPL Cambodia Properties Limited as
Real Estate Agency of the Year (Enterprise)
for the year 2019, in recognition of their contribution to the real estate industry in Cambodia.
The judges of the Cambodia Real Estate Awards affirm that CPL Cambodia Properties Limited has, throughout 2019, displayed excellence, professionalism, and a genuine desire to elevate the real estate industry in Cambodia to global standards.
Congratulations to CPL Cambodia Properties Limited!
Cambodia Real Estate Awards 2018

Led by a CEO with 20 years of experience in real estate, CPL has grown from 3 employees at its outset to having over 150 today. CPL demonstrated to our judges exceptional testimonials from clients, as well as a great company culture with strong CSR initiatives; including involvement with the Cambodia Red Cross. Congratulations CPL Cambodia, our premier winner tonight, the Real Estate Agency of the Year 2018.