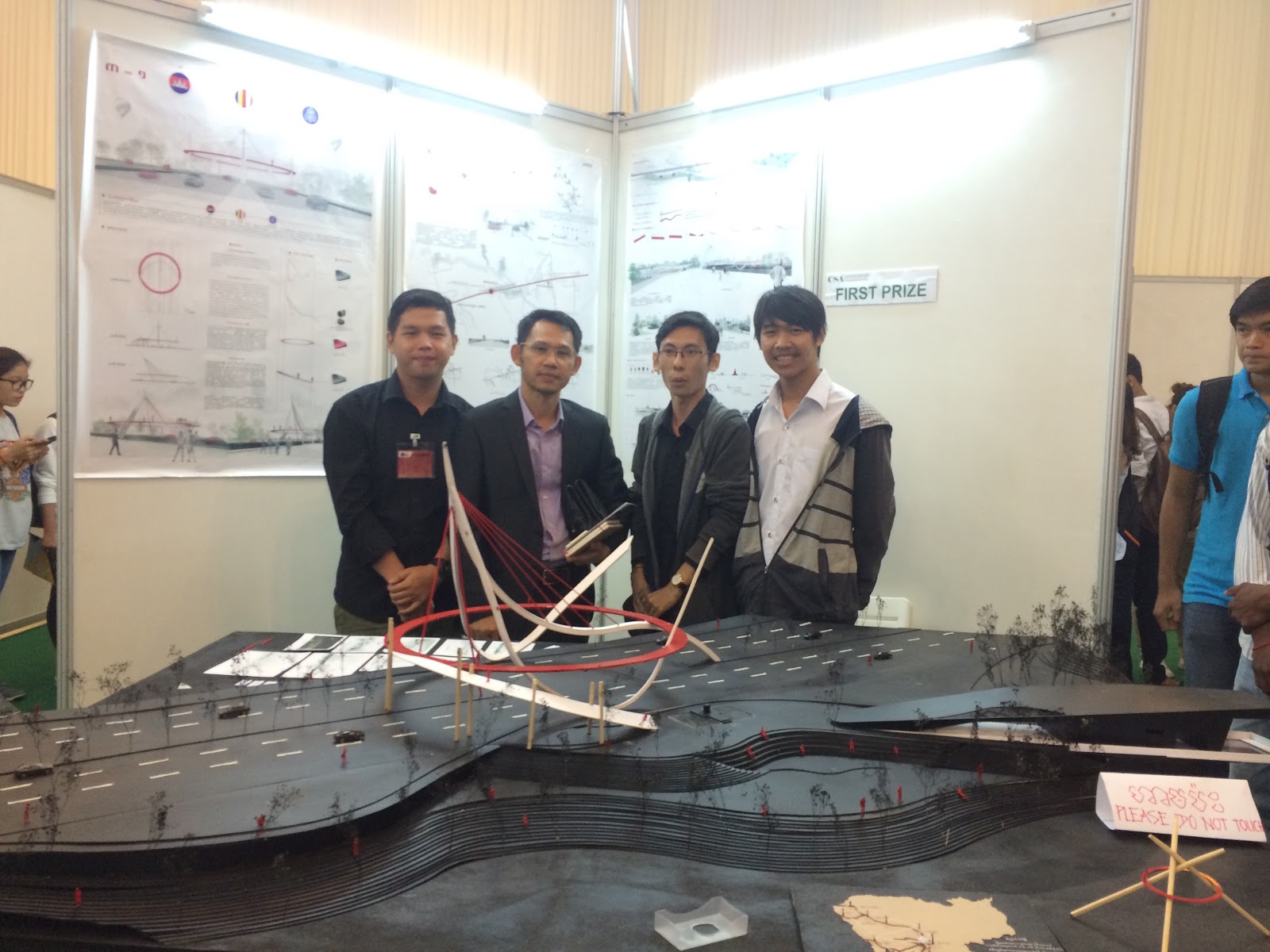 Architecture major has recently attracted much attention among Cambodian students aiming at  the growing job market that follows Cambodia's booming real estate and construction sector. A recently concluded expo about Cambodia Architecture and Décor held in Diamond Island Convention & Exhibition Center, Phnom Penh, was organized to attract architectural students and give them a chance to show their projects and compete for an award.
The event, held for the second time in Cambodia, focused on architecture, building materials, interior design, and furniture and décor.
In an interview with local media, Chhay Kimchiv, an interior design specialist for architecture at the Royal University of Fine Arts (RUFA), said, "Architecture and Décor is very complicated subject and demands high commitment. The number of students majoring in architecture has increased and the job market for architects and interior designers is increasing in the country".
The project lasted for two-months and focused on innovative and creative ideas in each Cambodian province. Six projects were selected to join the competition at the show and one of them, which focused on Kampong Speu province called "Three-In-One" took the first place in the competition.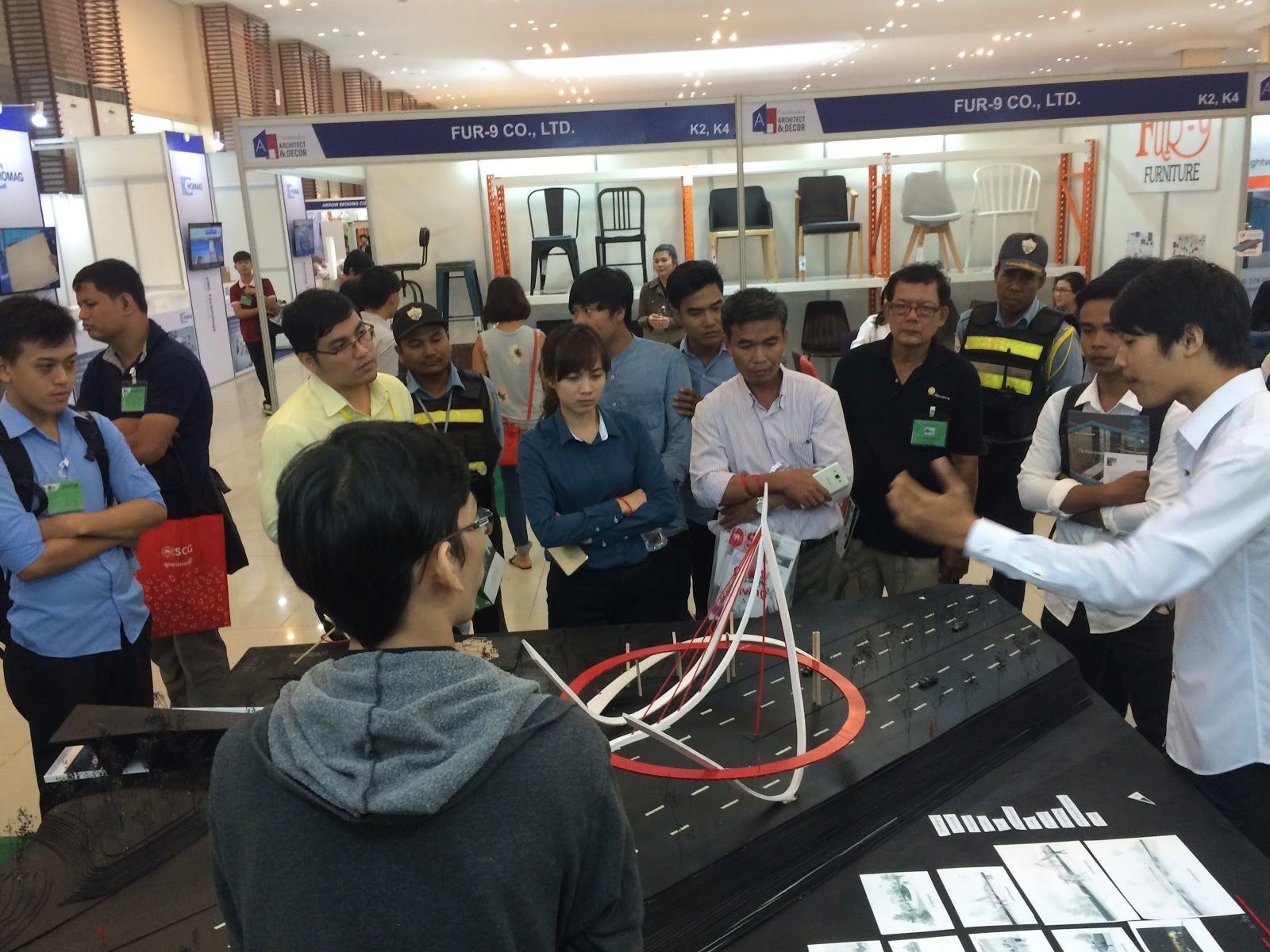 Mr. Sovannaroth Seng, the team leader of the project, said, "The reason I choose Kampong Speu province is that we see much potential in it. Although, the national road No 4 connects this province to other 10, the people of the area are still unfortunate. So, we wanted to promote people's livelihood in the province but at the same time conserve and value the local culture".
He added, " The idea behind our creation was to transmit the traditions of our ancient population in a creative way, which I believe is the reason we won."
Although not getting a the 1st place, another team which focused on Pursat province, expressed the delight after their project was finally selected to compete at the show.
Mr. Chum Visal, a representative of Pursat's Gateway project, said, "We are happy to have worked on this project and our hard work resulted in a great result today".
Our project for Pursat province was designed as a peacock. Within this idea we wanted to show the hidden concept of peacock dance to bless people. While most people only know it in Pailin province, Pursat province does have this type of dance too. Additionally, the province is rich in Tmor Keo, fishing products, and other agricultural products and we design this project to symbolize the market for these products.
Meanwhile, Ms. Sunrangsey Kea, a member of another team focusing on Kampong Thom province, said: "With our "Gateway to Ancient City" project we created the designed following the Prasat Sambo Prey Kok temple. Our main idea was to promote the ancient tourism area which existed in Kampong Thom long time ago, which many people didn't know about".
She added, "designing this project symbolizes the landmark of the province's tourism area."
The competition was a great example of a new generation of Khmer architects eager to demonstrate their creativity and innovation.
Find out the best real estate news on Realestate.com.kh