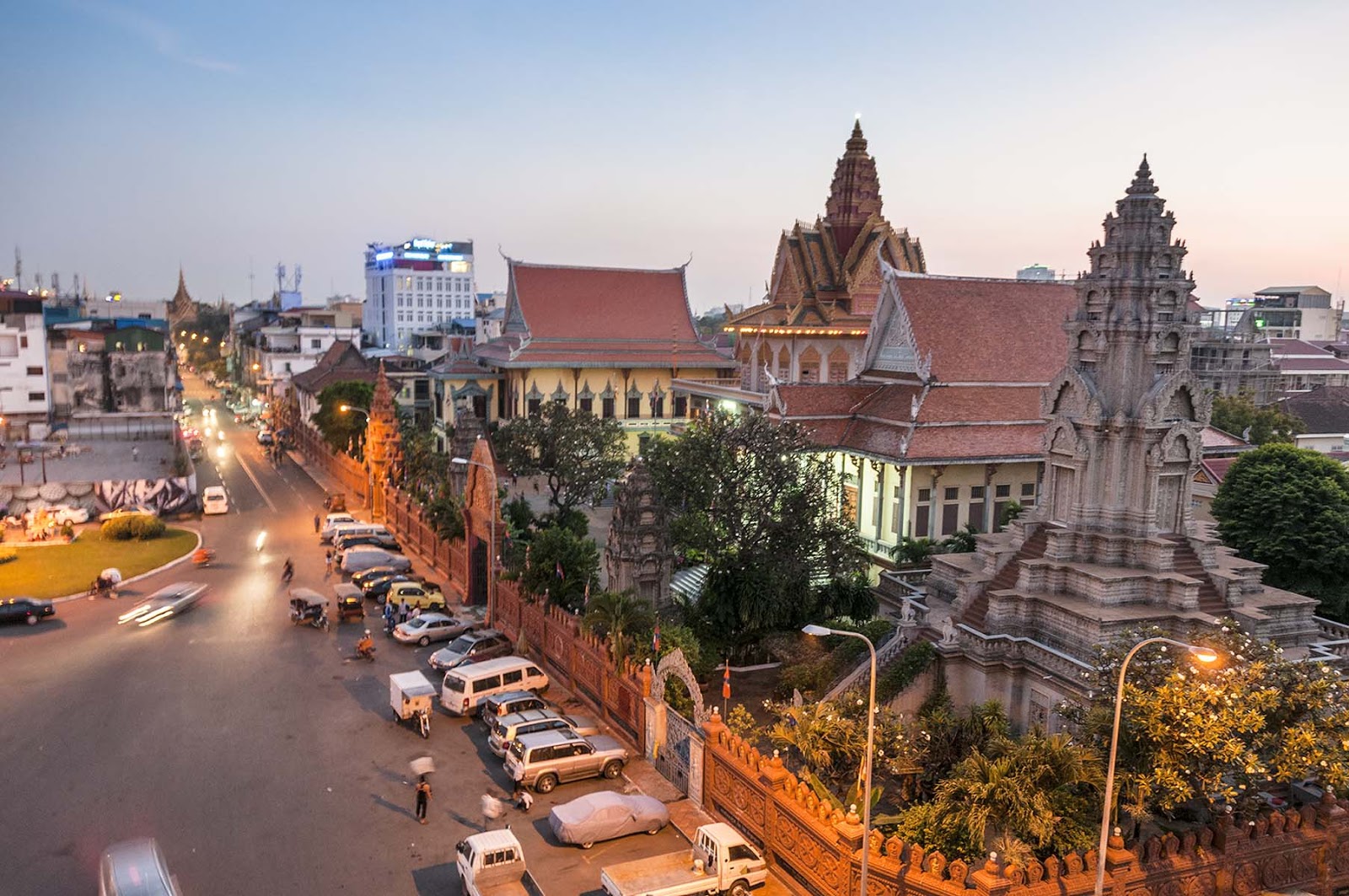 Khan Daun Penh (Daun Penh District) is one of Phnom Penh's major districts. Together with neighbouring Boeung Keng Kang (BKK), Daun Penh represents some of the busiest economic hubs in Cambodia's capital city.  
Daun Penh is also a popular area for expats. Its popularity is mainly attributed to its strategic location. Daun Penh is close to the Riverside area, where many hotels, restaurants, coffee shops, and other favorite hangouts of expats are located.  Also located in the area are major businesses like the Sorya Shopping Center and Mokod Pich Jewelry Enterprise, the largest jewelry company in Cambodia.
Daun Penh district occupies about 7.44 square kilometers and is divided into 11 Sangkats.
Paul Ellender, Property Consultant at Freer Properties, said rental prices (at least in Daun Penh) are stagnating, if not dropping. He noted that prospective tenants are negotiating quite ruthlessly and most (not all) landlords are responding.
"Many landlords want to get at least some rent rather than leave their properties vacant for extended periods. Some, of course, are standing firm, waiting for the ideal rent," he said.
Mr Ellender explained that the glut of condos on the market is contributing to this as tenants can get a brand new space, with gym, pool, city views and roof terrace for $50/week more than an older colonial building with street views.
Heng Vathana, CEO of Century 21 Golden Realty, echoed Mr. Ellender's assertions. According to him, overall rental price in Daun Penh has stagnated since 2017 but rental demand is still relatively strong. "One the reasons of the stagnation is the oversupply in Phnom Penh," he stressed.
Mr Heng said rental property in Daun Penh has a great potential.  "This is due to the increasing number of foreigners, strategic location, and residential buildings that have the best amenities," he said.
The current rental prices stagnation mainly covers condos, villas, apartments, and houses. Just like in other countries, oversupply in the market is often the cause of rental price stagnation in Cambodia, particularly in Phnom Penh. But other factors, like the political situation, sometime play a role.
For condominiums alone, the supply for 2018 is expected to increase by 87 percent, from 16,300 to 30,500 units, in addition to another 1,200 serviced apartments. Some of these properties that are slated for rental are located in Daun Penh.
Mr Ellender noted that at the same time, there is also the increasing ASEAN market that is seeking more home comforts for better rates. "I am equally surprised by some of the low condo rental prices as I am the high ones," he stressed.
Mr Ellender said these developments has not diminished Daun Penh's popularity.
"Nothing much has changed in this respect – Riverside is still relatively safe for foreigners, there is a vibrant nightlife, places to eat and the river offers open space that is difficult to find in wider Phnom Penh,"he stressed.
Crispian Knowles, Manager at Seaps Cambodia, sees the situation a little differently. Mr Knowles said this year Daun Penh started strong, with inquiries and demands for serviced apartments on the rise in areas like the Riverside.
Notwithstanding the price stagnation, demand for rental properties in Daun remains high.
Mr Knowles said he believes this trend will continue as more relocating expats continue to arrive.  "Basically, Daun Penh is the central area, easily accessible to all major roads, airport, shopping, nightlife. It is really a vibrant hub. And the popular locations still tend to be, in the heart of Riverside, mainly due to nightlife, bars, restaurants among other amenities," he noted.
With regards to the rental rates, Mr Knowles said that prices vary from 1-bedroom quality apartments starting at $350 per month, to high-end luxury condos at $1,000 per month.