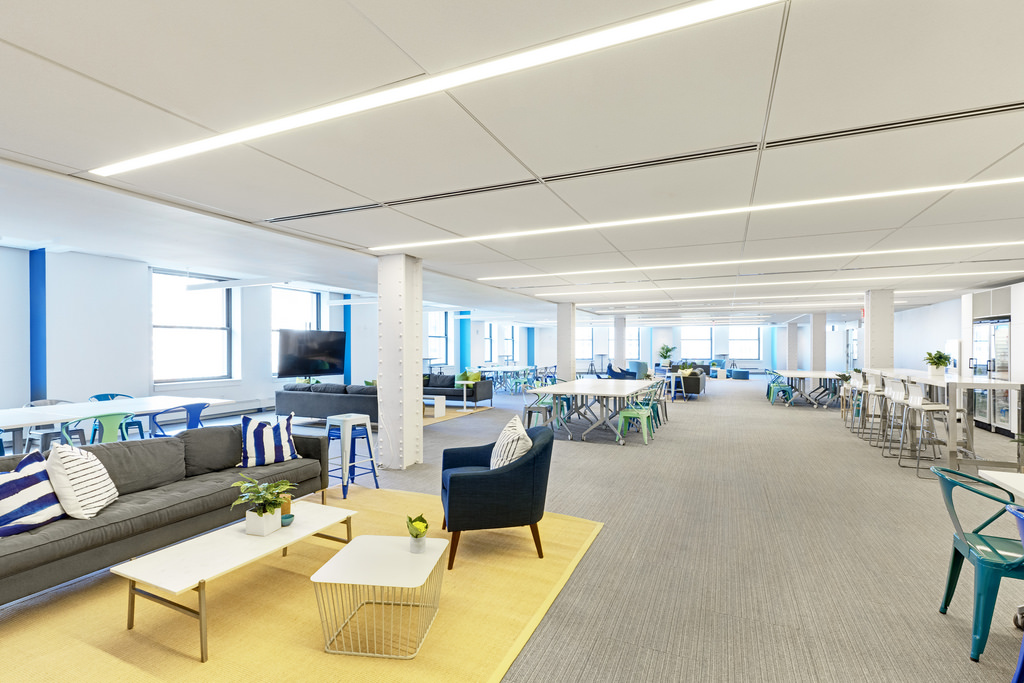 With many mall and shopping center projects finished or set to be completed before the end of 2018, Phnom Penh's retail space market is set for a banner year.
Two weeks ago, Phnom Penh saw the soft opening of Aeon Mall 2. Occupying 151,000 sqm, the Japan-owned shopping complex is the largest in the nation. Aeon Mall 2 brings 70,200 sqm of retail space to the market.

Other new malls and shopping centers that are set to be completed include Phnom Penh Megamall (formerly called Parkson Mall), Midtown Community Mall, The Bridge, Downtown 93, The Park, Prince Central Plaza, Noro Mall, Olympia Plaza Mall, and Eden Garden.
Together, these new developments will increase to 350,000 sqm - 400,000 sqm the total retail space in Cambodia's capital city. The current retail supply stands at more than 200,000 sqm. The bulk of new office supply is set for delivery at the end of 2018.
"Retail is set for a landmark year with a number of exciting new projects set to complete. AEON 2's recent opening has fired the starting gun for a wave of new supply which will offer Phnom Penh's consumers more choice and a wider breadth of experiences to explore," said James Hodge, CBRE Associate Director.
CBRE, according to Mr Hodge, has been working closely with a number of retail developments to deliver the developer's vision. "It's really encouraging to see new brands and ideas entering the market," he stressed.
Mr Hodge said more supply in the retail market will bring down rents. "While rent in the retail market has remained broadly static for some time, the volume of new supply and competition that this creates among landlords, especially those of older stock, mean that downward adjustments on rent are likely while the new space is absorbed by occupiers," he stressed.
Currently, quoting rents for prime retail space range from US$28 to US$32/sqm, depending upon location and format of the mall.
The office space market, meanwhile, is also in an upswing this year, with demand and supply of office spaces continuing to grow. It was also noted that occupancy rates reached new heights towards the end of 2017, recording a vacancy rate of less than 18 percent across the market. The figure was the lowest rate recorded since the first formal Grade B office entered the market in 2009.
Mr Hodge disclosed that approximately, 100,000 sqm of new supply is set to reach the market in 2018, with over 55 percent being strata-titled. In the first quarter of 2018 alone, 60,000 sqm of office space was added to the market.
When it opens in May 2018, TK Royal One in Russian Boulevard, which is one of the first buildings in Cambodia to offer strata-titled office space, will add another 7,900 sqm of office space. Keystone and Oval Office Tower, meanwhile, will add a combined 21,500 sqm.
According to Mr Hodge, the 2018 supply is largely focused in the Grade B sector, which last year saw the lowest vacancy rate amongst the office grades. "Grade B offices continue to attract tenants with their affordable rents, good safety features and efficient floor plates," he pointed out.
Grade C office space, which is mostly found in older buildings and less desirable locations, accounts for the biggest slice of the total supply at 64 percent. Grade B, which is often newer, well-located office space, accounts for 20 percent, while Grade A office space, which is limited to Vattanac Capital Tower (34,000 sqm) and Exchange Square (15,000 sqm), represents 16 percent of the capital's total supply.  
Mr Hodge's assertion is backed by a top executive from the real estate firm Century21, who told the local media earlier that Grade B buildings are the most popular among renters. "Sometimes, it is almost impossible to find one," he said.
This year, the office market is seeing greater demand from foreign business operators. "While organisations in the financial and insurance sectors remain very active, we are starting to see greater demand from international co-working operators looking to enter the market for the first time," Mr Hodge said. Many of these foreign business operators are from China.
Higher demand is also driven by more small and medium enterprises (SMEs) looking for space.
Mr Hodge is predicting that market for offices in single ownership will continue to perform well across 2018. "However, the volume of supply entering the strata-title market may cause some challenges in this area and potentially act to exert downward pressure on rents across the market," he stressed.
Average office rents across the market are US$15/sqm per month, excluding taxes and service charge. Grade A buildings top the market in terms of rental prices at over US$28/sqm, Grade B offices in the CBD see quoting rents from US$22 to US$26/sqm and rents for Grade C buildings in the centre of the city range from US$12 to US$17/sqm.