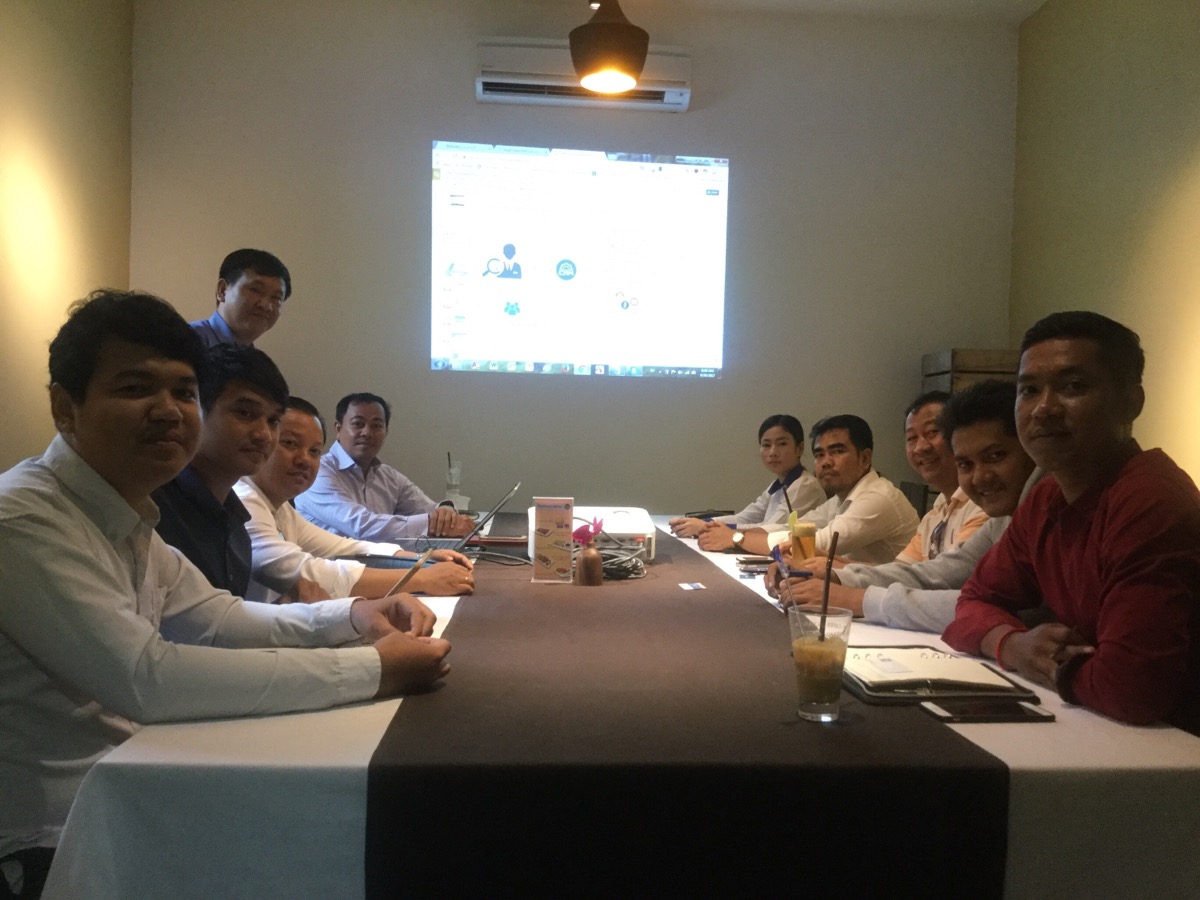 Realestatecrm Training launches
Find out why Cambodia's leading agencies are using the RealestateCRM system to professionalise their companies - Read more Why Agents Prefer Realestate.com.kh!
As 2018 dawns, Realestate.com.kh has launched its first round of training for RealestateCRM customers. Trainings have begun for over 7 agencies that have chosen to use the RealestateCRM system to improve their business operations in the new year.
The RealestateCRM is a Cambodia inspired solution that offers a complete business solution for real estate agencies. The system allows agents and agency managers to:
Manage and maintain their property portfolio;

Effectively manage personal and team calendars, and maintain sales processes;

A secure means to store valuation team activities and data;

To control the confidential information of the agency and company;

Free and unlimited cloud storage;

Push properties to your website, portals and social media automatically, and update information live time;

Inquiries from marketing channels flow into CRM automatically ready to allocated to team members;

Produce professional quality window cards and PDF reports automatically through the system.
All of these features of the RealestateCRM, allow you and your company to save time and money on IT staff with simple and effective technology that everyone in the office can use. Meanwhile, all subscriptions to the RealestateCRM are paired with world-class website solutions, totally managed by your CRM account. Realestate.com.kh also have a dedicated support and website design team to make sure any queries or changes can be handled within hours.
All companies choosing to use the RealestateCRM system also benefit from the free 2 Month Training Certificate course. The RealestateCRM University will train you and your staff how to manage the system effectively, and understand the value of this technology for both your customer base satisfaction and internal goals of the business.
These are just a few benefits of the realestate.com.kh CRM, and we have solutions to fit every budget. Call us today for a full trial and don't let your agency get left behind in the market.
Email: Info@realestate.com.kh
Phone: +855 93 286 468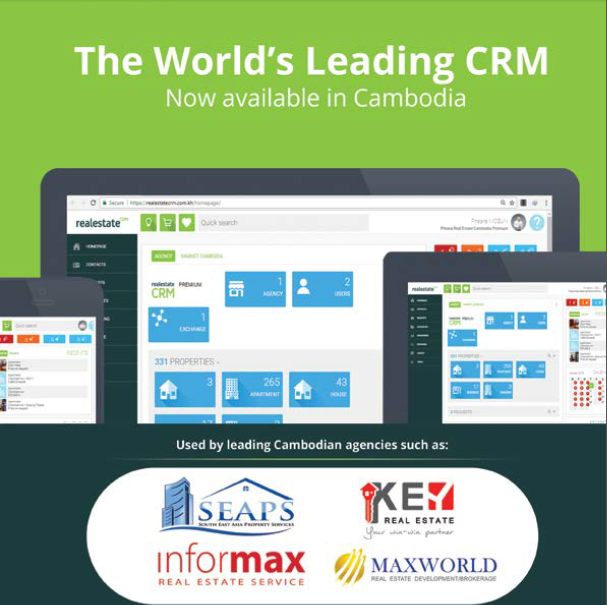 To find out more about how the RealestateCRM can take your real estate business to the next level in 2018, contact Realestate.com.kh today!