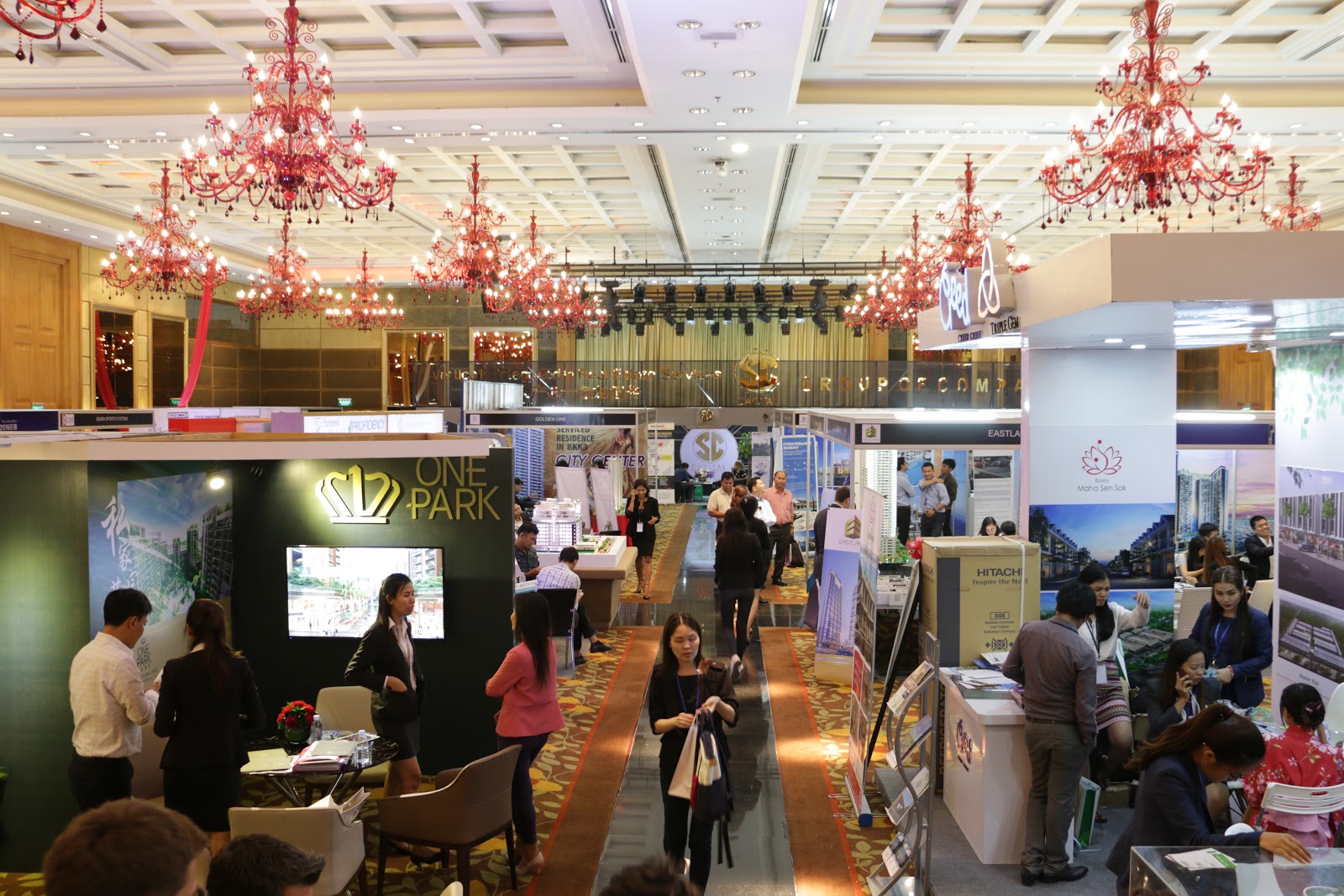 After the success of the first show in May this year, the Cambodia Real Estate Show is back this October 2017, the 6th & 7th, at NagaWorld Hotel, Phnom Penh, to provide a forum for local and international property investors to survey the current offerings of the Cambodia real estate market.  
The last show attracted over 3000 guests from across the region, and resulted in over $3Million of real estate sales over the two days. This success created a high demand from developers and agencies in the market for a second show this year.
"The Creed Group, presenting 3 projects at the show - Bodaiju Residences, Borey Maha SenSok and Arata Garden Residences - achieved a great result: 21 unit bookings and reservations for current selling projects and the upcoming project, Arata Garden Residences," confirmed Ms. Kelly, Deputy Sales & Marketing Director at Creed Group.
The Cambodia Real Estate Show is an event managed and extensively marketed by realestate.com.kh, Cambodia's leading real estate search website and property marketing agency. The show offers a different side to the business, as the company is primarily focussed on the online sphere, generating sales and rental inquiries through the website platform for a host of agency and developer clients.
Mr. Tom O'Sullivan, CEO of Realestate.com.kh, said that, "the key benefit of our real estate show is that it closes the gap between the investor and the opportunity. When investors from throughout the region and world arrive in Phnom Penh for our real estate show, they will feel, smell and touch Cambodia; and they will see the drastic changes happening here in terms of construction and real estate development. They will also understand the infrastructural improvements that are transforming the country into an economic hub. This exposure to Cambodia will give them confidence to invest in property here."
"Again in October, for our second show, we are bringing together a collection of the nation's finest new projects, condos and boreys, as well as other businesses that influence and play a role in the market, such as agencies, banks, and insurers, " continues O'Sullivan.
In the October show, realestate.com.kh are confident that they can offer a wide range of property options for guests, ranging from land, borey properties, condominiums and overseas property investment opportunities.

"During the show, attendees will also be able to watch various educational seminars which will assist property buyers and investors understanding the market, the legal obligations of property ownership, and to help them to make educated decisions when purchasing real estate in Cambodia. Education of the market and protecting our customers long term interests is always a prime concern," said O'Sullivan.  
Speakers at the May show included experts in the real estate sphere such as Sok Siphana, Managing Partner at Sok Siphana & Associates - a member of ZicoLaw; Matthew Rendall, Senior Partner at Sok Siphana & Associates - a member of ZicoLaw; Anthony Galliano, CEO of Cambodian Investment Management (CIM) and Simon Griffiths General Manager at Metro Global Pte Ltd.
Given the interest in the seminars at the first Cambodia Real Estate show, the October event will include and extended program of speakers, and this time include sessions in English, Khmer and Chinese - as per the audience demographics present at the first show in May. Panel debates covering topics of particular relevance in the industry with also take place at the October event.
"We were very satisfied to be a part of the inaugural Realestate.com.kh Cambodia Real Estate show at NagaWorld. The event enabled our team to generate a significant number of direct sales and many good quality leads for prospective buyers. We are looking forward to the next event organized by the Realestate.com.kh team," said Mr Laurence Hamilton, Vice President of NC Max World Real Estate Development/Brokerage who presented new projects such as The View and East One Apartments at the show.
For sponsorship or exhibitor opportunities at the Cambodia Real Estate Show, please contact:
Khmer and Chinese: nin.kang@realestate.com.kh,   or call  +855 93 552 305, +855 78 637 323

English: tyler.stuart@realestate.com.kh, or call  +855 12 599 669, +855 81 599 669
Don't miss out the Cambodia Real Estate Show 2 this 6 & 7 October, 2017!
Find the best real estate news on Realestate.com.kh