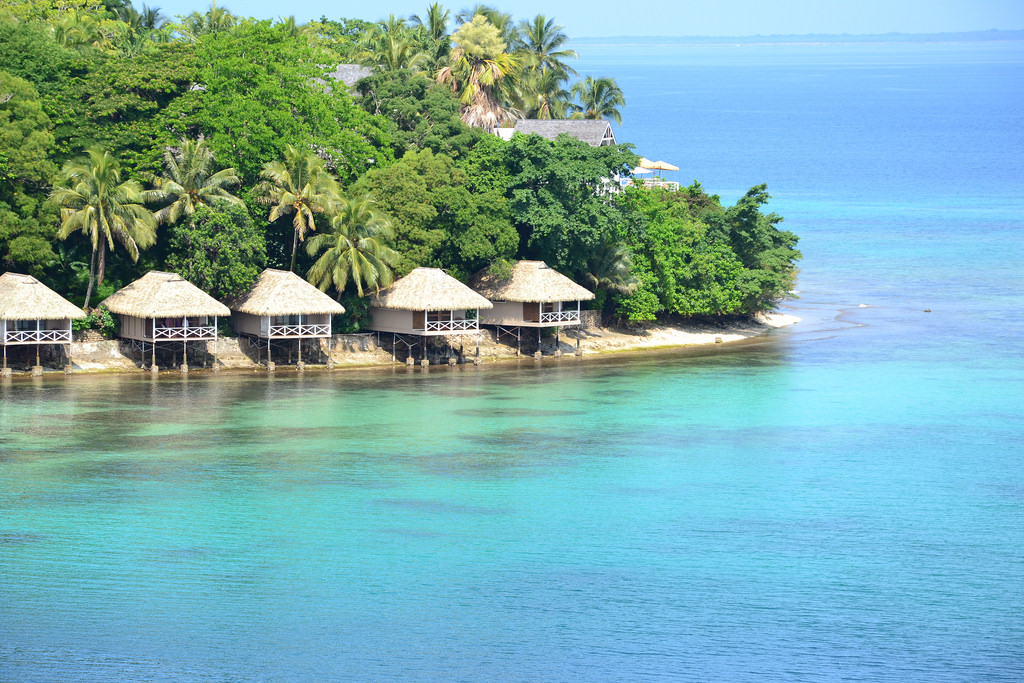 Six Senses, one of the top hotel and resort brands in the world, will soon have its first ultra-luxurious offering in Cambodia- Six Senses Krabey Island.
Six Senses Krabey Island, which will open its doors to customers this coming December 1, will join a growing list of top-tier resort developments in various parts of the Kingdom, including Alila Villas on Koh Russey (Bamboo Island) off Sihanoukville and the Bale Phnom Penh on the outskirts of the capital.
In Kampot province, Pallas Group, one of the world's largest property developers, announced a $23.2 billion development and resort project dubbed as French Riviera Marina. In neighboring Koh Kong province, the Chinese will start work next year on another multi-billion dollar seaside development, Dara Sakor Seashore Resort.

Described as a stylish island escape, the new resort stretches over 12 hectares on Krabey Island, a private tropical paradise located a few miles from Sihanoukville.
Bernhard Bohnenberger, President, Six Senses Hotels Resorts Spas, described the resort as one of the best island escapes around. ""We are delighted to add this gorgeous gem to our portfolio of island escapes," he stressed.
He said they have taken steps to preserve and protect the island of Krabey and is also employing thoughtful and conscientious design into the project's building practices. "We are eager to offer an enticing holiday option and new destination to travelers bound for Cambodia and Southeast Asia," he said.
Six Senses Krabey Island combines modern technology and best practices in sustainable development for guest wellness and comfort. It is composed of 40 ultra-modern private pool villas that feature private plunge pool and decking that are perfect for sunbathing and poolside dining. Also in the resort are two restaurants, full-service boutique, sunset bar, ice cream parlor, observatory, and an expansive spa.
At the resort, guests can go fishing, kayaking, snorkeling, organic farm visits, night sky observation, and can watch movies from an outdoor cinema, among other activities.
The resort has come up with sustainable initiatives like having a water bottling plant that use glass bottles, Earth Lab that takes care of a 3,700 square meters organic market farm, coral propagation program, and teaching the local Khmer communities nearby about sustainable practices.
Six Senses entry into Cambodia is timely with demand for luxury accommodations greater as ever with more visitors going to Sihanoukville and nearby areas.
Last year, Sihanoukville welcomed almost 2 million local and foreign visitors. The province has more than 80 hotels and 300 guesthouses, which according to people in the hospitality industry, are not enough to meet the current demand.
To celebrate its opening, Six Senses Krabey Island is offering the Private Experience Package where guests can get a 20 percent savings on the best available rates between December 1 to 21, 2018 and January 11 to 31, 2019.
Six Senses currently operates one hotel, 15 resorts, and 31 spas in 21 countries all over the world, including China, Thailand, Bhutan, Portugal, and Fiji.
Realestate.com.kh, Cambodia's home of real estate, has the most up to date information for buyers, sellers and property enthusiasts! Sign up for our newsletter today and stay up to date with the latest info…