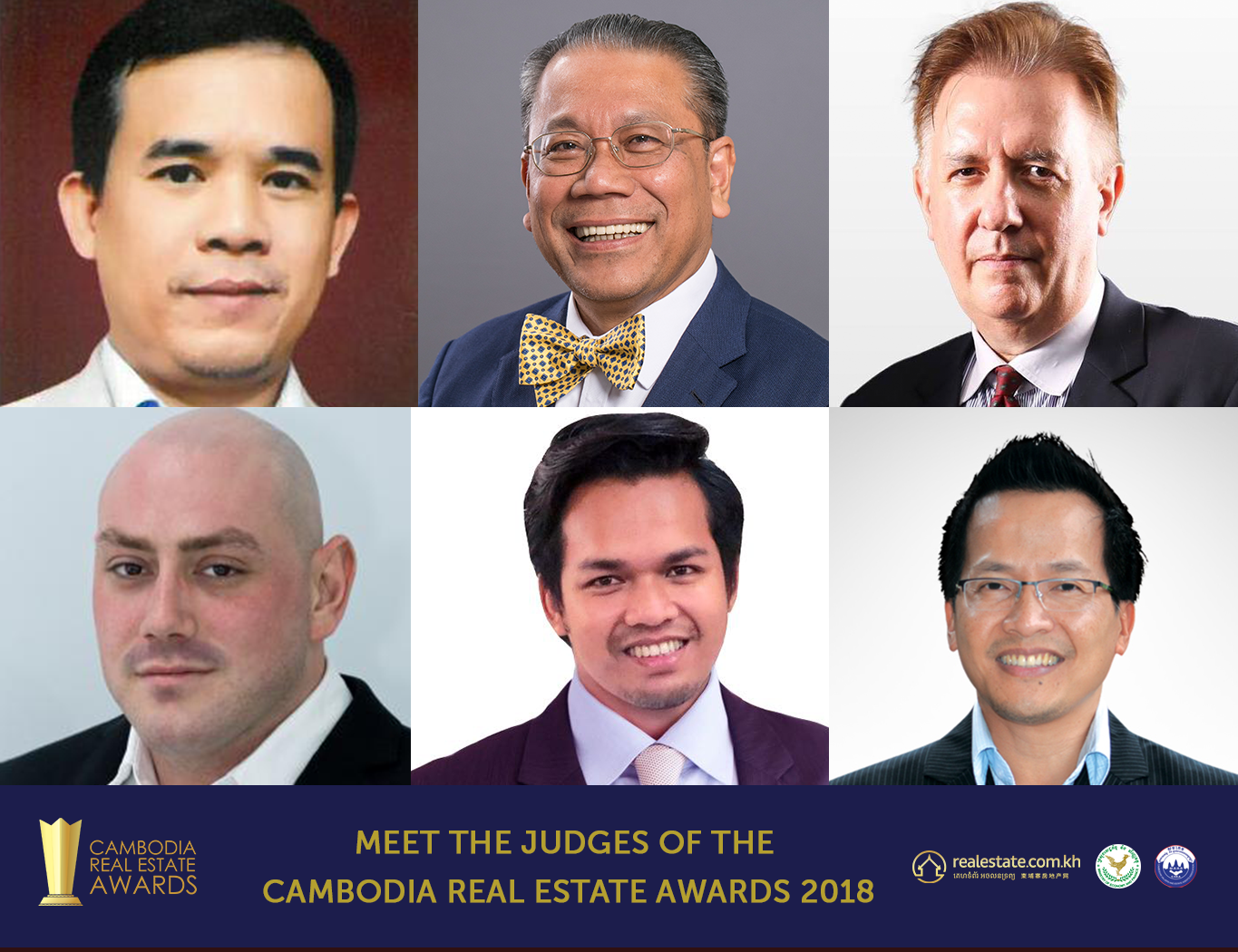 With nominations ongoing and the Awarding Ceremony and Gala Dinner coming up in less than two months, we would like to take this opportunity to explain what goes on during the judging process for the Cambodia Real Estate Awards (CREA) 2018, the most anticipated and biggest event for the Cambodia real estate industry this year.
CREA 2018 was organised by Realestate.com.kh, in partnership with the Cambodia Valuers and Estate Agents Association (CVEA) and the Ministry of Economy and Finance (MEF). Some 30 Awards categories are up for grabs, with the winners receiving substantial benefits in terms of branding and recognition.
The judging process comes in several steps. After the nominations deadline, all entries will be taken from the Awards website by the Cambodia Investment Management (CIM) and passed to the MEF.
As the official supervisor, CIM is responsible for compiling submissions to the CREA to ensure all information relating to criteria has been submitted and presented to the MEF in a uniform manner.
The MEF will check and ensures that all companies entered for the Awards have the relevant licenses. The MEF will then pass all qualified entries (registered companies) back to MEF, who will then forward it to the Judging panel.
At the same time, Realestate.com.kh and CVEA, as co-organizers of the event, will ensure that anyone entering the Awards is a member of the CVEA.
Subsequently, the judges will meet to evaluate and decide on the winners for each category.
Entries will be judged on a scale of 1 to 5 by each of the five judges. In case an entry for a particular category garners a score of 4 to 5, the relevant judge is mandated to explain why the entry deserves such high recognition. Public voting, meanwhile, carries a 5 percent weight.
After they have finished judging all the submissions, the judges will then proceed to submit the results to Realestate.com.kh and CVEA.
For more information or inquiries regarding CREA 2018, you may contact NHEAN CHANNEARYBOTH (Assistant Event Manager) at both.neary@realestate.com.kh/ +855 8975 5777 or 017 436 756