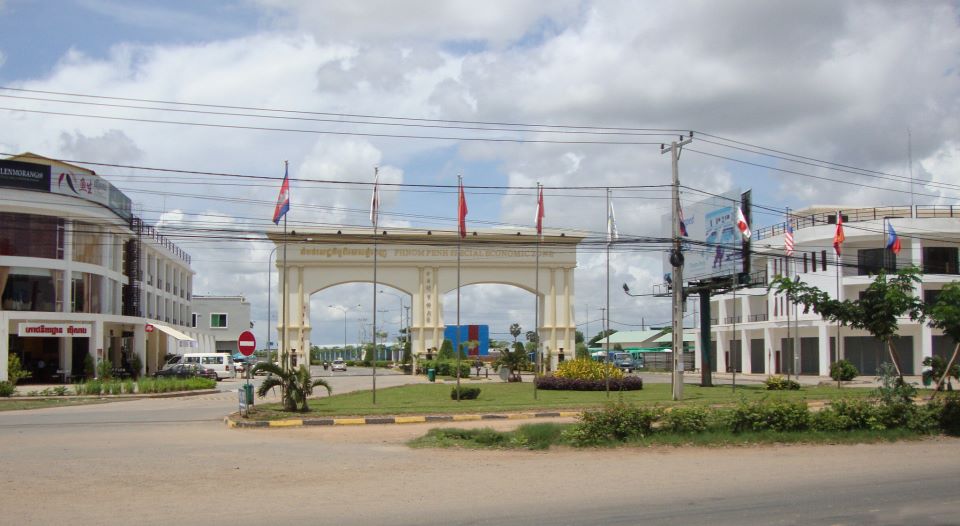 The United Nations Development Programme (UNDP) is supporting the Phnom Penh Special Economic Zone's (PPSEZ) housing project that will build several thousand affordable housing units for low-income workers in and nearby the zone.
The project, which is on the architectural design stage, will see the construction of 3,136 housing units on a 7-hectare lot within the PPSEZ. Located in the outskirt of Phnom Penh along National Road (NR) 4, the PPSEZ has an area of 357 hectares. There are more than 80 factories within that employ 17,000 people, many of them female factory workers.

With the economy booming, Phnom Penh, in recent years, has seen an influx of low-income workers moving to the city to work in factories and construction projects.
Michelle Zhao, PPSEZ Senior Manager, noted that there are many ongoing housing projects in Phnom Penh, but only a few of them were targeted at people in the middle to low-income brackets.
While PPSEZ workers will be the priority, other poor people living outside the PPSEZ can also avail of the project. "The houses will be affordable and will provide them with decent living conditions," she stressed.
"Our affordable housing project targets workers. Based on our survey, over 76 percent of our workers' income are more than $200 and over 20 percent are more than $300 per month," she pointed out.
Each unit, which will sell from US$17,000, will have an area of 36 sqm. In addition to the houses, the project will also include stores, cafes, parksand other amenities.
Nick Beresford, Country Director of UNDP in Cambodia, said their agency is providing assistance primarily in the area of design. "We are aiming to help as much as we can in terms of designs that will lower the cost, increase the quality and ensure sustainable living, "he stressed.
Last month, PPSEZ, UNDP and Building Trust International launched the Affordable Housing Design Challenge, seeking to find the best design for the project, with emphasis on sustainability and eco-friendliness. The winning entries, which will receive cash prizes between US$5,000 and US$20,000, will be announced on 1 September 2018.
UNDP's support to the housing project is part of a larger effort to help PPSEZ and other special economic zones in the country become sustainable in the long run. Currently, there are 33 SEZs all over Cambodia. These areas of development are crucial to Cambodia's economic rise.
"We are helping PPSEZ become a sustainable special economic zone, which will contribute to the achievement of Cambodia's Sustainable Development Goals," Mr Beresford stressed.
He explained that this can be achieved by working together on promoting renewable energy use and sustainable waste management (recycling), among other initiatives.
In addition to UNDP, the Cambodian Government is also helping the project by way of incentives. These incentives are believed to include tax sweeteners.
Vongsey Vissoth, Secretary of State of the MEF, also disclosed that the Government is preparing regulations governing affordable housing projects. He said these regulations will be helpful and will set clear guidance on similar projects in the future.
Construction work on the project is expected to commence sometime next year.
"Currently, we have yet to select the best construction company. Since we are still discussing with the Government regarding incentives, and also, we have ongoing discussions with potential investors, we have yet to finalize the construction date," Ms Zhao said.
Realestate.com.kh, Cambodia's home of real estate, has the most up to date information for buyers, sellers and property enthusiasts! Sign up for our newsletter today and stay up to date with the latest info…