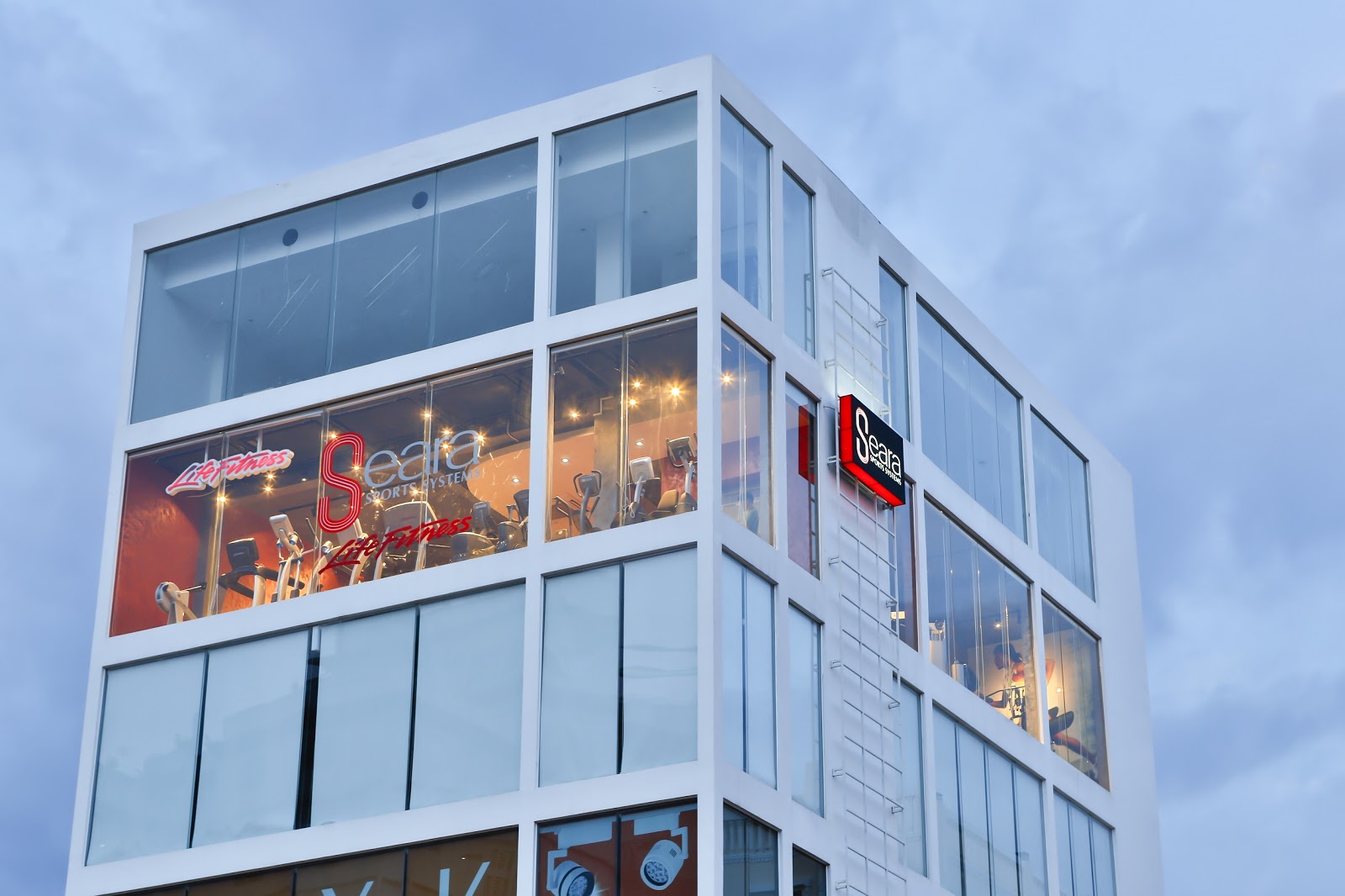 SEARA Sports Systems offers the largest and most comprehensive range of fitness equipment not only in Cambodia - but throughout the South-East Asia region.
The company was founded over 20 years ago with the mission of bringing nothing less than International standard fitness equipment to the Asian market. While the demand for high quality fitness equipment remained low for their early years, SEARA remained confident that the market would require International standard fitness and sports equipment as Asia grew in wealth and understanding regarding the value of health and fitness.
As South-East Asian real estate markets started growing rapidly after the year 2000 - and property developers began seeing the ongoing value of including sports courts and fitness facilities in their projects - the spotlight started to shine on the SEARA brand.
SEARA soon earned its strong reputation by completing major facility designs, equipment supply and successful installations for some of the most prestigious hotels, resorts and luxury developments in the South-East Asian region. They have also expanded geographically outside of its central office in Bangkok; with offices and showrooms in Phuket, Pattaya, Koh Samui, Hua Hin, Ho Chi Minh, Hanoi, Yangon, Dhaka and Phnom Penh.
In Cambodia, SEARA has already accomplished a number of notable projects, including the Embassy of the United States in Phnom Penh, NagaWorld, Hotel Sofitel Phokeethra, Rosewood Hotel, Marriott Courtyard Hotels (Phnom Penh and Siem Reap), Hotel Intercontinental (now known as the Great Duke), Hotel Raffles Le Royal, Le Meridien Angkor, Phum Baitang, Garden City Hotel, Phnom Penh Hotel, Sun & Moon Hotel, Embassy Residences & Embassy Central, ISPP (Int'l School), City Golf, Huione Golf Club, Cambodian Country Club,  Banteay Athletics Training Center, Aeon Mall Sen Sok, The Royal Sands Koh Rong, DHL Cambodia, Cambodia Beer, Sky 31 Condo, Shinta Mani Angkor, and more. On top of this, their well-equipped gym showroom on Norodom Boulevard allows customers to test out cool and innovative fitness equipment from world leading brands before they buy.
SEARA offers clients big and small a total service solution for making fitness a part of their everyday life. Their full services include commercial and private fitness space design, development, equipment supply - and right through to the final installation of fitness and recreational facilities. They also offer a wide range of high quality exercise equipment suited for those looking to exercise in the comfort of their home or office.
SEARA exclusively stocks the leading fitness brand names including Life Fitness, Hammer Strength, Octane Fitness, Power Plate, Vectra Fitness, Balanced Body, Escape Fitness, SCI-FIT, MyEquilibria, HydroMassage, and more. They have also partnered up with ICAROS to offer both exercisers and gamers something rather unique. ICAROS combines fitness and virtual reality to create exciting and effective exercise experiences. They can make you fly!
Whether it is a technical consultation, a design for a private home gym - or a full on commercial gym/recreation complex - SEARA Sports Systems has the equipment and the expertise to professionally serve their client's needs.
Contacts:
Mr. Anthony S. Gaglardi
SEARA Country Manager
Email: anthony@searasports.com
Tel: 016 577 669
Address: #142 Camned Building 4/F, Norodom Blvd., Khan Chamkarmon, Phnom Penh, Kingdom of Cambodia
Realestate.com.kh, Cambodia's home of real estate, has the most up to date information for buyers, sellers and property enthusiasts! Sign up for our newsletter today and stay up to date with the latest info…