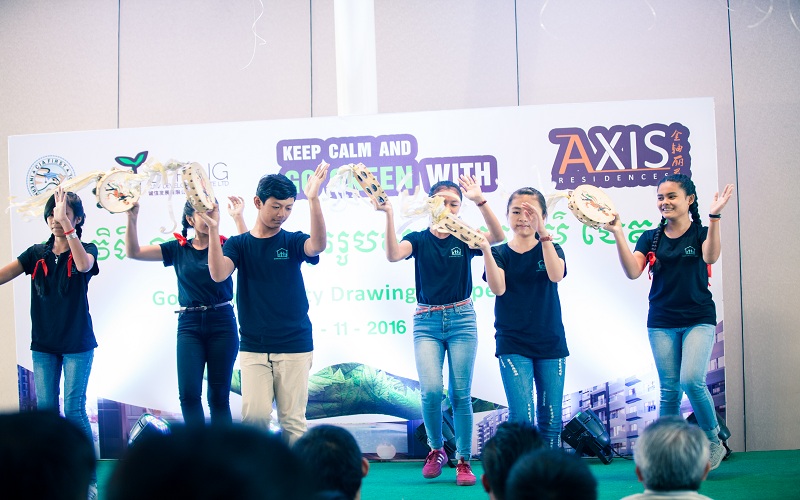 Collaborations can be powerful tools for social change. Axis Residences recognized this potential and partnered with both the CIA First International School and Cambodia Care Centre in order to fulfill a collective calling towards social responsibility.
Creativity with Purpose:
The collaboration called upon the utilization of talent, skills, and passion of students from the CIA First International School to create meaningful art pieces for Axis Residences' theme of going green. This is also in line with the company's vision and campaign of the company to do more environment-friendly developments. It was also a means to educate and inspire the newer generation to take care of the earth.
The top ten – out of around a thousand – artworks were chosen via online voting to be included in the auction organized by the developers and the school last November 5th of 2016.
The auction was attended by students, school officials, executives of the Axis Residences, and a few other special guests including Guest of Honor Oknha Tay Heang Ly. There was also a special presentation by the children from the Cambodia Care Centre. The top prize winner also got a 3D2N trip to Singapore.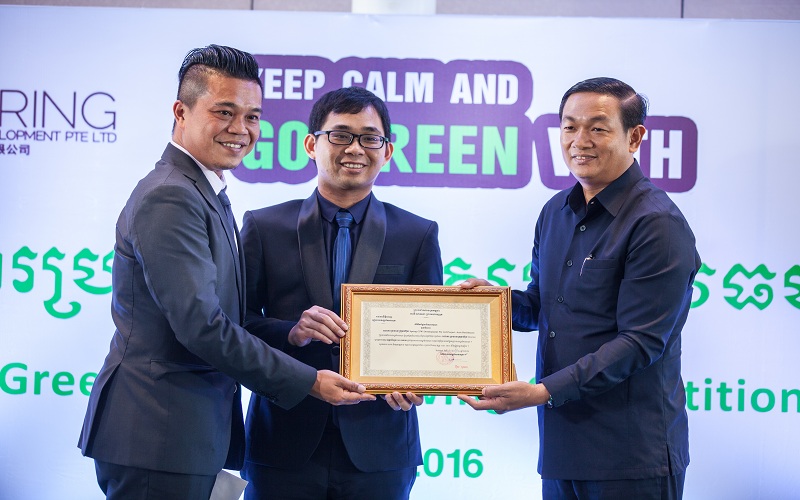 Creativity for a Cause:
This initiative by The Axis Residences was also for the benefit of the Cambodia Care Centre. The Cambodia Care Centre is a non profit Christian organization that was started in May 2011. It aims to positively affect the less-privileged youth and break them out of the bondage of poverty through the provision of basic education. It has been part of several community outreaches, feeding programs, sports activities and health programs. 100% of the proceeds garnered from the auction went towards programs underway by the organization. On top of this, Axis Residences also donated 10 tonnes of rice to the poor and needy of Khan Sen Sok district during the water festival period.
Creativity at the Core:
Axis Residences is being developed by Spring CJW Development Pte. Ltd. This developer is not a stranger to the concept of creativity. They list it as one of their company values along with timeliness and worthiness. The Axis Residences follows that ideology. It has a contemporary design that uses both modern and eco-friendly features for an elegant and quality finish. The developers have described this project as an "oasis of tranquility" and being an Eden-like haven amidst the busy city life surrounding it.
Learn more about the Axis Residences project today!