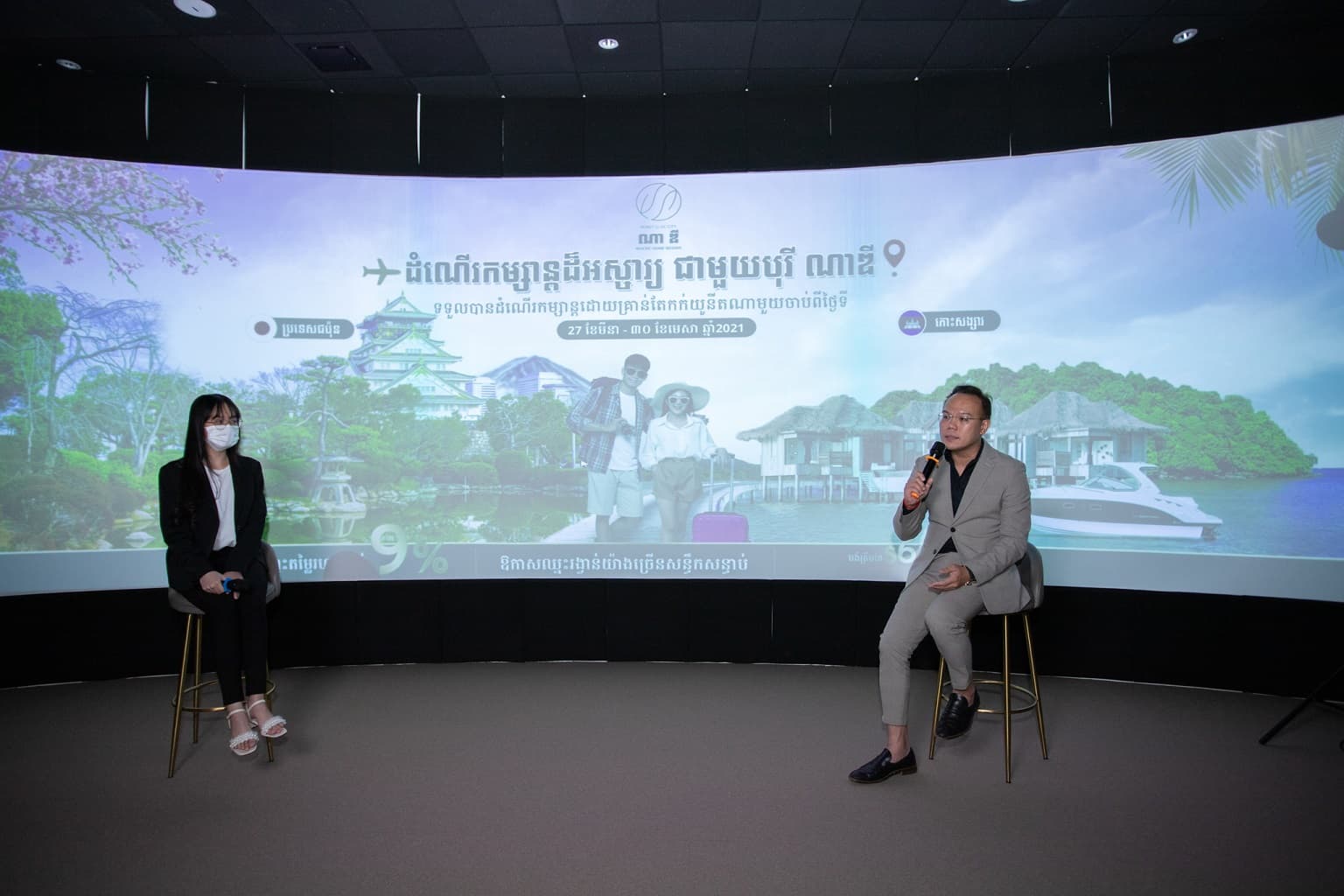 PHNOM PENH, 27 March 2021 –  GCC today announced the launch of Nadi Care for Borey Nadi's residents. This exciting program is an exclusive service specially curated for residents in Borey Nadi. The Nadi Care program is launched in conjunction with the 5-year anniversary establishment of GCC in Cambodia.
"This program is first-of-a-kind in Cambodia. GCC is always a caring developer who believes in crafting the best ever service for the buyers. We recognize that buying a new home represents an important investment and so a great deal of care and workmanship has gone into this development and the establishment of this community. We want to make sure that your home along with the community and recreational facilities are designed to meet your needs and your family members. Nadi Care is a program specially curated to ensure all houses can enjoy effortless luxury living in the community. From a private shuttle to AEON Mall to organising a wedding party at Crystal Hall, the team at Nadi will make sure that nothing is a trouble when the house owners are with us.  We want to make sure that the residents need not worry as their parents and kids can take our private shuttle to AEON mall or any other places safely and comfortably," said Eric Chong, Chief Executive Officer of GC City and GC Empire.   He added that all buyers of Borey Nadi will automatically become privileged members of Nadi Care as they can enjoy all Nadi Care services and also preferential rates at selected GCC's subsidiary outlets.  There are a total of 12 services to be associated with Nadi Care which includes basic services such as Private Shuttle Service, 24 Hours Security System, 24 Hours Emergency Medical Support, and ala carte services with 24 Hours Emergency Maintenance Service, Residential Moving Coordination, Housekeeping Service, Personal Trainer, Laundry Service, Car Owner Care, Car Rental & Taxi Service, Event Coordination and Residence Provisioning.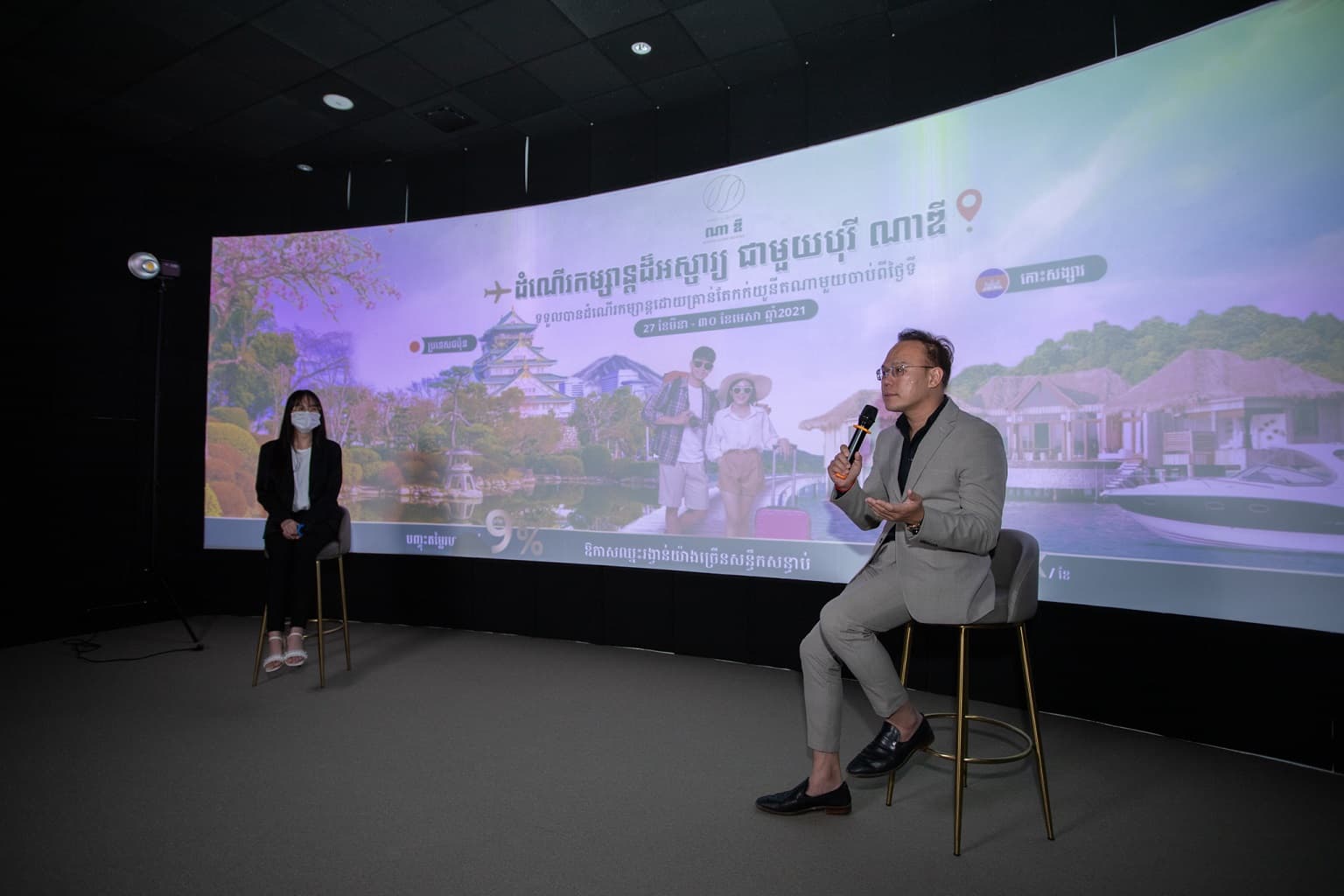 "We are passionate about our first Borey development in Cambodia, and we want to make it the best in the market. Borey Nadi is strategically located at Chroy Changvar area, surrounded by various completed and under-construction landmark development such as Morodok Techo National Stadium, Phnom Penh Safari, Win-Win Monument, Dinosaurs Alive, Garden City Golf Club, future Royal University of Phnom Penh campus, Chroy Changvar Satellite City and so on.  With the launch of Nadi Care, we are now one step closer to realizing our vision to bring inspired living to the market and to our esteem buyers. We are building a company that is synonymous with properties that offer world-class quality, innovation, and sustainable and caring value." 
Internationally renowned property management consultant Keystone Properties and Bun & Associates are two existing partners for Borey Nadi. Today with the launch of Nadi Care, the level of services provided by Borey Nadi will be further enhanced with the offering of quality and liveability that Cambodia has yet to see.  "GCC has been detailed looking into many contexts so that Borey Nadi can express the vision we imagine for this development.  We are willing to spend extra effort and money to make the Nadi care successful.   Smart buyers will definitely value our effort.  We are delighted to receive a lot of positive feedback and compliments since we opened for sales.   We will launch more exciting projects to our portfolio by this year, for instance, the GC Orussey Market, a local wholesale market that will be a future hotspot and attraction for locals and tourists. We hope you are as excited as us to welcome these projects", added Eric Chong.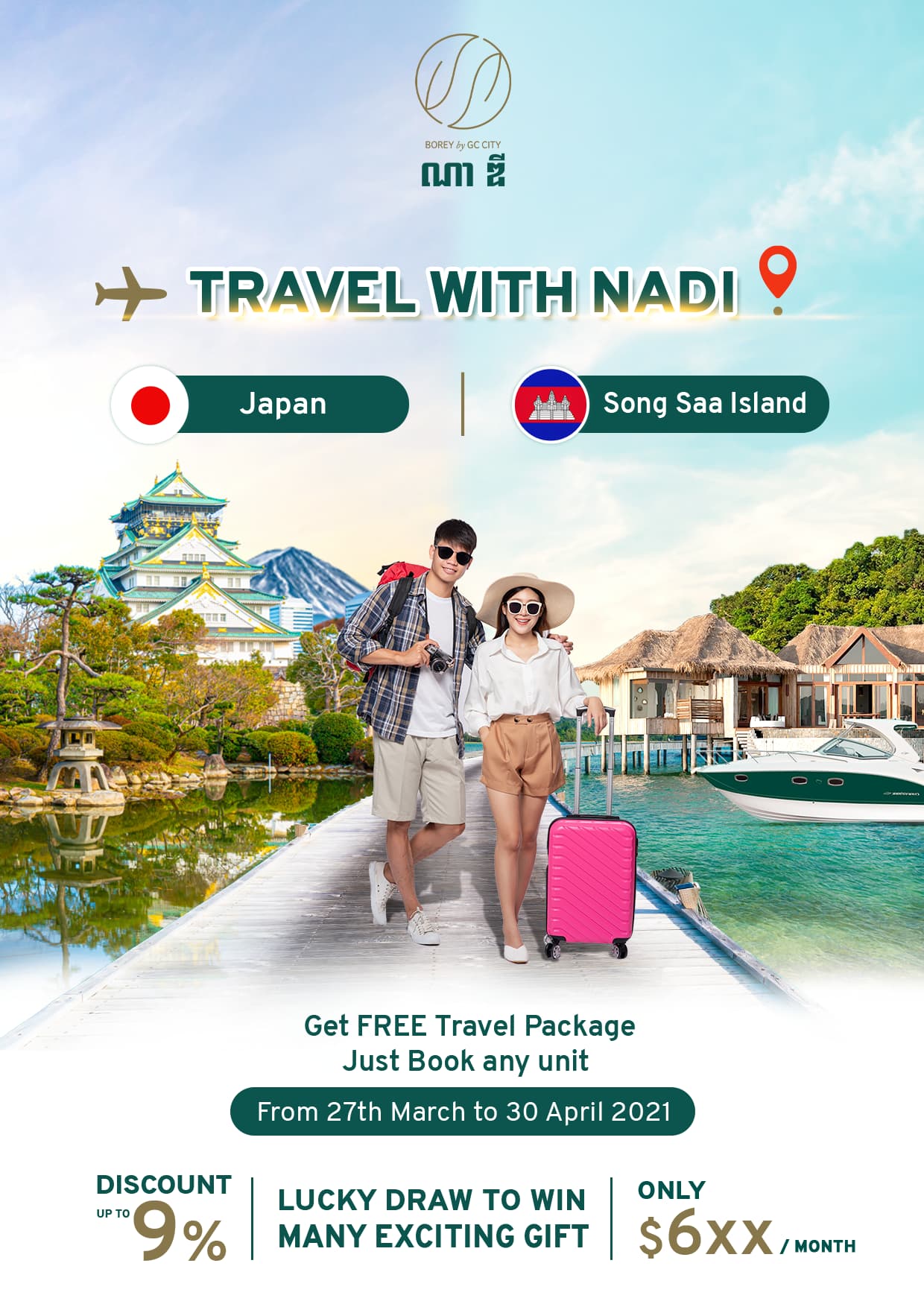 At the conference, Eric presented information on Nadi Care whilst also walking through the audience Nadi Care Mobile App.  He also shared about the latest Khmer New Year promotion which Borey Nadi buyers who place booking from 27 March to 30 April will be entitled to local or overseas travel packages to Song Saa Island or Japan. During the Khmer New Year promotion, Borey Nadi also provides a special and convenient payment option for clients to own their dream house at Borey Nadi at an installment as low as USD600 per month.

About GCC
Golden Cambodia Century (GCC) is an investment holding company from Hong Kong specializing in real estate development, land investment, and financial services (trust and fund management). GCC aims to be a 360 ° full-scale service property developer in Cambodia. Currently, there are 7 subsidiary companies under GCC, which consist of GC City GC Land, GC Empire, GC Realty, GC Design, GC Management, and GC Credit. Current projects of GCC include Borey NADI by GC City, CEO Wyndham Residence, GC Orussey Market, GC Residence at Chroy Changva, and Ream City at Sihanoukville.