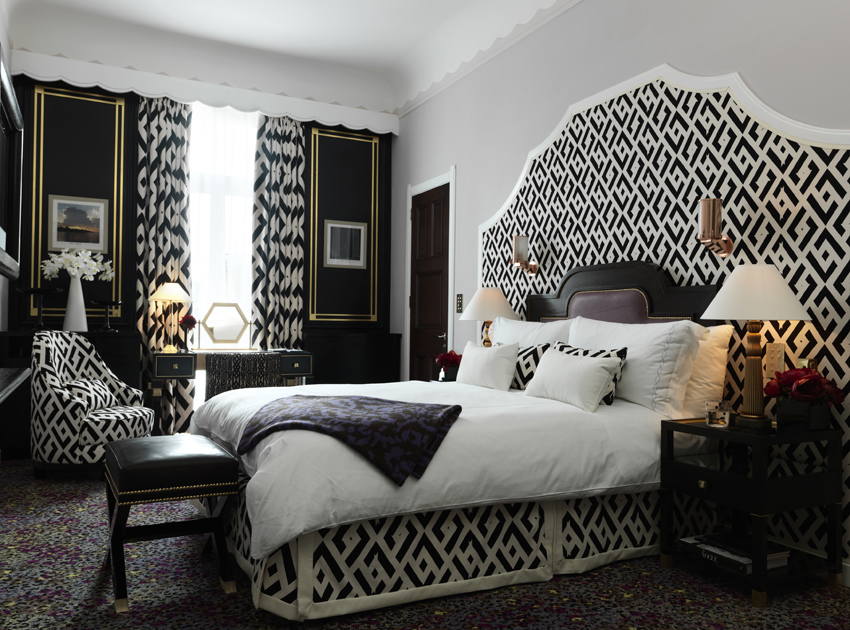 Do you want your home or office to look like a designer pad? Of course you do. The problem is, and the problem for all of us, is that our budgets may not match our design aspirations.
No matter how talented you might be, it is hard without a design budget. But, you need not fear... making your home look pricey does not always necessitate a heap of cash.  It is simply a process of taking the time and care to arrange your things and your house in an eye-pleasing way... By doing so, you can easily make small, inexpensive updates to your home or office space that have a big impact on its appearance value. In other words, it's about using your brain - not your wallet.
Here are a few tips to help you create the illusion of expense, thanks to Realestate.com.kh.
1. De-clutter the space:
Nothing says "this home isn't that expensive" like all your assorted bits and pieces left lying across the living room. Getting rid of anything that doesn't fit well with your home's overall style is a great first step toward transforming your home from a state of average to exceptional - and this requires no budget whatsoever. Start by walking through each room of your home and "editing" items.
You may need to make some difficult decisions... As much as you may love your grandfather's antique shotgun replica, it clearly doesn't jive with your otherwise modern styling. Please hide it away with your other family heirlooms in the attic. Don't forget to unload it! Meanwhile, move clutter away from where the eye turns. Put things in closets and wardrobes that look elegant from the outside, and hide any mess within. 
2. Eliminate Grime:
Whether or not you are a rigorous cleaner in every day life, the occasional "deep clean" is an easy way to make your home look much more expensive to the untrained eye. After all, how often do you see a billionaires mansion with greasy walls and dusty floorboards? Not often. If you are serious about making your home look a million bucks, it is time to get your hands dirty.
3. Use the Light:
Everyday, interior designers use and manipulate lighting as a way to define spaces and separate rooms within a house. If used effectively, lighting can make the a smallest spaces grand and expansive. Try to differentiate styles among the different areas of your house by using different kinds of lighting. In the living room, add a table lamp beside your comfortable reading chair and hanging lamps behind the sofa for conversation. A dimmer for overhead lights is a great tool to allow you to influence the mood of the room. Architects love them - and adding your own dimmers is not an impossible nor expensive task. Warm-colored light bulbs also allows you to create diversity of tones within your house, with tiny price tags.
4. Hardware Updates add Prestige:
Whether you have the budget to support a full scale renovation, by simply swapping out old, dated hardware for new, modern fixtures, you can make your home immediately more trendy. It also gives the impression that recent renovations have been done - whether or not they have. Finding attractive options for next to nothing in regards to fixtures, handles and door knobs is easy, and second hand pieces may be possible if you are looking for an antique feel. Changing the counter top and faucets is another thing to consider - for a little extra cash you can make your home look much pricier.
5. Slap on a Fresh Coat:
The easiest way to make an old home or office look new again is a fresh coat of paint - it is an instant makeover treatment for any building. Neutral colors are best if you are looking to sell, because you don't want to alienate house viewers with a personally preferred color. Minimalists will look for a bright white covering most of the interior combined with a single bold accent wall.
If you have wooden floors or paneling, a sandy tone will accent this well. Don't forget that paint is not just for your walls and can be applied to other areas of the house - fell free to freshen up the front door, window trims, and even the wooden floors if there is a little cash left over in the budget.  But take your time, and get it right first time - or this cheap painting renovation can soon cost a lot more than you might have budgeted for.  Follow these simple tips for upgrading your home, and soon you can list it as the mansion it really is.
Read some more useful tips here.