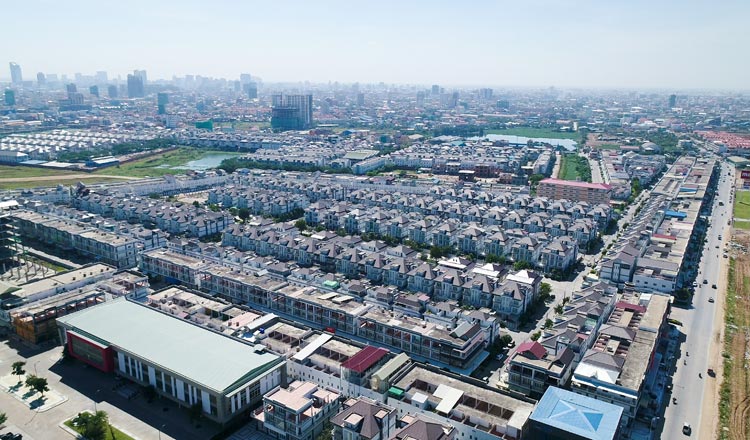 Sen Sok is home to a portfolio of residential projects geared towards Cambodian buyers. Supplied.
January's chill appears to have permeated the month's condominium property market. According to Realestate.com.kh, some of Phnom Penh's districts saw another round of downward price adjustments. Though some districts saw an uptick, prices are still below what they were a year ago.
Key highlights of condominium sale price trends in Phnom Penh
Sen Sok offers the lowest median sale price for condominium units in Phnom Penh as of January 2021
Sen Sok condominiums saw a downward trend of 20% resulting in a median sale price of $95,000
Chamkarmon and Boueng Keng Kang condominiums showed a slight uptick of 5% resulting in a median sale price of $158,000
Daun Penh condominiums slid further down by 8% resulting in a median sale price of $120,000
Slow activity at the start of the year due to recent COVID-19 scares and preparation for the Chinese New Year in February.
Prices displayed on Market Trends are median sale prices found across Phnom Penh and are designed as a guide to navigate price ranges. Realestate.com.kh is advising interested buyers to visit the condominiums for sale in Phnom Penh page for the price of specific projects they may be interested in.
With the onset of COVID-19, property developers have been moving their focus away from foreign buyers and instead have turned their attention towards the local market. Sen Sok's condominium market reflects this shift as a flurry of new developments are mostly offering projects with adjusted payment plans and an overall more attractive asking price for local buyers.
Some condominium projects of note in Sen Sok are the Phnom Penh Galaxy Garden and Ratana Plaza Top Apartment. Both projects are offering modern-style residential units comparable to high-class developments without the cost associated with luxury properties through FazWaz Cambodia.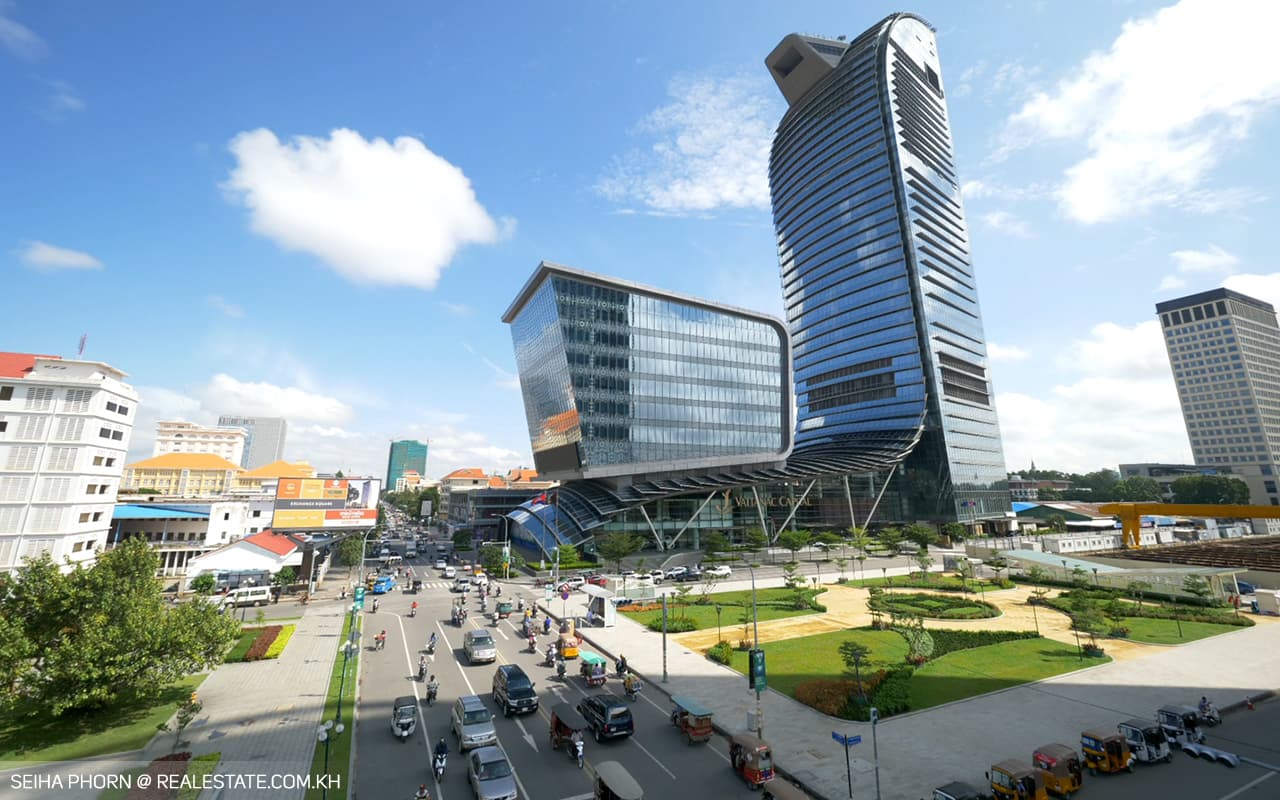 Pressures from COVID-19 open the way for local buyers to consider property in Daun Penh. Supplied.
The central business district of Daun Penh is similarly seeing its median condominium sale prices face downward pressures. The district is home to many high-class developments geared towards the local elite and the now-trickling international buyer base that dominated the market prior to 2020. As travel restrictions due to COVID-19 persist, Daun Penh condominiums may not see pre-pandemic prices for quite some time.
Chamkarmon and Boueng Keng Kang (BKK) districts, on the other hand, saw a small uptick of 5% in median sale prices. These two districts topped Realestate.com.kh's most searched districts for property throughout 2020. Both have been a popular choice among Cambodians and expatriates alike as they are home to a mix of affordable-to-high-class residential property choices complemented by a range of urban conveniences easily found on almost every street corner. Given the prevailing popularity of these districts, properties in these areas may likely see some movement but not on the same level as they were before COVID-19.
Recent COVID-19 scares in late 2020, along with preparations for the Chinese New Year in February, are playing a part in the new year's relatively slow start. Real estate experts agree that though 2021 will be an uplift from 2020's slump, it will not be the breakthrough year for the larger property market - an indicator that Phnom Penh's property market is still a buyer's market.

Article by: