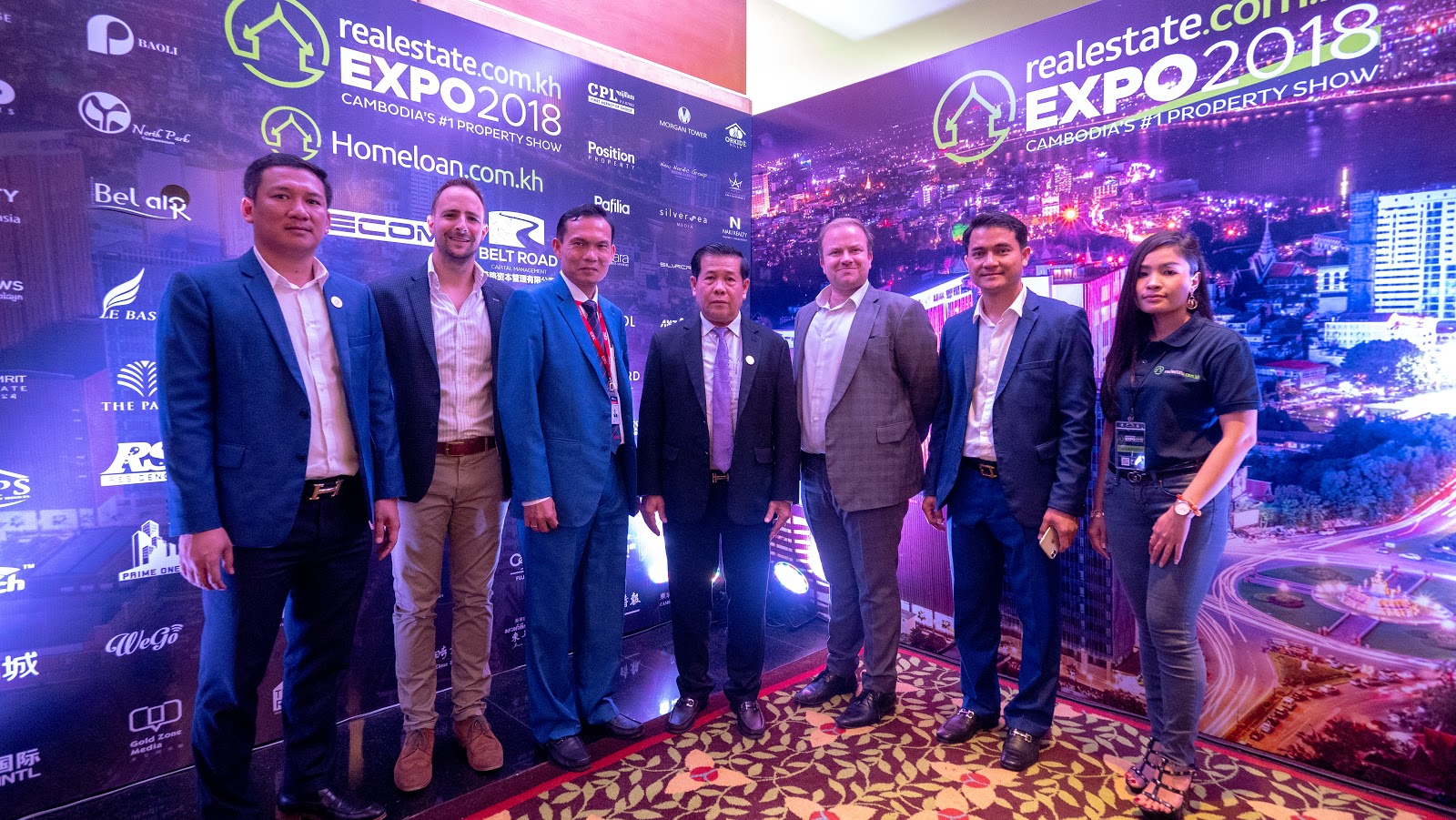 The biggest real estate event of the year is less than a month away. On October 4 and 5 the Realestate.com.kh Expo 2019 will be hitting NagaWorld in Phnom Penh. This is the latest in a long line of successful event from Realestate.com.kh, and this one is sure to generate millions in property sales.
All of Cambodia's biggest names in real estate will be there as exhibitors and participants. However, in addition to the expo floor, there will also be a full schedule of seminars where attendees can hear from experts in the industry.
Seminars will take place in Khmer, English and Chinese. In fact, there will be translators and headsets so that no matter what language you speak you'll be able to listen and learn.
Realestate.com.kh is dedicated to bringing its visitors the best quality content about property in Cambodia. These seminars are no different. Attending the expo is completely free and so are the seminars. Sign up for free express entry right now, and read on to learn about the seminars that will be going on at the event.
Who will be speaking at the Realestate.com.kh 2019?
Realestate.com.kh always strives to create the best, most educational experience with its seminars. Here are the experts who will be speaking at NagaWorld on October 4, the first day of the event:
Oknha Sear Rithy, Chairman of World Bridge Group
Oknha Cheng Kheng, Chairman and CEO of CPL Cambodia
Sorn Seap, Founder and Director of Key Real Estate
Dr. Kim Heang, Regional Operating Principal at Keller Williams Cambodia
Marc Townsend, Chairman of CBRE Cambodia
Matthew Rendall, Senior Partner at SokSiphana & Associates
Catherine Chan, Executive Director of Urban Village
Dan Davies, Director of CBRE Cambodia
The day is sure to be full of riveting discussions about tons of different topics. Catherine Chan, for example, will be speaking about the differing demands of foreign and local condo buyers.
"Foreigners put more emphasis on the living environment, but practical conditions and price range are the top factors for local buyers," Chan said.
To be sure, there will be valuable information for every perspective within the Cambodia real estate market.
As if that weren't enough, we have another action-packed schedule set for October 5. Speakers for the second day of the event include:
The Realestate.com.kh Expo 2019 is a must-go for property investors
In addition to having a full lineup of expert speakers, there will be tons of industry insiders exhibiting at the event who will be happy to chat with attendees. Over 50 companies will have booths at the show.
What's more, you will find some of the best property discounts of the year at the event. If you are planning to put money down on real estate this year, the expo is the only time.
This year's event is set to be sponsored by international logistics giant ZTO Express, Ezecom Cambodia and Lumiere Residence.
All the biggest names in boreys, condos, land, law, agencies, construction, architecture and home decor will be on hand. It will be the most important real estate event the country has ever seen.
Also joining the event are ARU ME Metal, Prince real estate group, Prince Huan Yu, Prince Jin Jia, Victory Bay, La vista One, Urban Village, Bel Air, Creed (Zelkova), Aristo Developers, SH Condo, M Residence, Chief Bank, North Park, Condominium, The Penthouse, Beyond Design, HLG (Harvey Cambodia Co., Ltd.), Pafillia Property Developers, Leptos Estate, MAA Architecture & Design, Oxley Emerald, Orkide Villa, Le Bassac, E-Power, Yi Fung Realestate. Huateng (Cambodia) Investment Co.,Ltd., New landmark, Unicom Scienceplastic, C-Herald Propery Service, Huaye , HYO, Morgan, R&F, KH Land, International Top Agent ( ITA), Toul Kork Lane , Baoli Mansion, The Bund, CBRE, WanHao, Wealth Mansion, FDD Real Estate, Century 21 Cambodia, Zenearth.
Go to the expo's website to find out more information and sign up for free express entry
Want to find out more about housing types in Cambodia? Read our Investment Guide 2019.
Reminder: It is free to enter the Realestate.com.kh EXPO 2019 at NagaWorld. Register now for express entry.