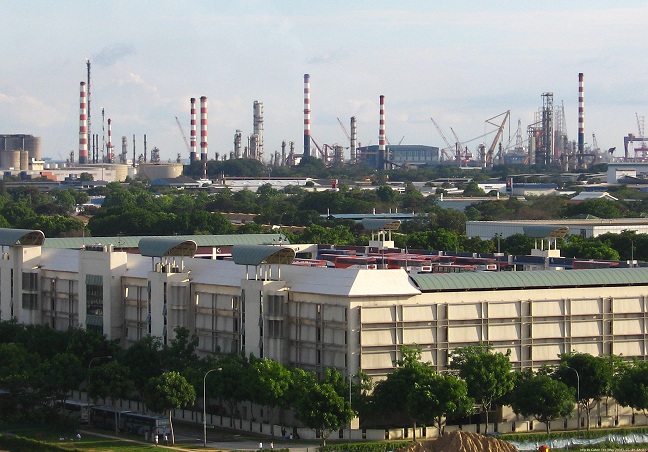 In an effort to manage the demand for properties, the Singapore government went to great lengths starting in 2009 to curb the real estate market's growth, fearing too-faster growth may cause issues in the long term. This is what they called cooling measures.
Given the current market climate in Cambodia as of 2016, this Singaporean story offers various points worthy of reflection by local market stakeholders and policy makers. 
During this time, policies like the Total Debt Servicing Ratio (TDSR), Additional Buyer's Stamp Duty (ABSD), and Seller's Stamp Duty (SSD) were implemented to keep property prices at bay. And while this was presented as an opportunity for homeowners and buyers, developers and investors took a great hit when house prices started to plunge. Bloomberg says that this property curb initiative dragged house prices down by almost a tenth.
But is that enough to encourage the authorities to backpedal and ease some curbs in Singapore now?
For the People: 
The TDSR framework has assisted and relieved homeowners throughout the years, but everyone took a deep breath as the Monetary Authority of Singapore (MAS) announced last week that it had fine-tuned the rules of the TDSR refinancing. The Managing Director of Singapore's Central Bank, Ravi Menon, clarifies that this is not meant to make a demand for housing loans. Instead, the goal of the MAS is to ease the debt burden of homeowners.
He explains, "This doesn't represent an easing at all. If you look for a prop up to the market, this is not going to help as it doesn't apply to new loans. This is to improve financial prudence without creating new demand for housing loans. We won't ease anytime soon."
Proper Pacing:
In March this year, Singaporean Finance Minister Heng Swee Keat said that easing the curbs might be premature.
But Executive Chairman of City Developments Ltd., Mr. Kwek Leng Beng, says "I think they will do something this year, that's my speculation, as there are a lot of mid- and low-end homes coming up. I suspect it will be the abolishing of the buyer's stamp duties."
And while this has stirred negative reactions from investors who wish to enter the market, some still believe that there is a potential to accommodate both ends.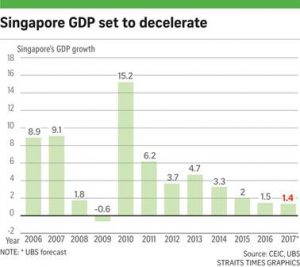 The Real Estate Developers Association of Singapore President, Augustine Tan, calls for a reform and re-evaluation as he explains that the government still needs to tweak its cooling measures to avoid crashing and burning. If not, Trading Economics projects a gradual decrease of new home sales from 1,091 during the 2nd quarter of 2016 to only 400 in 2020.
Temperatures rise and they also fall. And as climates begin to change, we are yet to see what the next season will hold for Singapore.
Looking Outside of Singapore:
Since the implementation of these policies, developers and investors have taken a keen interest in surrounding countries such as Cambodia where yields are much higher – a value of 5.33 percent compared to Singapore's 2.54 percent, according to Global Property Guide. And although there is increasingly stricter enforcement of existing laws such as taxation, the market climate in Cambodia still huge freedom for investors compared to more developed markets.
Some classic examples of this are the Oxley Holdings Group and the HLH Group, both Singaporean based companies that have entered the Cambodian real estate and development market in force over the last half-decade.
Yet, not only developers are pointing their capital towards Cambodia; individual property investors are increasing purchasing investment properties in the Kingdom as a means to escape the low-rewards of the Singaporean domestic investment market.
While there is some potential for an oversupply in the Cambodian foreign investment properties market in coming years as developers flock to capitalise on the property boom; still, with the correct guidance, the market appears robust in the longer term and still highly competitive against the cooling Singaporean property market climate given the continued regulation.
Ross Wheble, Knight Frank's country manager, says "the Cambodian economy has recorded impressive growth over the past decade and, with the implementation of prudent macroeconomic policies, this is forecast to continue over the coming years."
Learn more about the state of the Cambodian market from a regional perspective with CBRE Vietnam  and CBRE Cambodia managing director, Marc Townsend