SEN SOK, PHNOM PENH - Over 100 of Cambodia's biggest brands, developers, agencies, banks, and insurance companies recently gathered for the country's biggest property show of the year: The Real Estate EXPO 2022 held at the Premier Centre Sen Sok last July 2 to 3.
This year's EXPO 2022, continues that success with over $30 Million dollars worth of property sold over a weekend of showcases, exclusive deals, new launches and exciting prizes; confirming a healthy demand for property from within Cambodia and beyond.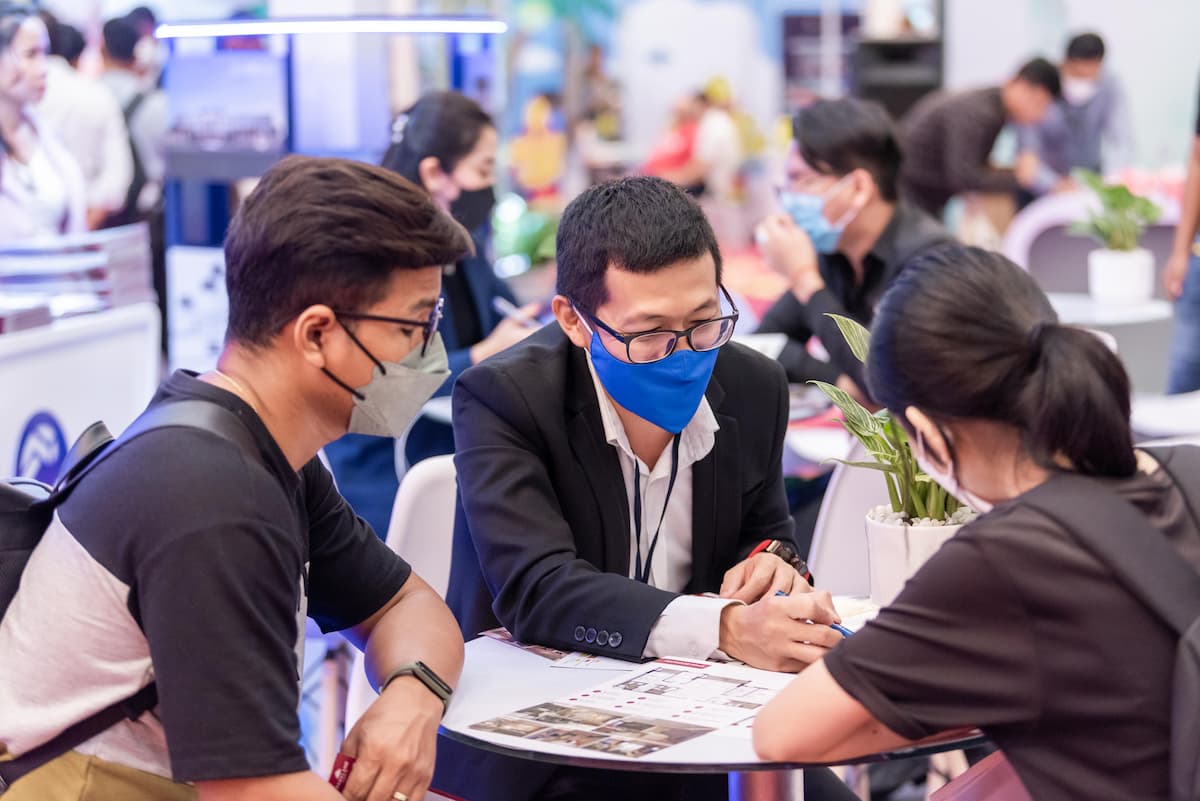 Property seekers and real estate developers had the opportunity to directly talk to each other in Cambodia's biggest property show: EXPO 2022. Supplied.
"We knew that after not being able to deliver an event like this for over two years that it would be popular and well attended, however we were quite surprised by the number of deals being generated on the spot during the event. And while $30 Million in sales is already a huge success, there will also be hundreds of sales generated in the weeks post the event" said Tom O'Sullivan, CEO of Realestate.com.kh.

"I think this speaks to the quality of projects in the market as well as the confidence from local and international buyers now that we are post Covid. Of course this is not possible without the support of the best quality projects, agencies, banks and brands that continue to support Realestate.com.kh and its events." he added.
Organized by Realestate.com.kh, the biggest real estate online classifieds portal in Cambodia, the EXPO series has been a staple of the country's property sector gathering major brands all in one place for the benefit of Khmer home seekers and foreign property investors.
The Real Estate EXPO 2022 received invaluable support from the Real Estate and Pawnshop Regulator of Cambodia, The Khmer Times, The CVEA, Chambers of Commerce as well as other key partners in the private sector that contributed greatly to its success including; Ezecom, Legend Cinema, LM Car, Nham24, Provida Spring Water and more.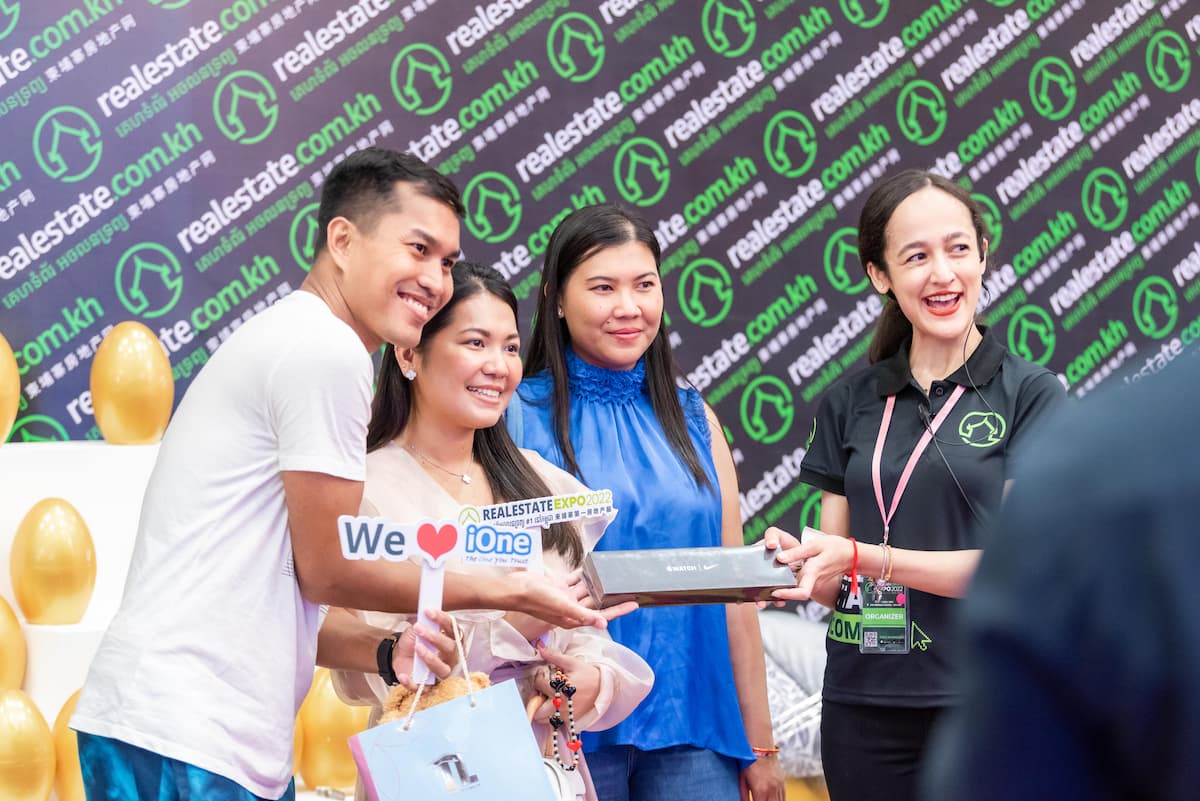 A fun day out for the family. Cambodia's most popular brands gave away prizes and other freebies to EXPO 2022 attendees. Supplied.
Adding excitement to the already eventful expo were the buyer and lucky door prizes given away during the 2-day expo. Prizes ranged from jewelry, cinema vouchers, home appliances, gadgets to premium services from EXPO 2022's commercial sponsors.
The EXPO 2022's big names, discounts, and prizes attracted big numbers as over 12,000 people flocked to the event over 2 days, all getting the chance to directly talk to developers and get much needed advice and assistance in purchasing their dream homes and property investments.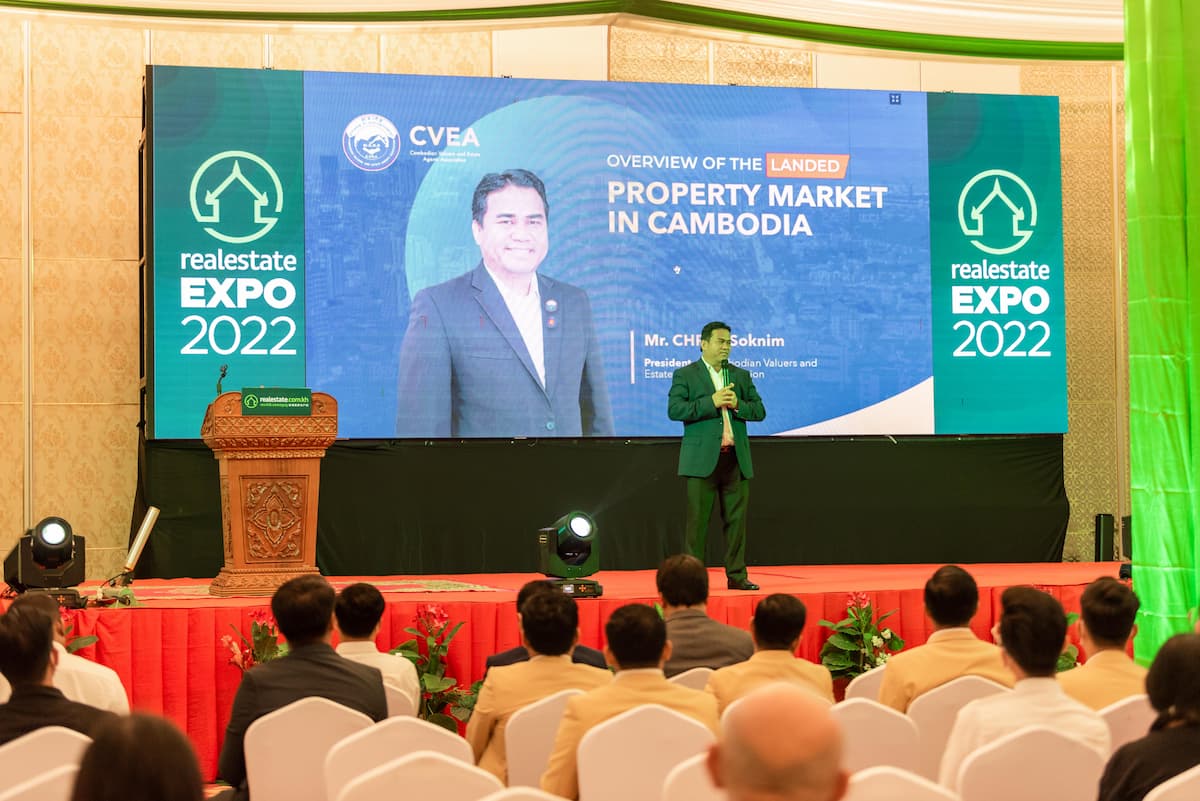 Real estate experts shared valuable insights on the Cambodian property market during the EXPO 2022. Supplied.
Some of the country's leading experts, from various industries such as real estate & construction, banking & finance, insurance and many other ancillary sectors held exclusive and free seminars for attendees covering various topics on Cambodian real estate; from general buying tips to long-term outlooks especially within the context of a post-pandemic market.
The EXPO 2022's $30Million+  in sales showed a resilient Cambodian market with teeming interest to buy homes and invest in properties. As of writing, Realestate.com.kh continues to receive inquiries from would-be buyers of on-going offers from EXPO 2022 Exhibitors.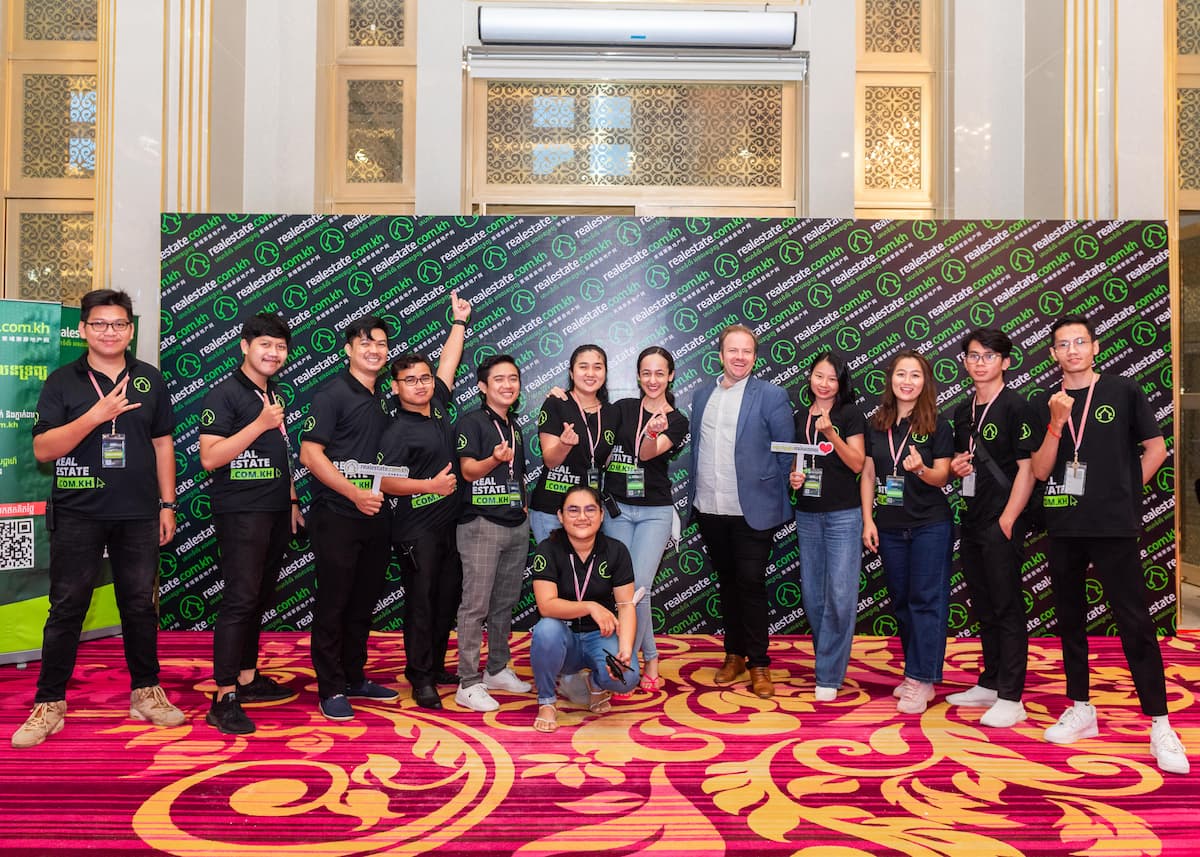 A SUCCESSFUL EVENT. The Realestate.com.kh team thanks all attendees, exhibitors, and sponsors for making the Real Estate EXPO 2022 a fun day out for everyone! Supplied.
The Realestate.com.kh EXPO continues to set a new benchmark for Cambodia's offline events and unveiled a market simply waiting for the right guidance and opportunities in the Kingdom's real estate market.