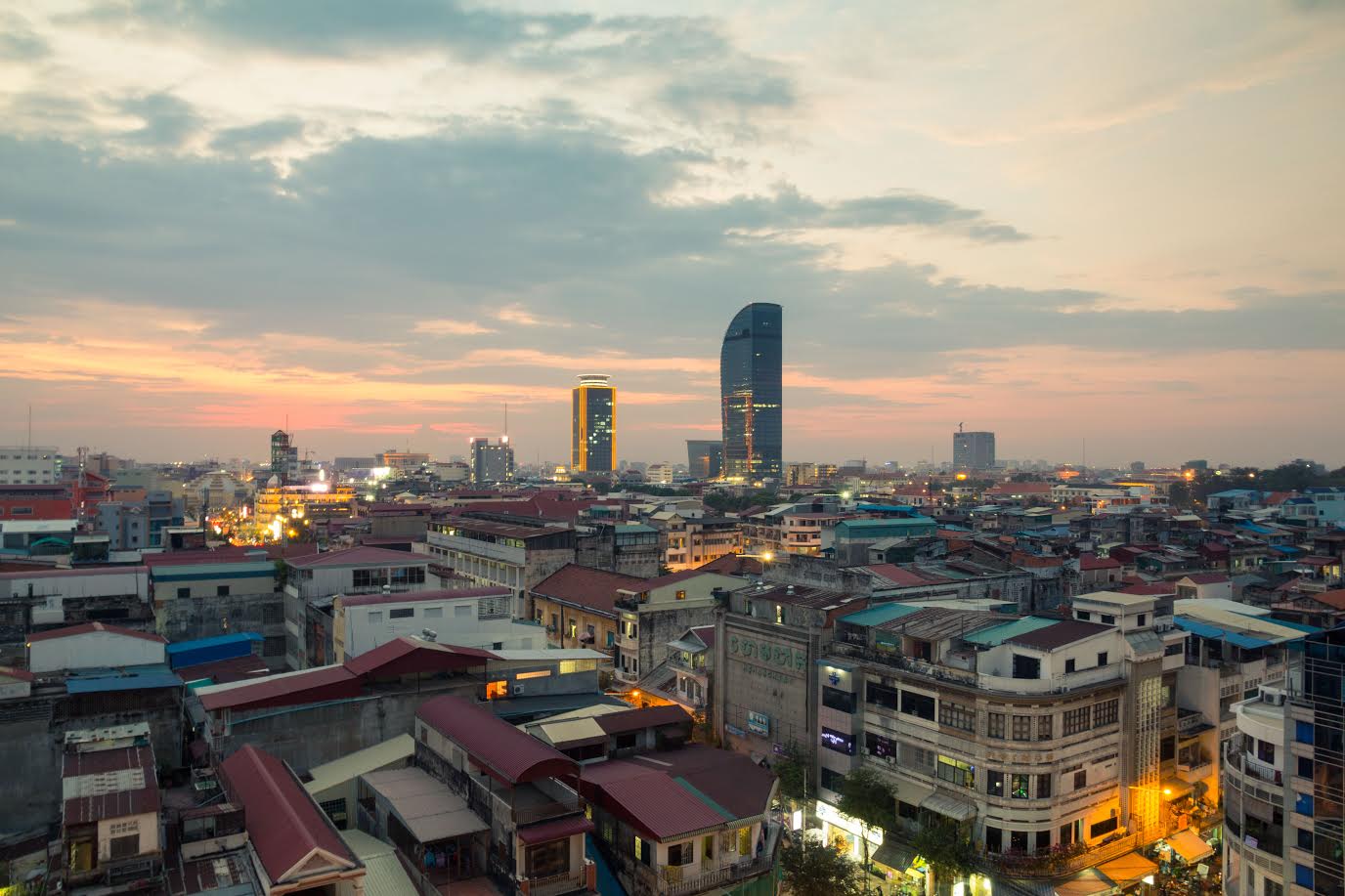 Cambodia's reopening is a boon many in the Kingdom have been waiting for. Supplied.
Cambodia's relentless efforts in fighting its COVID-19 situation have been a tough 2 years with over 100,000 infected and around 2,500 deaths. But as vaccines continue to be administered, daily infection rates on the decline, and overall adjustments made by individual Cambodians, the Royal Government is now examining a full reopening.
The announcement came from Prime Minister Hun Sen during the Council of Ministers meeting last Oct 8. The Prime Minister observed that COVID-19 cases remain stable with fewer than 20 deaths recorded per day.
"If the situation remains stable in the next 10 to 15 days, and if we can maintain transmission and death rates as we do currently, it may be time to reopen the economy all sectors, but only through the new normal following the 3 dos and 3 don'ts," he said.
Cambodia's reopening has been the subject of discussion for many in Phnom Penh's business circles. In August 2021, the Mekong Strategic Partners (MSP), an investment and advisory firm based in Cambodia with operations across the Greater Mekong region, published a report showing Cambodia leading most of its ASEAN neighbours in vaccination rates.
As of the 4th week of September, Cambodia has vaccinated around 82% of its population, according to a report by the National Ad-hoc Commission for COVID-19 Vaccination.
The path to herd immunity is slowly but surely coming to reality. In late September, Prime Minister Hun Sen shared that the government has taken steps for Cambodia to safely reopen as a tourist destination for vaccinated tourists - with a target for international travel to reopen by Q4 2021.
While tourism and hospitality sectors will be the direct beneficiaries of a reopened Cambodian economy, many in the real estate market will also be celebrating.
Realestate.com.kh, the leading real estate classifieds portal in Cambodia, notes much of the slowdown in market activity has been due to restrictions and fears surrounding COVID-19. Prior to the pandemic, much of the property market has been fueled by the influx of foreign investors looking to secure property in the Kingdom's real estate.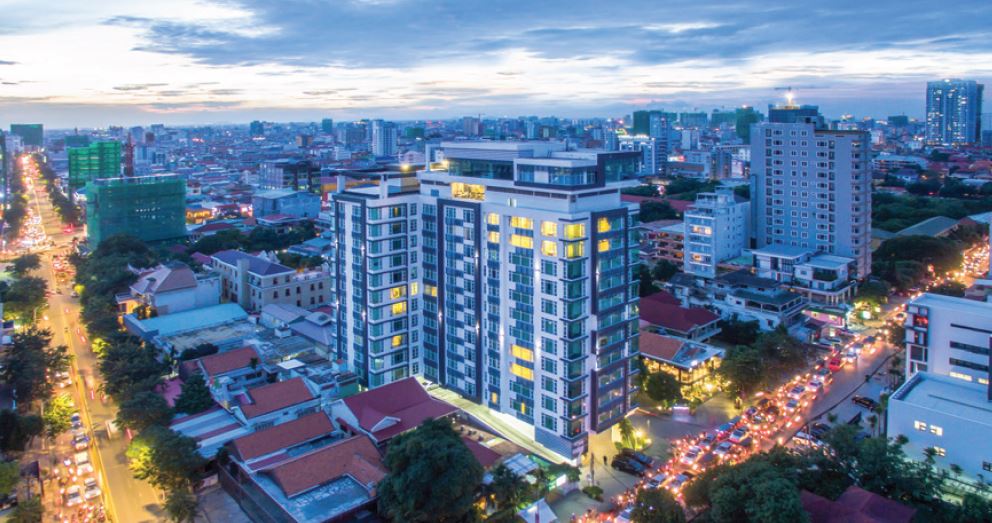 Silvertown Metropolitan is a popular choice among expatriate renters in BKK1. Learn more about Silvertown Metropolitan here.
High-end properties located in central districts like Daun Penh, BKK1, 7 Makara, Koh Pich, Chamkarmon, and Toul Kork were the choice of many property investors. Developments in these areas saw a significant decrease in sales activity as travel restrictions came into place, and foreign buyers were unable to visit projects they're interested in.
The rental market also suffered greatly as it has closer ties to the tourism sector, especially in Phnom Penh and Siem Reap. The onset of COVID-19 slashed tourist arrivals by as much as 90% as of June 2021, according to a report by the Ministry of Tourism.
The rental pool in major cities further dwindled as expatriates flew back to their home countries while those who stayed largely moved to lower-cost accommodations.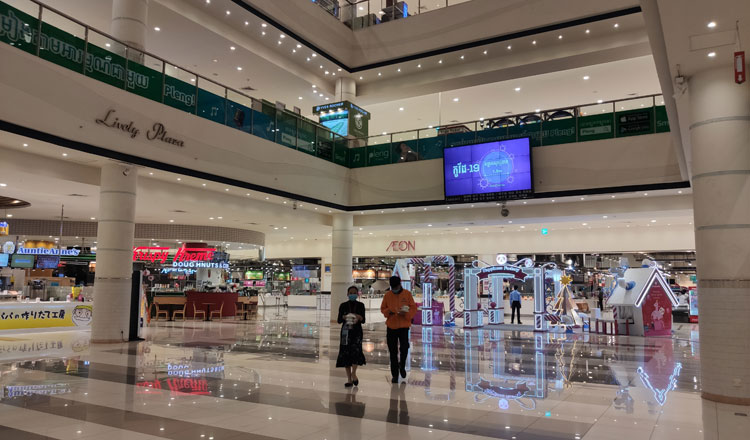 AEON Mall 1, frequented by residents on the weekends, saw significant decline in foot traffic after the Nov-28 incident back in 2020. Photo by Khmer Times.
Commercial properties like community/shopping malls have similarly been enduring the effects of the pandemic. In a report earlier this year by The Mall Company, almost 60% of retailers that closed in 2020 were in the Food & Beverage business, primarily due to the lack of foot traffic. Realestate.com.kh similarly covered the closures with some F&B operators heavily relying on food delivery services to simply break even.
The reopening of the larger Cambodian economy, especially to tourists is a boon many have been waiting for. Reducing restrictions and allowing more travelers to come in with tourists filling in the many rentals in Siem Reap and Phnom Penh, and property investors finally being able to physically visit properties they're looking into.
With the Kingdom on the verge of reopening, confidence in being able to go outside once again is expected to reintroduce a sense of confidence back into the economy, albeit one that follows a new normal.
Article by: