---
Realestate.com.kh would like to present another of our featured agencies - Rooftop Real Estate Cambodia.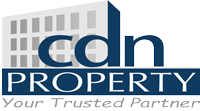 Check out CDN Property listings for rent and for sale on realestate.com.kh today
Established in 2010, CDN Property 's philosophy of exemplary customer service is based upon the mutual trust and respect of our clients. CDN Property guide each client with our extensive knowledge of Cambodia's real estate market, and CDN Property provides all services to help, educate and inform buyers and sellers for free.
CDN Property consultant real estate services include; assisting clients to sell, purchase, lease, and manager their real estate assets. Through CDN Property 's extensive alliance real estate network, they can also provide strategic planning and research, portfolio analysis, and site selection  and space location assistance. If you are looking for an experienced Realtor and current listings, CDN Property and its team of real estate professionals are focused on helping clients, old and new, buy and sell real estate that best suits their needs. [caption id="attachment_78805" align="alignleft" width="430"]
Socheath Yim, Director of CDN Property[/caption] Focusing greatly on recovery, Cambodia's economy has been increasing rapidly over the last five years. Tourism has been a great help as it contributed millions of dollars for the country's national budget. While the international image of the country has not been fully reverted yet, investors who are aware of the nation's efforts to recover are now pouring in money into it. Cambodia real estate is one area where the country is counting on to jump start their growth. The government is offering incentives and safety measures for future investors who are interested to invest on Cambodia real estate. One very radical move being considered by the government is to lift its rule of not allowing foreigners to own real estate property in the country. Although opening up to the foreign real estate investors is a risky attempt to salvage the country's economy, the nobility of the purpose is something that is noteworthy. CDN Property advise clients on the acquisition and disposal of a wide range of investment land and property opportunities, throughout the key locations in Cambodia. CDN Property Management team provides a wide range of services to owners, occupiers and investors for all types of property in Phnom Penh. The CDN Property team provides property management services for offices, condominiums, apartments, housing estates and villa. The main aim of our property management is to organize and to realize successfully all the necessary operations concerning real estate.
Check out CDN Property listings for rent and for sale on realestate.com.kh today