2018 will see Ta Khmao city transformed into a real estate development hub thanks to the construction of the first large-scale residential and commercial development project called Center City Ta Khmao.
Located just south of Phnom Penh along the Tonle Bassac riverfront, the Center City Ta Khmao complex is to be built on a 15,463 square metre plot with 10,668 square metres of beautiful landscaped surroundings and will feature a range of luxury freehold-based property units. Two 27-storey condominium towers totalling 484 units will be surrounded by 60 commercial shophouses, 8 commercial buildings, a 2-storey shopping mall, and 3-storey car park. One floor of the building will be dedicated to leisure amenities including a health and fitness centre, swimming pools, jogging paths and a children's playground.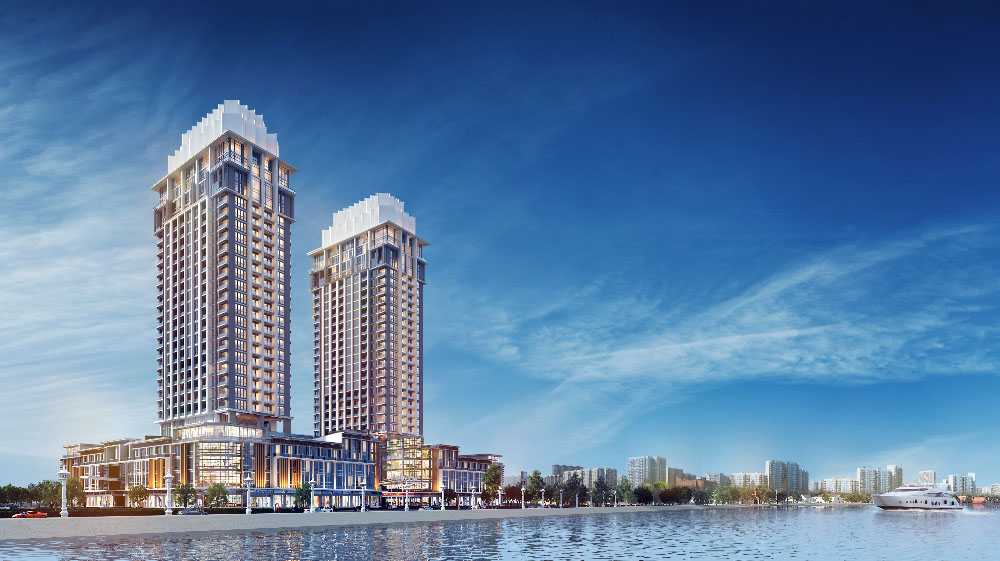 The complex is being developed by Tang Kung Group under the brand The River Premium Developments via a joint venture between local conglomerate Tang Kung Group and a Malaysian investor also owner of Australia-based Riverside Group.
Tang Kung Group has almost 20 years of experience in the real estate industry. 
Thanks to the extensive background of the developer, The River Premium Developments prides itself on premium quality mixed-use developments, incorporating residential, commercial and leisure amenities. To ensure premium quality, it integrates modern design and architecture into all of its prime location projects to cater to the Cambodian market. First-class quality is key to the culture and commitment of the company and is guaranteed by using only branded construction materials to maintain international standards.
"Situated in the heart of Ta Khmao overlooking the grand Tonle Bassac, Center City Ta Khmao will be the finest in world-class
living," said Okhna Tang Kung, Chairman/CEO of The River. He added that Center City differentiates itself from other developments by being located, "In a tranquil and picturesque setting in front of the majestic Tonle Bassac and offering unparalleled convenience. It offers customers the choice of owning spacious shophouses perfect for any business, thanks to its proximity to premium condominium units and a luxurious shopping mall that offers world-class amenities within the same complex." The target market for the developer is both local and foreign high-end buyers. According to Okhna Tang Kung, his firm has a different strategic view on the future property hub, saying that Ta Khmao will be the next landmark in the kingdom.
"As predicted by Cambodia's most-celebrated architect and urban planner, H.E. Vann Molyvann, Phnom Penh city will continue to grow toward Ta Khmao as this area is highly flood resistant, and will remain so for the future. The developer behind Center City Ta Khmao thus views Ta Khmao as the most sustainable region for residential development, with H.E. Vann Molyvann's expert understanding in mind," he stressed.
Construction on the development kicked off last year and will ensue in 3 phases. Phase 1 will be the shophouses and is now in the pre-selling stage. Unit prices for the mall and all condominium units are expected to be revealed during phase 2 and 3 in the coming months.