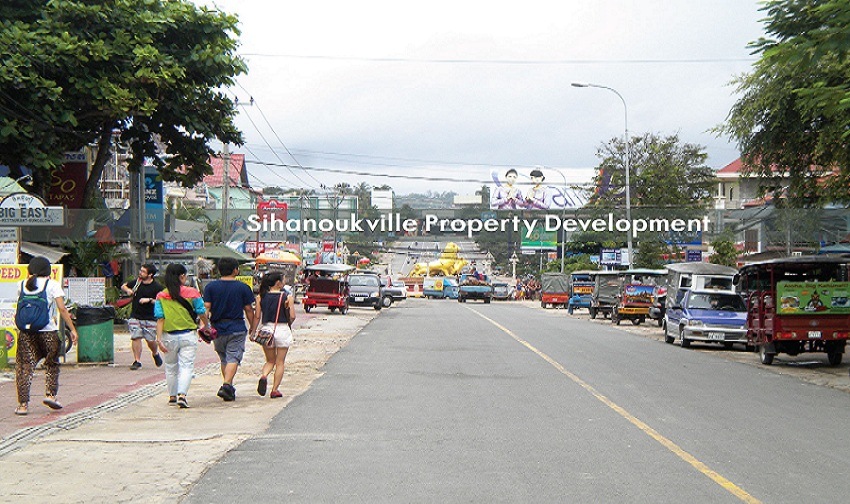 The positive relationship between China and Cambodia continues to strengthen, which is resulting in increased opportunities for Chinese investment into the Kingdom's real estate market. Cambodia's potential for development has been recognized, due to its under-urbanization compared to other counterparts in the ASEAN region. As a result of these factors, China invests a large amount of capital in this sector every year, particularly in Sihanoukville, where Chinese investors are seeking market dominance.
Mr. Norn Thim, Sale and Leasing Manager of Sihanoukville Property, elaborated on the reasons for this dominance by stating that "currently, Chinese investors are dominating the real estate market in Sihanoukville with the goal of turning the province into 'China Town' in the future".
Sihanoukville has previously been known as a hub for European investors- which accounted for 75 percent of the province's total investment. However, with the recent influx of Chinese investment, this is rapidly changing with the Chinese now holding 65 percent of the total. Casino's, condominiums and hotel complexes are the major focus of Chinese investors.
As a result of improved infrastructure and the growing economic and tourism potential of Sihanoukville, major Chinese projects such as Blue Bay and The Seagate Suite have chosen this beautiful, coastal province to host their developments.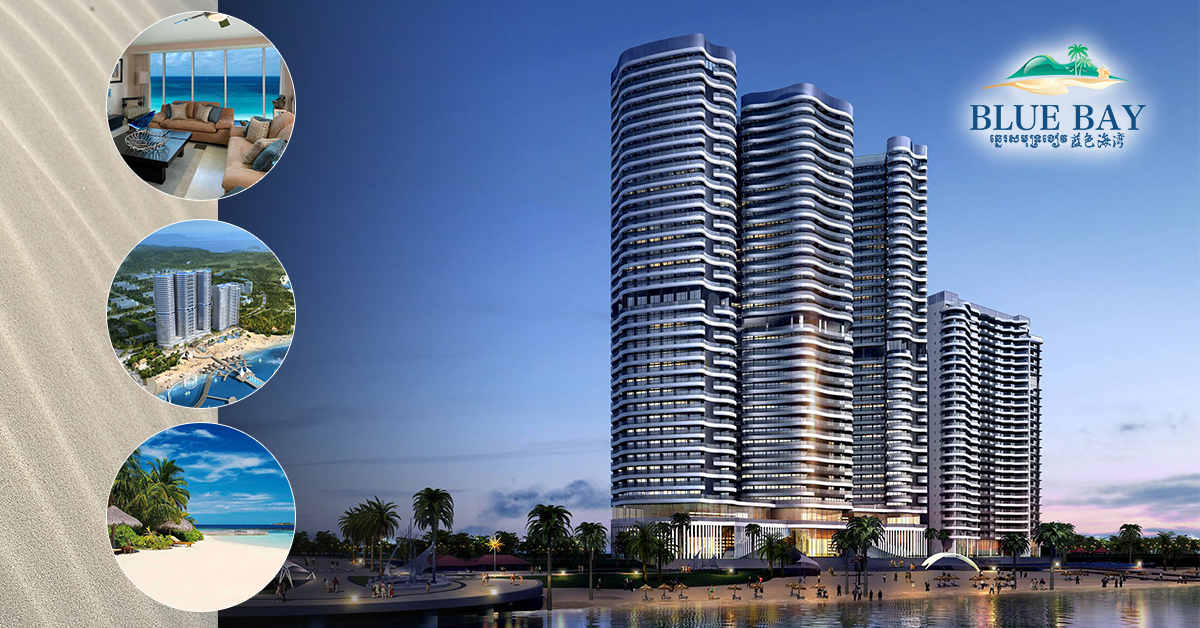 Based in the prime location of Victory Beach, and covering the land area of 4,126 square meters,  The Seagate Suite is the first of its kind, as the tallest mixed use development project in Sihanoukville. Launched in June 2017, The Seagate Suite's 45 storeys' are planned to be completed by December 2020.
Mr. Eam Eab, the Project Manager of The Seagate Suite, describes Sihanoukville as the "precious pearl of Cambodia, that most investors want to be a part of". Mr. Eam believes this province is not just a prime destination for tourism, but also provides lucrative opportunities for businesses to be based.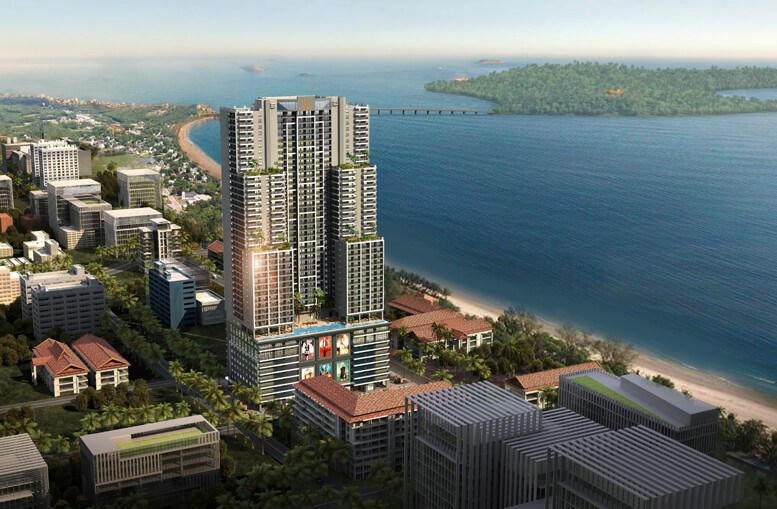 Mr Eam adds that  "After Phnom Penh, we envision that Sihanoukville will be the second biggest city in terms of having strong tourism, commercial and infrastructure sectors"' He believes that because of the prospective development there will be a high demand for residential units in the province, as staying long term in a hotel is financially unsustainable compared to the price of renting a room in a condo.
Meanwhile, another key project in the province, Blue Bay, is being developed by Chinese developer Shu Jian Tian Yu Development Co., Ltd. With a 200 million USD investment from the developer in 2016, the luxury condominium project is expected to be completed for its buyers and residents by December 2019.
Ms.Chen Li, Sales Manager of Blue Bay also agrees that Sihanoukville is a prime investment location, but attributes a lot of this to Cambodia's development as a whole. Ms Chen believes that "Cambodia's political stability, average current annual GDP growth of 7 percent, and the development of  "'One Belt, One Road'' encouraged Blue Bay to invest in Sihanoukville" Her vision is that Sihanoukville will become at the international forefront as a tourist city, in the very near future.
However, one effect of the influx of Chinese investment in Sihanoukville's real estate sector is that land price in the province is soaring. The price of land near coastal areas such as Otres Beach has soared up to $1,100 USD per square meter, from being initially priced around the  $700 USD mark. Rental properties have also seen an overwhelming price increase with apartment prices double what they were a few years ago. As a result, many local and European investors have considered moving to areas in Cambodia which have more affordable land prices, such as Kampot.
Mr. Norn Thim, Sale and Leasing Manager of Sihanoukville Property has expressed some concerns about the influx of Chinese investment in Sihanoukville.  Mr. Norn is worried that in the future there may only be Chinese investors controlling the whole real estate sector in Sihanoukville, which would monopolize the market. The result of this would be that land and rental prices will continue to climb, which may deter local Cambodians from visiting Sihanoukville during special occasions, such as; Khmer New Year, Water Festival and Pchum Ben.
Mr. Norn is also worried about local small businesses such as Tuk Tuk drivers or restaurant owners suffering as the Chinese will no longer use these existing local services once they have their own. This is a major contrast to the European's that happily use the services provided by Cambodians.