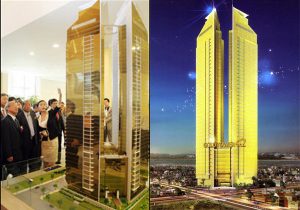 Everyone loves a good mystery, but not all of them turn out to have the answers we are hoping for. Some of them develop into even deeper plots.
Such is the case with Yon Woo Cambodia Co. Ltd. as they are once again called for a meeting with the Ministry of Land Management, Urban Planning and Construction (MLMUPC) regarding the seemingly suspicious construction start dates for what was supposed to be Cambodia's tallest Building, Gold Tower 42.
Construction on Gold Tower 42 started in 2008 and came to a halt in 2009. It was a series of starts and stops in the years that succeeded. Last we heard was that the developer was supposed to recommence construction last February 2016, but that too was put on hold for an unknown reason.
Will the mystery finally be solved after this meeting? Only time will tell.