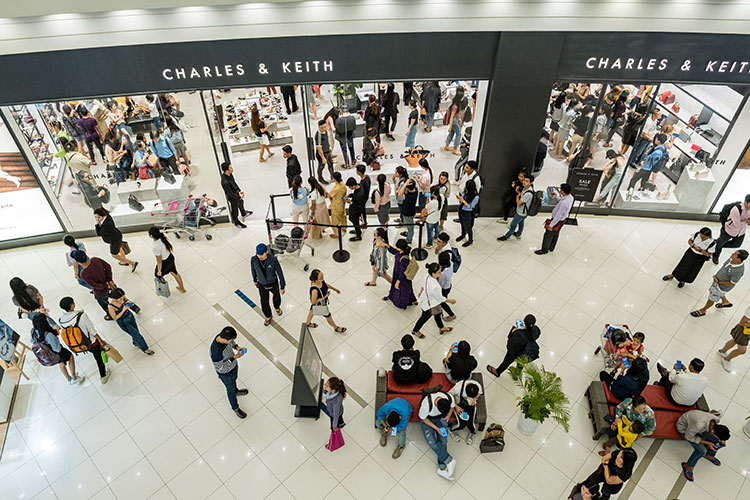 Phnom Penh consumers will be treated to a litany of new shopping destinations come 2021-2023. Photo by Khmer Times.
The Kingdom's shopping scene hit another speed bump as the country grapples with a renewed series of COVID-19 cases. While the year 2020 has dampened an otherwise lively shopping sector, the next few years (2021-2023) should give Cambodian consumers a lot to look forward to.
The Mall Company, a retail specialist in Cambodia, recently released a report providing insight and analysis into the current and future retail landscape in Meanchey and Chbar Ampov. You can check this guide on shopping malls in Phnom Penh for currently operating malls.
Upcoming shopping hotspots: Meanchey and Chbar Ampov
Retail property owners, entrepreneurs, and keen shoppers would be aware that Phnom Penh's shopping landscape will be seeing a major uplift soon enough. According to a report by The Mall Company, the Chip Mong MegaMall, AEON Mall 3, PH Diamond Mall, and PH Eco Mall are the largest projects rising in Meanchey and Chbar Ampov - expected from Q4 2021 to 2023.
While shopping malls are certainly exciting, community malls such as Boueng Snor Food Village and WB Arena are part of the mix, adding variety to Phnom Penh's outdoor dining and retail scene.
Meanchey, the south's modern shopping district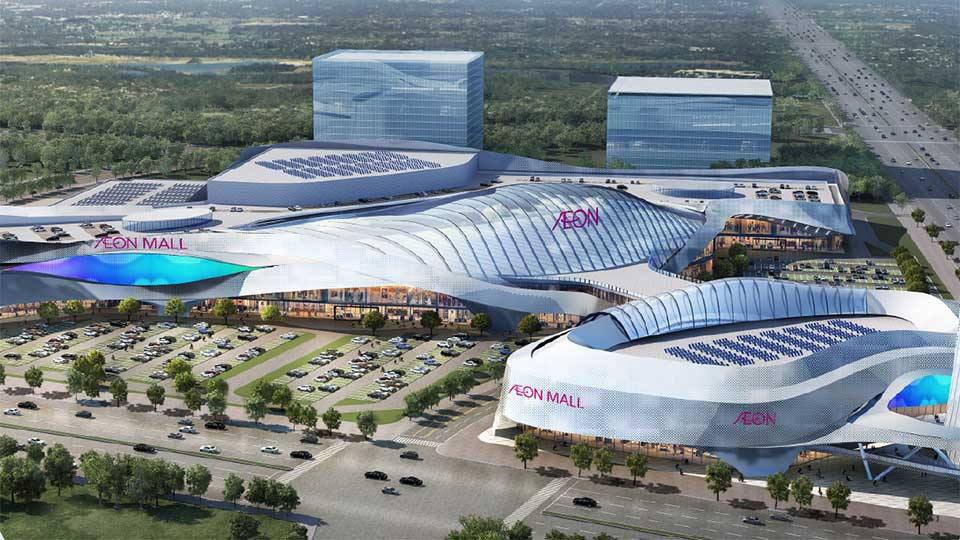 AEON Mall 3 is the elephant in the room when it comes to big upcoming malls in Phnom Penh. Image courtesy of Cambodia Properties.
Khan Meanchey is an expansive area south/southwest of Phnom Penh measuring 43.8km square km in the capital's southeast. This makes Meanchey one of the largest districts being home to almost 300,000 residents, also making it one of the most populated in Phnom Penh.
According to The Mall Company report, Meanchey's currently operational modern retail space is measured at 6,683 sqm or only 2% of the total modern retail supply. As of December 2020, a total of 174,578 sqm of modern retail supply is under development in the district. The report suggests that should all modern retail projects complete as expected, Meanchey's contribution to the total modern retail supply in Phnom Penh will swell to 18% by 2025.
The urban areas of Khan Meanchey, especially along main roads, reveals a gap in the market for well-positioned, modern community malls. This presents an opportunity to capitalize on the convenience offered by modern community mall formats, made more attractive by easy access for the large demographic.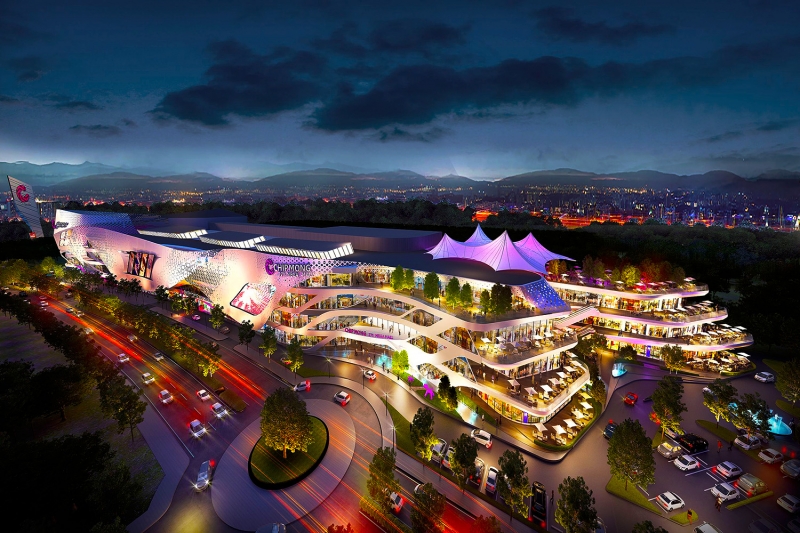 Image render of the upcoming Chip Mong 271 Megamall. Image courtesy of Chip Mong Group.
The report suggests that the large scale retail developments within Boueng Tumpun and Chak Angre will drive further residential and population growth in the district. But with COVID-19 currently dampening demand, supply may outstrip demand resulting in a tenant-led market creating an opportunity for retail occupiers to negotiate favorable lease conditions.
"For mall developers, flexible leasing strategies are required as well as creative trade zone use, clearly identifiable mall concepts, and looking beyond Cambodia to attract new brands with particular attention to attracting key anchor tenants," noted Simon Griffiths, Managing Director of The Mall Company.
Despite the current struggles of the retail market, The Mall Company's report cites Sen Sok's boom as an example of the growth a district may see following a massive commercial project (such as AEON Mall 2). With AEON Mall 3 right around the corner, Meanchey's property market will likely have its own development boom.
Chbar Ampov, a satellite shopping city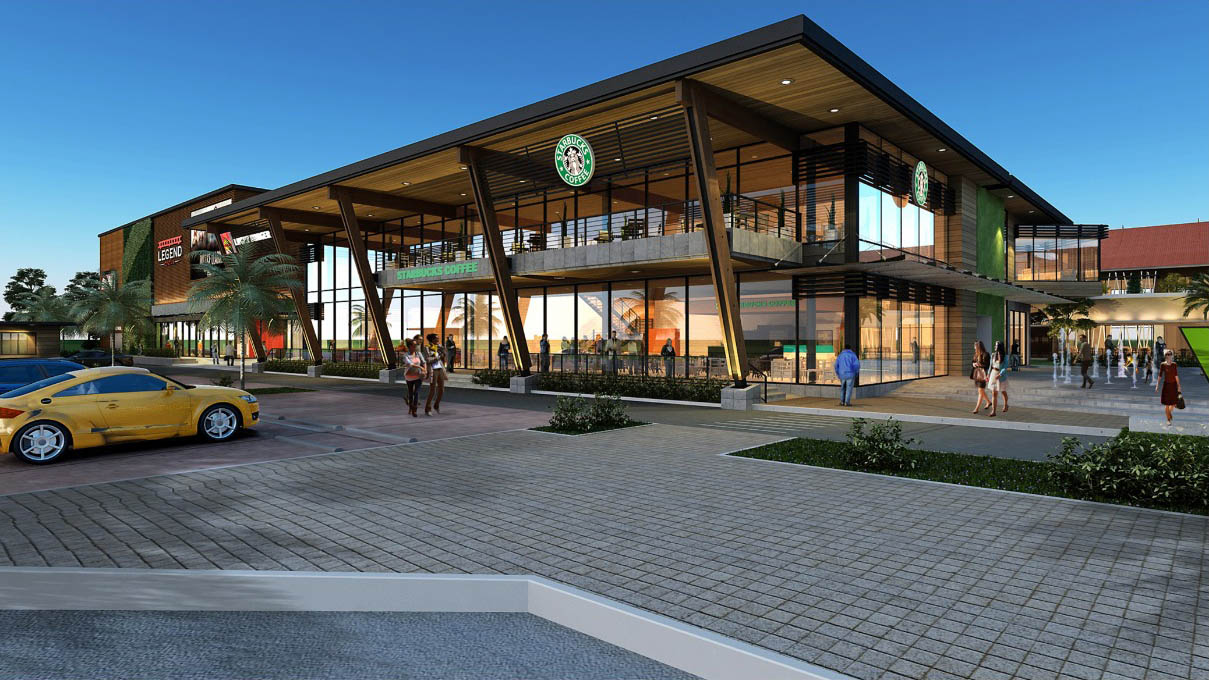 Image render of the upcoming Boeung Snor Food Village in Chbar Ampov. Photo courtesy of The Mall Company.
Chbar Ampov is a fast-developing district in the southeast of Phnom Penh. Though the district is known for its natural beauty, the area is filled with major modern developments in its pipeline. Both local and international developers are taking advantage of the pristine environment through modern technology and recognition of its future market potential.
According to the Mall Company report, Chbar Ampov's currently operational retail space is measured at 8,122 sqm or only 2% of the city's total modern retail supply. As of December 2020, the district has 63,723 sqm of modern retail supply in development. The district's contribution to the total modern retail supply in Phnom Penh will increase to 6% by 2025, provided projects are completed as scheduled.
Modern retail supply in Chbar Ampov as of today heavily focuses on food & beverage and convenience with over 85% of supply dedicated to these uses, according to the Mall Company's report. This provides an opportunity and a gap in the market for main-stream fashion, services, and entertainment to enter the location and capitalize on the strength of the demographic.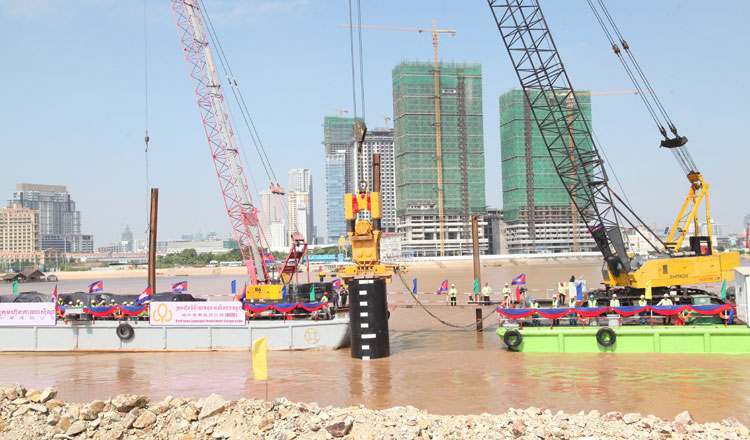 Koh Norea in Chbar Ampov will soon directly be connected to Koh Pich. Photo by KT/ Khem Sovannara.
The Nirouth subdistrict of Chbar Ampov will also become a highlight of the district given it is the site of the upcoming Koh Norea Island City developed by the Overseas Cambodian Investment Corporation (OCIC). Nirouth is also where the bridge connecting Koh Pich and Chbar Ampov will be located, adding another bridge to access the district.

Article by: