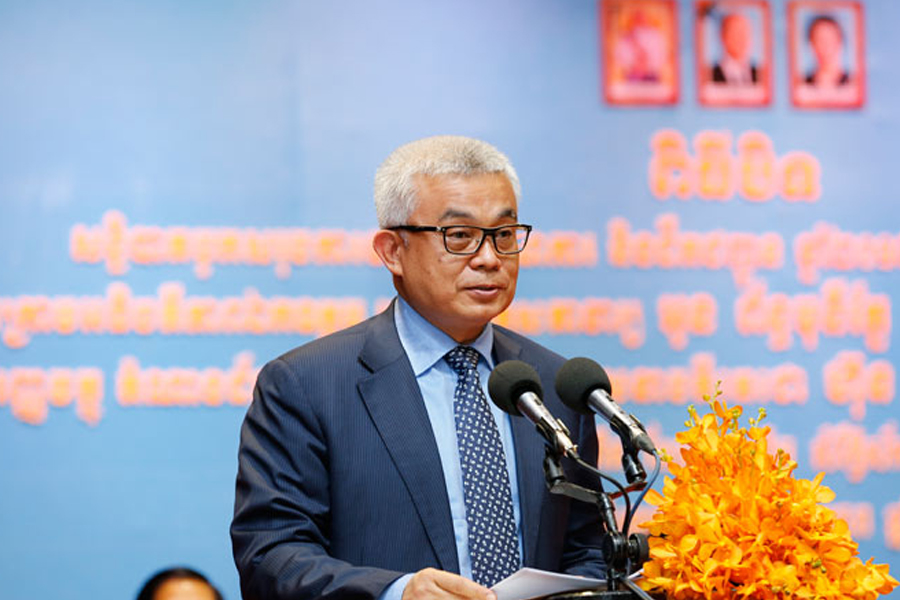 (Dr. Aun Pornmoniroth, Minister of the Ministry of Economy and Finance / Khmer Times)
The Ministry of Economy & Finance (MEF) issued new building license regulations which amend and extend current laws relating to housing developer licenses, according to DFDL, a Cambodia-based law firm with expertise on real estate & construction.
Prakas No. 089 distinguishes between three different types of licenses or permits depending on the activity performed by the real estate developer:
Residential development business license/permits;
Co-owned building development business license/permits
Land parcel development business license/permits.
According to DFDL, Prakas No. 089 expressly provides that these three activities are subject to obtaining a license or permit if the real estate developer performs a business activity for the purpose of a sale or long term lease. However, the prakas refers only to perpetual leases (i.e. a lease with a duration of between 15 and 50 years).
The new regulations come after the approval of a new construction law in 2019. The much-awaited law seeks to lay the foundations to meet the rapidly growing construction sector within Cambodia. The law is also expected to reduce, if not outright prevent, the building collapses that occurred in Kep and Sihanoukville.
The MEF released a statement warning on-going projects that have not obtained the proper build license will face immediate legal actions. The warning extended to companies/individuals advertising unlicensed projects, especially on social media.
"We have monitored property projects that include housing, condominiums and land plot projects. They are often advertised on social media such as on Facebook and some of these projects did not have a licence issued from the Ministry of Economy and Finance." the MEF said in a statement, according to a report from the Khmer Times.
The MEF also appealed to property buyers to properly discern and give due diligence to projects they're interested in.
Realestate.com.kh published a brief guide on buying strata-titled properties in the Kingdom of Cambodia which includes careful due diligence buyers can exercise to ensure the property they're purchasing is licensed.
Stay up-to-date on the real estate industry in Cambodia and get real-time updates on real estate news as they happen. Download the Realestate.com.kh App now!

Article by: