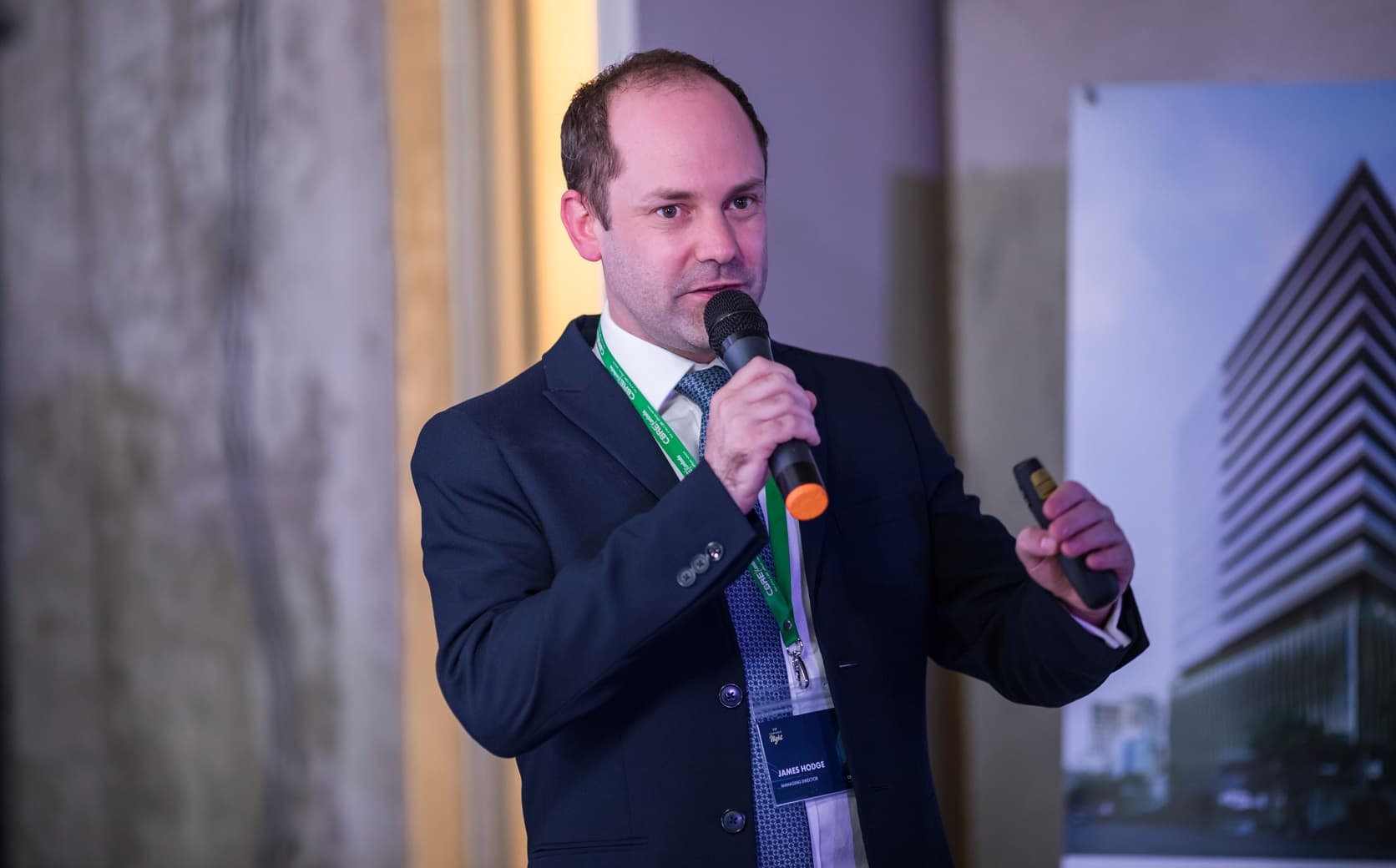 CBRE Cambodia Managing Director James Hodge sat down with Realestate.com.kh and walked us through how he got started, CBRE's history, and the mix of opportunities and challenges facing the Kingdom's property sector.
They say it takes a village to raise a child, but what if you are raising something bigger?
Cambodia's property market has been a rising star in South East Asia's real estate investment circles. It has come a long way from not having any kind of property ownership to a flurry of projects being announced and opened every year. And its fast-paced growth is largely thanks to the mix of skill sets in Cambodia that built up its property market into what it is today.
"A broad background and understanding of marketing, law, sales, and negotiation, are needed to deliver results for clients," said James Hodge, CBRE Cambodia's new Managing Director. "It's this mix of skill sets and constant need to adapt that has kept me fascinated and motivated about real estate".
James first found interest in real estate when he was 15 years old. His interest in the industry was nurtured by relatives who worked in real estate giving him an insight into how things worked early on. He eventually went to study commercial real estate development and investment at the University of Reading in pursuit of a career in the industry, particularly with commercial properties.
In 2016, after 7 years of working in a commercial real estate company in the United Kingdom, James saw the opportunity in a new frontier market in South East Asia.
"Believe it or not, I had no market in between the UK and Cambodia," James recalls of his move from one side of the world to the other. "I saw the potential with CBRE Cambodia and I jumped at the opportunity to lead its Research, Consulting, and Valuation services team. It set me up really well, giving me a good grounding in the dynamics of the Cambodian market"
CBRE Cambodia has been the foremost property consultancy firm in the Kingdom's real estate development for over a decade. Since its establishment in 2008, CBRE has assisted many entrepreneurs and investors through an array of services covering property consulting & management, sales & leasing, property valuation, and other professional services.
While CBRE officially landed in Cambodia in 2008, the consultancy firm started its initial operations by brokering land plots and providing consulting services out of Thailand in 1994. However, economic observers, especially those within CBRE, saw the massive potential for growth in Cambodia.
"It was David Simister, heading CBRE Thailand at that time, who together with James Pitchen, also from our Thai office, Richard Leech and Marc Townsend, both from CBRE Vietnam, kick-started CBRE in Cambodia," said James when asked about the collaborative effort it took to start CBRE Cambodia.
Today, James Hodge serves as CBRE Cambodia's Managing Director leading a new team to continue what CBRE has done best in the past decade. "Much credit goes to Sothida Ann, who has put in a lot of work growing CBRE Cambodia's small operation into something that now leads many fields," he said. "The structures, strategies, and insights she was able to deliver have been invaluable in helping CBRE grow."
CBRE's new management team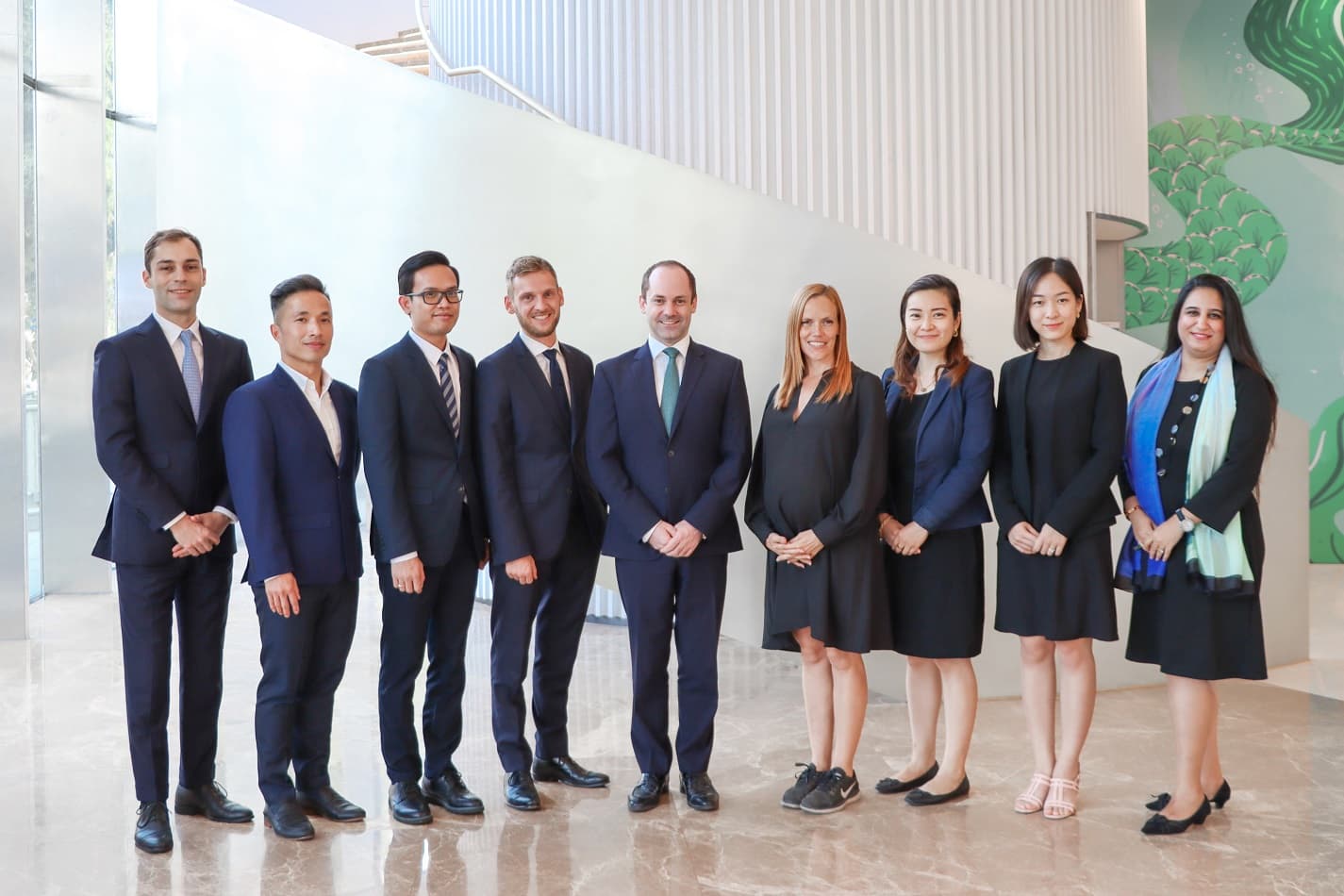 CBRE Cambodia's new management is a team of veterans that has been working together for quite some time complemented by new faces bringing fresh ideas to enrich CBRE's endeavours in the Kingdom.
(From left to right)
Ben Nesbitt, Associate Director, part of the professional services team that provides location-specific advice to CBRE's business clients. Ben has a background in investment in the United Kingdom. He runs CBRE's valuation team and provides strategic investment advice.
David Pen, Residential Sales & Leasing Director, one of the new additions to the CBRE team. David leads CBRE's residential team to drive strategic growth and bring new opportunities for CBRE's residential clients.
Mithona Chuop, Shared Services Director, ensures the smooth operation of CBRE Cambodia's complex, diverse platform. Mithona's background includes business performance analysis and product development. He has a passion for staff development and drives CBRE's learning and performance platform with the aim of optimising service delivery for clients. 
Ludovic Hautin, Advisory & Transaction Services Manager, joined from CBRE France and is involved in overseeing the brokerage of office and industrial transactions. Ludovic came through the CBRE network and progressed up the rungs to lead CBRE Cambodia's Advisory & Transactions team.
James Hodge, Managing Director, CBRE Cambodia's new head, James has a strong background in commercial properties complemented by working his way up through the commercial and professional teams at CBRE as he rose through the ranks. James Hodge now leads a team of seasoned property professionals into Cambodia's expanding markets.
Casandra Gally, MarComms Manager, has a background in marketing and communication. She leads the busy events calendar that CBRE Cambodia is well known for and has a passion for helping the right people connect through the company's public relations endeavours. 
Carol Qu, Property Management Consulting Manager. Carol has an extensive background in business development and marketing, as well as a keen appetite for real estate. 
Kinkesa Kim, Research & Consulting Manager, has a strong background in market research and the provision of valuable consulting advice developed from years working within the Kingdom's growing market. She and her team work with the valuations team to provide clients with insights and advice on the Cambodian market.
Shivali Chaman, Head of Property Management, a real estate professional with experience of working for large multinationals in India. She manages portfolios of corporate and residential real estate assets for CBRE's clients and offers substantial experience in property management.
From cultivating talents internally to tapping veterans from the global property industry, CBRE Cambodia has formed a team of leaders and experts in their respective fields.
CBRE and the future of Cambodia's property market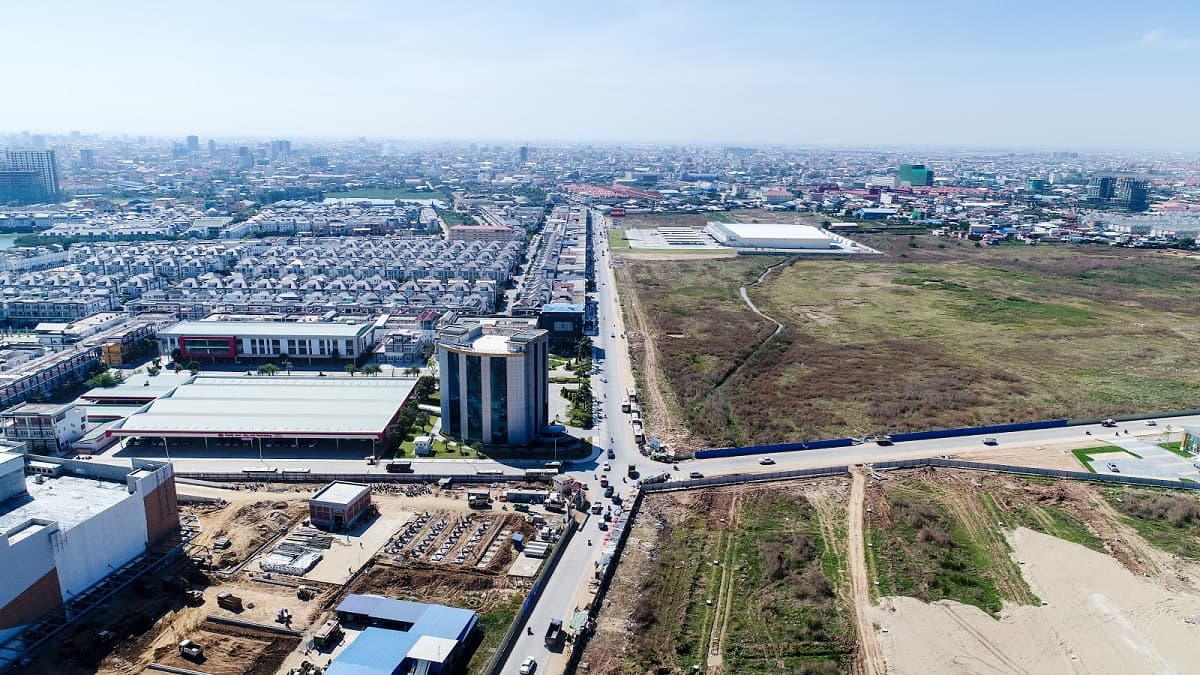 "The Cambodian market is poised for change and CBRE is ready to meet the requirements," James said. CBRE Cambodia, in light of recent events, is continuously developing its range of services to provide better depth in terms of services and strategies it delivers to its clients.
James observes that the speed of growth and development in the Cambodian real estate market means it is increasingly complex. He explained that to navigate it successfully new investors and developers have to do something different.
"It helps to have the support of an adviser who has the breadth and depth of skill sets and knowledge to show how to do things, where to go, and what the trends are." James elaborated, "CBRE will continue to position itself in that space"
The corporate office space market, for example, is a sector that is yet to go through a big transition, according to James. Flexible working has not yet caught on in Cambodia, and if the developed markets are anything to go by, it may allude to changes the sector is yet to see in the next wave of growth - something that will not happen until economic activity rebounds.
On the other hand, the residential sector is much more developed. James observed that its rapid development still leaves room for new technologies to allow developers to differentiate their portfolios from one another. Some key examples are residential offerings in Vietnam, Singapore, and Thailand, markets where developers have had to carve out a niche for themselves more so than in Cambodia to date.
James adds that landlords in many sectors are under pressure to innovate and invest in new ways of doing things. And while that may be difficult, these trying times are historically catalysts for change and it may well initiate investments that pay off when the market bounces back.
Previous economic downturns have been historically followed by leaps in technology, activity, and overall growth for economies, including real estate. CBRE Cambodia, despite the challenges the Kingdom is currently facing, is poised to deliver excellent outcomes to its clients and guide them to when Cambodia's market surges once again.

Article by: