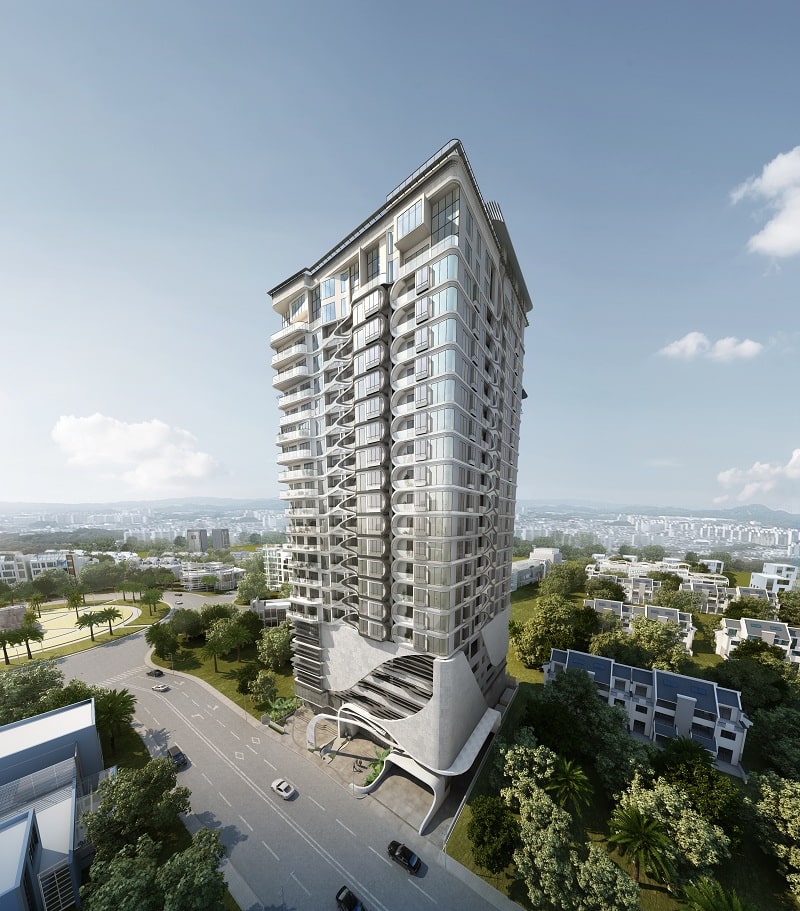 Cambodia is one of Southeast Asia's fastest-growing countries with a robust Growth Domestic Product (GDP) growth of 7.5% recorded by the World Bank in 2018 and according to the Asian Development Bank, forecasted to be at a rate of 7% in 2019.
The increase in the country's GDP has resulted in a change in the Cambodians' lifestyle. Cambodians are now gradually looking to reside in condominiums or high-rise apartments. In addition, the fast-growing economy also attracts an abundance of foreign investors and young professionals to invest and work in the country.
Thereinafter, the sudden influx of investors has encouraged the swift development of many residential projects in prominent cities such as Phnom Penh to satisfy the ever-growing demand. Specifically, foreign direct investment is undeniably one of the most fundamental contributors to Cambodia's rapidly-growing economy over recent years. That being said, fostering foreign investment in the country has always been one of the government's utmost priorities. As a result, the Cambodian government has made the country's investment schemes to be as favorable as possible.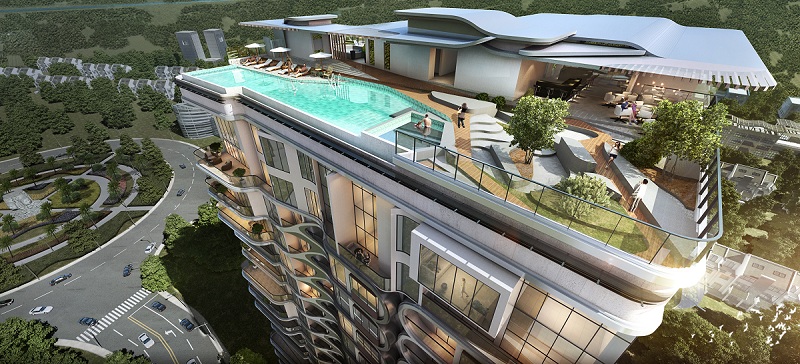 In Cambodia, foreigners are allowed to buy any properties except for the landed ones. Hence, a foreigner would be able to buy units in a condominium or apartment for their own residence or investment without much restriction. Naturally, this results in an intense competition between developers in the market to offer the most flexible payment plans, which includes the option for their clients to apply for loans from their respective collaborating banks.
Winner of the Property Guru Asia Property Awards 2019 for Best Condo Architectural Design and Best Condo Interior-Design, The Peninsula Private Residences is in a class of its own. Located just 150 meters from the iconic Cambodia-Japan Friendship Bridge, commuting to the city's CBD by car from the Peninsula takes only 5 minutes.
During a quick interview with the Managing Director of CC Peninsula Co., Ltd, the managing company of the Peninsula, Mr. Kam Chin Seng emphasised that in order to sustain the business and persist in the market, in addition to offering high-quality products, his company also focuses on providing various flexible payment plans for their clients and assisting them to acquire home loans from their collaborating financial providers.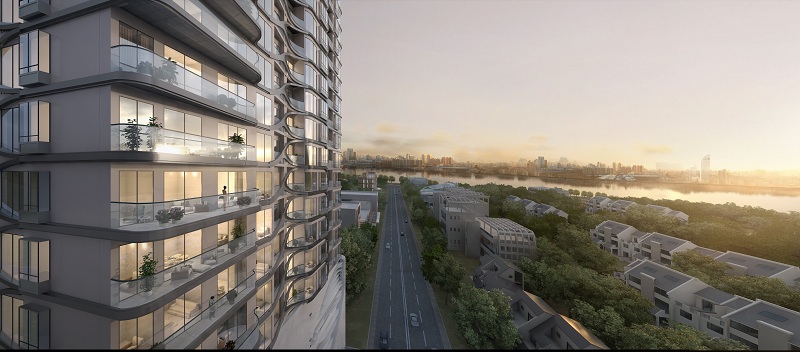 "Developers have to provide proper products that perfectly match the sales and leasing market. Clients have more choices now and know what to watch out for when picking their favorite investment. Only the experienced developers with both foreign exposure and local culture knowledge would survive in the last battle," he said.
When asked about the distinctive feature of the Chroy Changvar district of which the Peninsula is located in, Mr. Kam Chin Seng explained that Chroy Changvar has a natural feature that no other district in Phnom Penh possess, a 360 degree view surrounded by the rivers and close proximity to the bustling CBD, allowing it to be the most family-oriented district with an unrivalled air quality and panoramic view.
"There are a lot of other new retails, malls, education entities and universities, government institutions, and various international theme parks further solidifying its status. Not to mention, the biggest exhibition hall in Cambodia and 60,000 pax national stadium to be completed next year will be in the Chroy Changvar Peninsula region."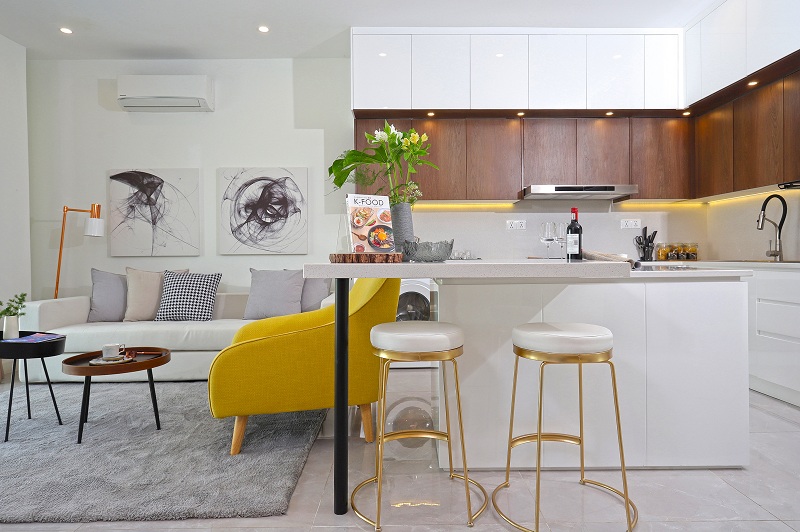 With over 50% of units sold at the Peninsula, Mr. Kam Chin Seng attributes the project's success to its company's solid work philosophy and effective teamwork in placing their clients as their top priority. The company believes in sheer hard work and doing things in the most fundamental and yet most efficient way, which is to ask themselves how they can serve their clients better and how to further improve the Peninsula in terms of product delivery and its associated management services.
"When we see the locals and expatriates who have stayed in Phnom Penh for many years become our clients and move here after its completion, we know we are on the right path and this motivates us to work harder," he added.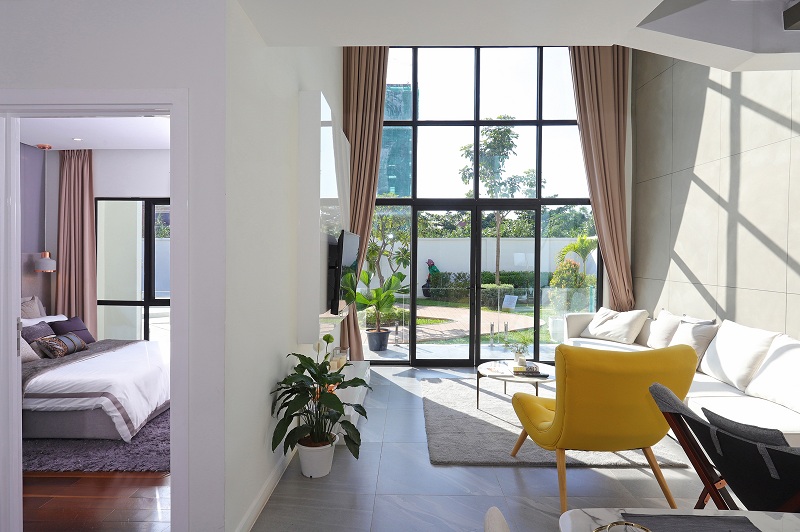 In this regard, the Peninsula Private Residences offers attractive flexible payment plans. Rising 25 storeys over the serene district of Chroy Changvar, and encompassing 161 residential units from studio to 3-bedroom consisting of gross sizes ranging from 56.16 to 237.27 square meters, the Peninsula is now offering a huge promotion for potential or walk-in clients to its sales gallery. Better yet, heavy discounts are being offered for a few exclusive units of this award-winning project.
For those looking to own an affordable boutique living or an investment with solid returns with flexible payment plans, come to the sales gallery and learn about The Peninsula Private Residences today.
You can contact The Peninsula Private Residences at 017 222 760 to schedule an appointment or find them on Facebook, The Peninsula Private Residences Facebook page.
Learn more about The Peninsula Private Residences, please click here.
Want to find out more about housing types in Cambodia? Read our Investment Guide 2019.
Tickets and sponsorship for Cambodia Real Estate Awards 2019 are available. Learn more about it here.