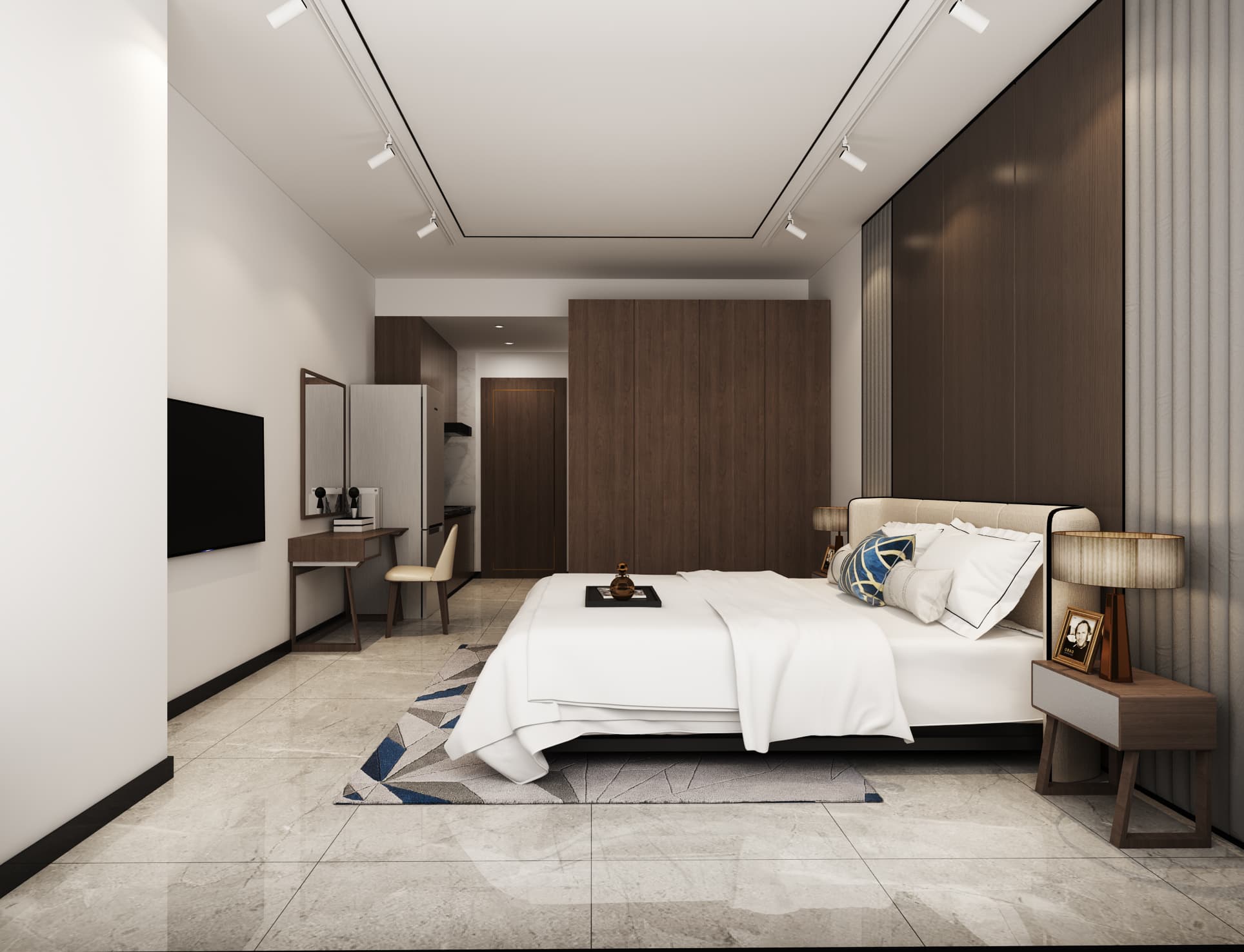 Studio apartments in Phnom Penh continue to see interest from local investors/buyers. Photo supplied by Phnom Penh Galaxy Garden.
The effects of a tough 2020 are still keeping Phnom Penh's property market activity on the low side. But for the most driven property seekers looking to live in the city, it's been the high-time to go around town.
Realestate.com.kh Market Trends, the leading property classifieds portal in Cambodia, reports that though median sale prices condominiums in the city have gained some market footing, their prices are still comparatively lower prior to 2020.
Key highlights of condominium sale price trends in Phnom Penh
1-bedroom condo median sale price recorded at ~$88,000

1-bedroom condo median sale prices are 20% lower compared to September 2020

2-bedroom condo median sale price recorded at ~$168,000

3-bedroom condo median sale price recorded at ~$300,000
Prices displayed on Market Trends are median prices found across Phnom Penh and are designed as a guide to navigate price ranges. Realestate.com.kh is advising interested buyers to visit the condominiums for sale on Phnom Penh page for the specific rates of projects they may be interested in.
According to Market Trends, listed 1-bedroom apartment median sale prices are recorded at ~$88,000, around 20% lower than the highest recorded value of $105,000 way back in September 2020; median sale prices have yet to recover.
The entry of new projects with below-$88,000 1-bedroom units such as Ratana Plaza Top Apartment and Phnom Penh Galaxy Garden into the market further added to the condominium selection in the city.
The city's notable growth over the past decade due to the influx of workers from the countryside moving to the city, the growth of a middle class looking to invest in property, and the arrival of expatriates working for NGOs and multinational companies. And while COVID-19 hampered the growth of foreign investors/renters, their popularity among local property seekers remain - creating the only viable market both agents and developers have shifted much of their attention to.
The pricier but larger units in 2-bedroom and 3-bedroom formats have gained some stability as Phnom Penh's market came to grips with its COVID-19 situation. Prices for these larger units, however, remain lower than what they were over a year ago. Market Trends reports median sale prices have stabilized to ~$168,000 for 2-bedroom and ~$300,000 for 3-bedroom units.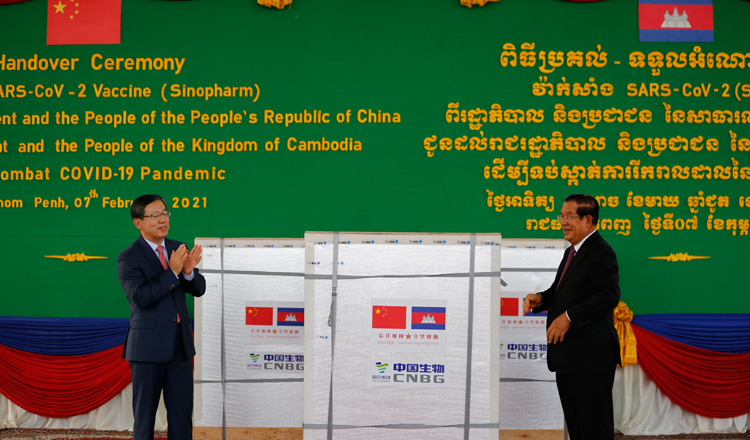 China's Ambassador to Cambodia Wang Wentian (L) with Prime Minister Hun Sen at the vaccine handover ceremony at Phnom Penh International Airport last February 7. Photo by KT/Khem Sovannara.
The first batch of much-awaited COVID-19 vaccines from China arrived in the Kingdom last February 7 (Sunday), according to a report by the Khmer Times. Prime Minister Hun Sen, who was present during the handover, expressed confidence that "The vaccination drive will play a positive role in restoring the Kingdom's socio-economic development".
Previous market outlooks stated that the economic effects caused by COVID-19 will continue looming over the Kingdom without a working vaccine in circulation. The arrival of the first batch of vaccines will certainly play a role in reinstating market confidence in the Kingdom's property sector; with local buyers/investors moving first and international clients returning once vaccines are made globally accessible.

Article by: