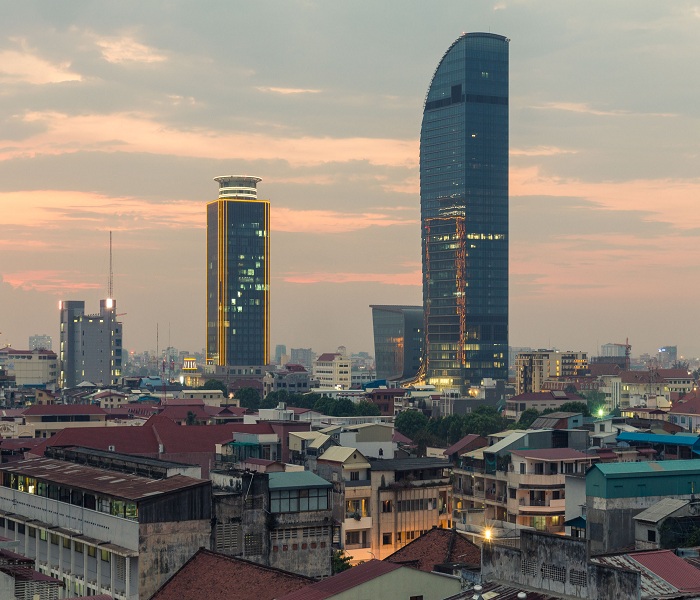 Knight Frank just released its 2nd quarter Asia-Pacific Prime Office Rental Index Report. The report highlights current trends across the Asia-Pacific wide office rental market.
Phnom Penh Office Rental Rates remain fairly stable, according to the report.
"For the Phnom Penh prime office sector, Q2 2016 recorded mixed results; whilst net absorption of office space was negative, and the average vacancy rate increased to 34%, prime net headline rents recorded a Q-o-Q increase of 1.1% to $22.5/sqm/month. This can largely be attributed to the stronger performance of Vattanac Tower which has propped up the overall average rent despite the negative take up of office space," notes Ross Wheble, country manager for Knight Frank Cambodia.
Source: Knight Frank (Cambodia) Research 2016
The Downs:
There were some slight hiccups in the market in Q2 2016 as cities such as Perth, Beijing, Jakarta, Kuala Lumpur, and Singapore are expected to decrease rental rates in the coming 12 months. According to Knight Frank, this was due to an abundant supply and a muted demand for office rentals, most especially in Jakarta and Singapore. The report continues, that "prime office rentals are expected to continue to decline" as the end of 2016 approaches.
The Ups:
Success in the office market for Q2 of 2016 correlates to the growing technological sector. This is apparent in cities like Melbourne, Sydney, Shanghai, Hong Kong, Bengaluru, Mumbai, Seoul and Bangkok – with the highest gross effective rent coming from Hong Kong, at $191.9 per square meter, per month.
The evolution of technology industries is a primary driver of the rental index, according to the report.
Shanghai – which made a 75% increase in Technology, Media, and Telecommunications from 2007 to 2015 – saw a rise in rental rates and a decrease in vacancy. Meanwhile, growth in parts of Australia continue as companies like Facebook, Amazon, and Electronic Arts come into the market.
On another note, cities like Brisbane, Guangzhou and Phnom Penh office rental rates remain stable amidst activities going on in cities surrounding them.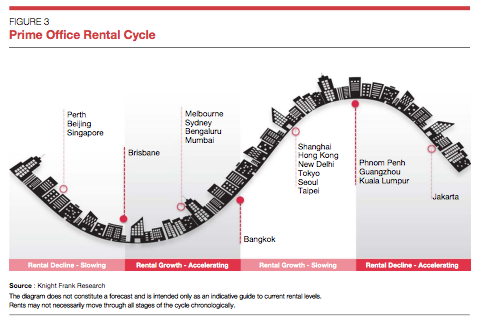 The report also states that over the next 12 months, rents in majority of the 19 cities included in the report will either continue to rise or remain steady.