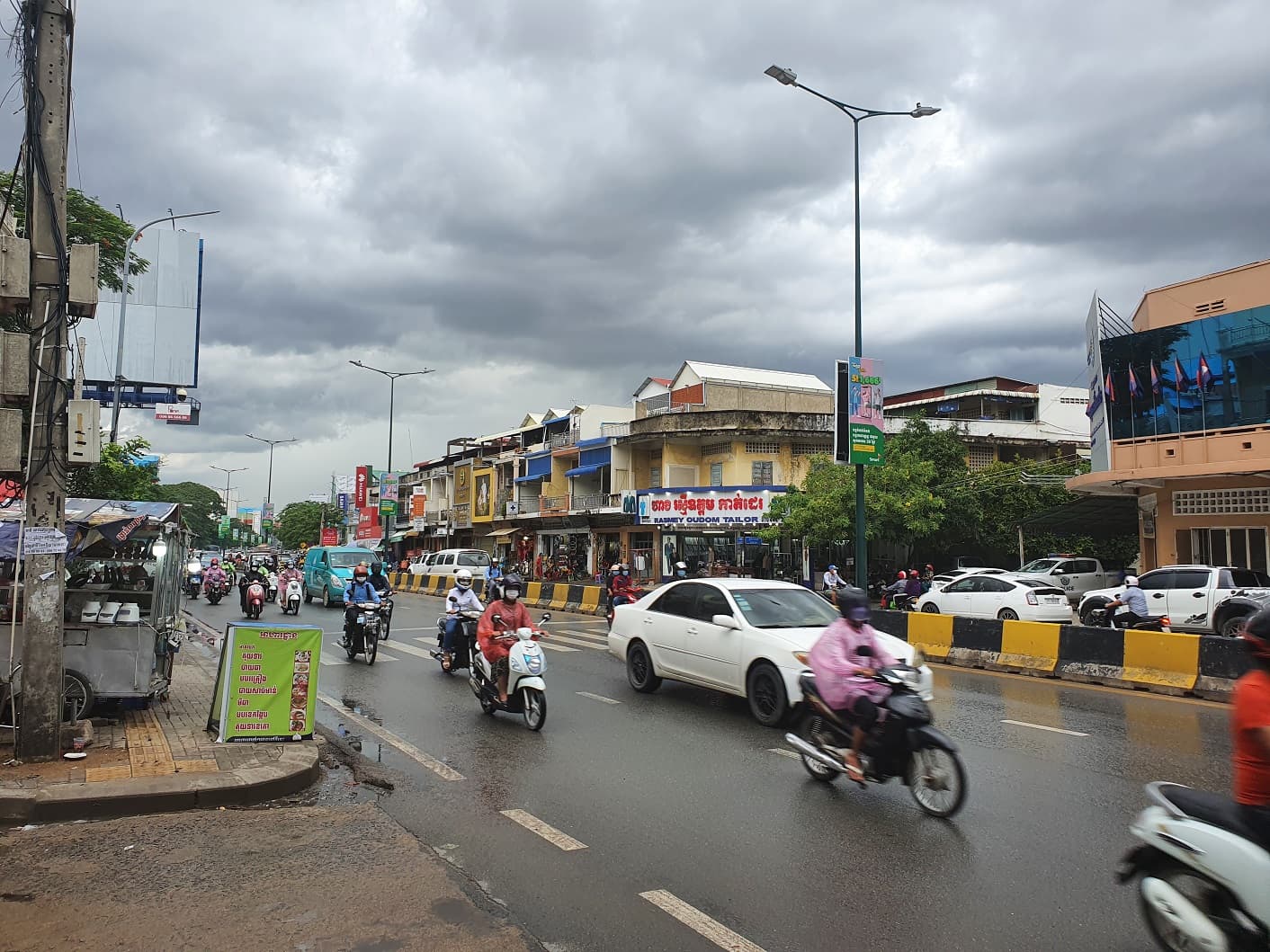 A busy road for a busy neighbourhood. The Russian Federation Boulevard is where hundreds of thousands of Phnom Penh residents pass through on a daily basis. Supplied.
Phnom Penh's suburban districts continue to see the property market's outward expansion. The areas of Chbar Ampov, Meanchey, and Por Senchey, seemingly left behind just a few years ago, are receiving continued interest from residential developers capitalizing on the suburban living trend, followed by commercial developments meeting the rise of savvy shoppers.
In recent years, Chbar Ampov has been a hotbed of borey developments, condominium projects, and even become site of the $2-billion Norea City project by the OCIC. Neighbouring Meanchey district has largely become more appealing to businesses since the completion of Hun Sen Boulevard and the announcement of the AEON Mall 3. The Japanese-brand mall AEON has seen much success in the Kingdom, having also recently announced plans to expand the capacity of AEON Mall 1 in Tonle Bassac, Chamkarmon.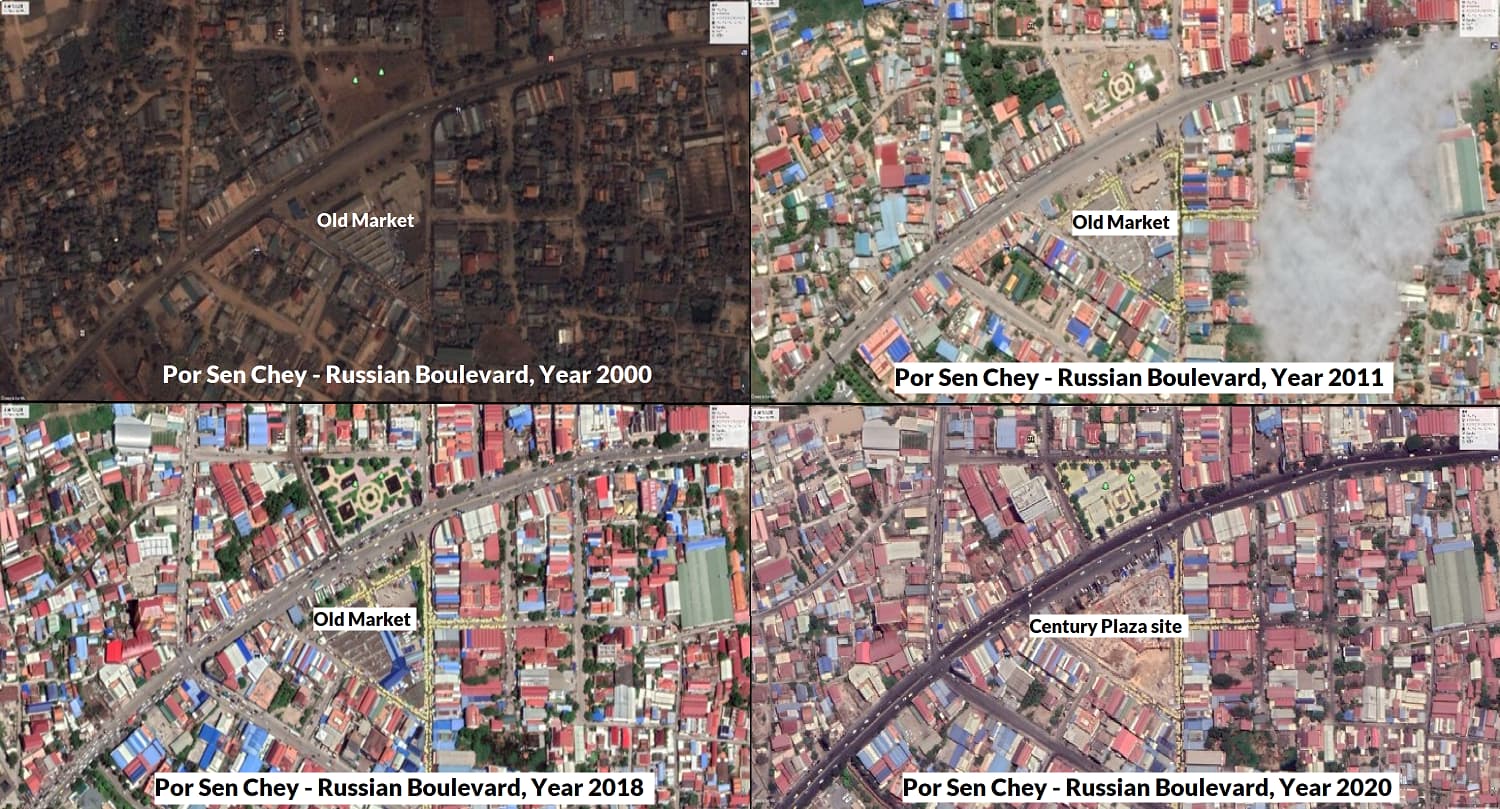 Por Senchey's fast urbanisation is giving rise to modern commercial centres like Century Plaza. Supplied.
The Por Senchey district is one of the latest additions to the capital city's booming suburbs. Por Senchey serves as the gateway for all arrivals from Phnom Penh International Airport, leading to it being referred to as the airport district. Por Senchey is also one of the biggest districts in Phnom Penh in terms of land area and is home to a similarly large number of residents numbering ~227,000 or over 10% of Phnom Penh's total population according to the General Population Census 2019.
Additionally, Por Senchey is home to dozens of boreys (gated-communities), parks, schools, and major roads such as Russian Federation Boulevard, National Road 3, and National Road 4; roads leading inwards to Phnom Penh's central business district and outwards to provinces such as Sihanoukville and Kampot. Given its large population and Phnom Penh's outward expansion, Por Senchey is now realizing its potential as a commercial hub.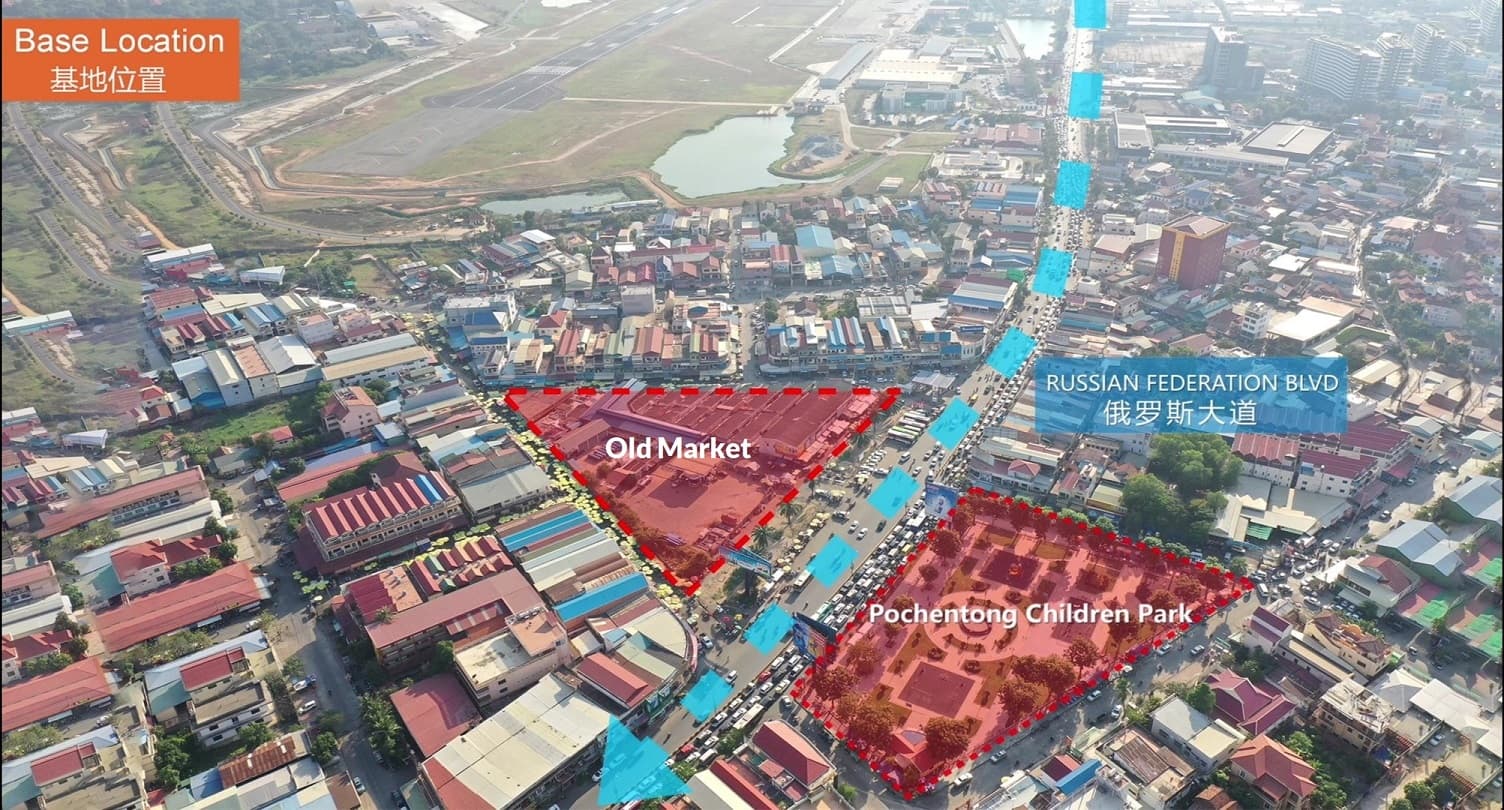 The Old Market is a landmark among Por Senchey's residents. Supplied.
Por Senchey's Old Market is among the oldest and most popular community markets in the district. Located along Russian Boulevard, it was a convenient place for locals to buy both wet and dry goods, making it the go-to area for Por Senchey residents' daily necessities.
In meeting the growing demand for a modern market in Por Senchey, developer JLECC partnered with the Phnom Penh city government to develop the Old Market into a commercial centre with modern shopping conveniences. JLECC is an established developer in Cambodia with 6 Chinese National Grade A Engineering Consulting Qualifications and 2 Cambodian National Grade A Design and Construction Qualifications.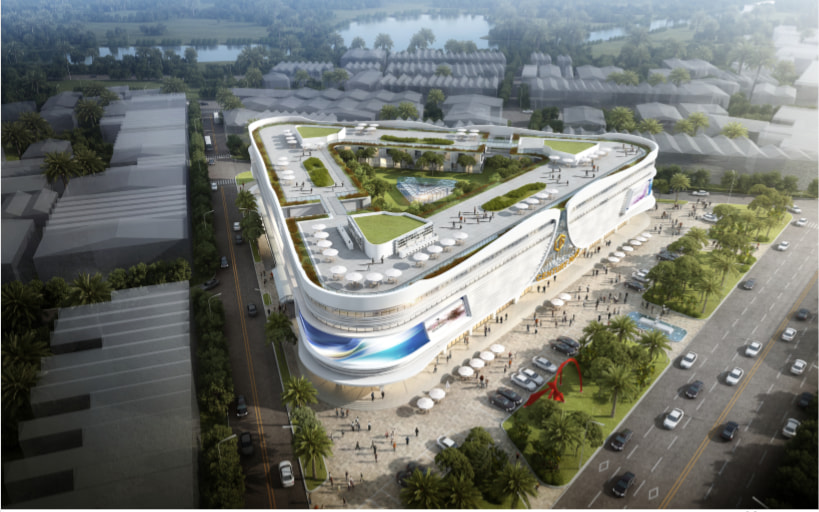 The Century Plaza is designed to take on a triangular layout to take advantage of the 3 roads surrounding it: Road 2005, 2009, and the Russian Federation Boulevard. Supplied.
The new shopping centre called the Century Plaza will stand on top of the Old Market. Construction began in November 2019 and will feature 6 floors and 2 basement levels. Each floor will host a range of goods and services, including a supermarket, food & beverage areas, retail stores, and office areas. JLECC plans to include hotel rooms and services into the Century Plaza's development due to its proximity of ~1.5km from the Phnom Penh International Airport.
Century Plaza is already widely known in Por Senchey as the new shopping centre rising on top of the popular Old Market. The new shopping plaza already has over 670 stalls occupied mainly by the tenants of the Old Market. The stalls have temporarily been moved to the Por Senchey playground, in front of the Century Plaza's construction site. Many in Por Senchey are looking forward to the project's completion expected by late Q4 2021.
Article by: