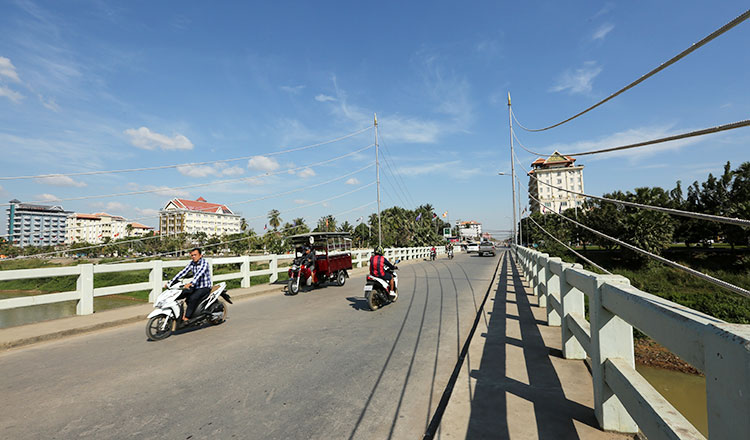 National Road 5 is one of the major road arteries being developed throughout Cambodia. Photo from the Khmer Times.
Pursat Governor Chiao Tai has requested the Inter-Ministerial working group to prioritise work on Pursat province's section of the National Road 5 (NR5). The governor aims for the section to be completed by year-end or 2022
The National Road 5 has a total length of 366km and runs through several provinces, namely, Kompong Chhnang, Pursat, Battambang, and Banteay Meanchey. NR5 serves as an economic corridor connecting the border province of Beantey Meanchey to the capital Phnom Penh. 
Rehabilitation of the major road has been more a than decade's-long endeavour segmented into each province it runs through. The project is supported and monitored by the Japan International Cooperation Agency (JICA).
The Battambang-Serey Sophorn section was the first to be completed and is currently in use by the public since September 2021.
The remaining 3 sections are currently being rehabilitated are Prek Kdam-Pursat (set for 2022), Pursat-Battambang (set for 2023). The final section, Prek Kdam-Poipet, is currently on hold as bidding for the project is ongoing but is aimed to be completed by 2024.
The Pursat section of the NR5 will be 23m wide and is expected to support growth for trade, tourism, logistics, and investment in the North-Eastern corridor of Cambodia.