Welcome to another real estate news recap, from Realestate.com.kh - your leader in property information!
Keep up to date with market changes, and be an investor with FORESIGHT!
Cambodia Microlending Industry Expands:
As the consumer economy grows, many foreign investors are thinking it wise to establish businesses that would be mutually beneficial for both them and Cambodia. One of the interested companies who want a slice of the pie is Japanese-owned
Mothers Financial Japan Plc. The microfinance institution aims to give Cambodia's microlending industry a competitive edge as it introduces lower monthly interest rates of 1 to 1.8 per cent. This will provide access for 20 to 30 per cent of the 3.4 million families who are still in need of financing.
Five More Protected Forests in Cambodia
Five forests that were previously owned by the ministry of fishery, agriculture and forestry are set to be made into protected forests as part of Cambodia's efforts toward biodiversity. Minister Say Samal said that this plan was developed roughly two-and-a-half years ago but had only been approved recently. Though environmentally geared towards biodiversity, this also means that there's one less area where infrastructural developments can be made. Will the government decide in the long run that this wasn't such a good idea and will this affect major investment in potential businesses? We hope not.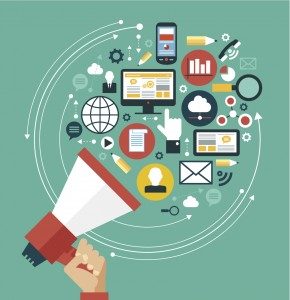 Cambodia Gives Multilevel Marketing a Chance?
Multiple advisories were released before by the Securities and Exchange Commission of Cambodia regarding MLM scams and abuse, but it seems that Malaysian-owned company
Zhulian Corp Bhd may be able to convince them otherwise. With plans of business expansion, Zhulian Corp Bhd is eyeing on Cambodia and Laos as another location for investment. With the decline in demand in Thailand, the company suffered substantial loss but ultimately gained thrust once more when they decided to make a few more investments with outside entities and business partners. Zhulian Corp Bhd carries items like jewelry and gadgets. Having said this, it may not be far off too that they would adjust their business model and profit from the country's growing real estate industry.
Preview of Stars of Kovan
While Cambodia has had its fair share of profits and loss, Singapore is making headlines as they finally unveil their first commercial development that's British-inspired. Though a new development concept may not appeal to the general public, it's estimated to have a grand total of 390 condominium units, five strata houses and 46 strata shop units that will ensure profit for its developers who plan on completing the project by 2020.
From Cambodia to Thailand
It's been no secret that there is tension between Thailand and Cambodia, most especially with regards to Preah Vihear where Cambodian officials had closed the Thai entrance to the Hindu temple complex. This is one of the reasons why Thai soldiers decided to create a scale model of the complex along their side of the border. They hope to attract more tourists to their side as the months go by. Though Thailand may have waged a big game of tug-of-war against Cambodia with its tourist population, Cambodia is still a force to be reckoned especially when it comes to real estate. Research shows that there was a 60 per cent increase in condominium prices since 2009 in Thailand but is still relatively cheap while Cambodia remains to be competitive in terms of its real estate financial affordability.