Phnom Penh's Tonle Sap and Mekong Rivers have provided much for the city for hundreds of years. And today, the mighty rivers serve another purpose: becoming a lynchpin to the city's real estate appeal! Realestate.com.kh presents Phnom Penh's premier riverfront properties today:
Vue Aston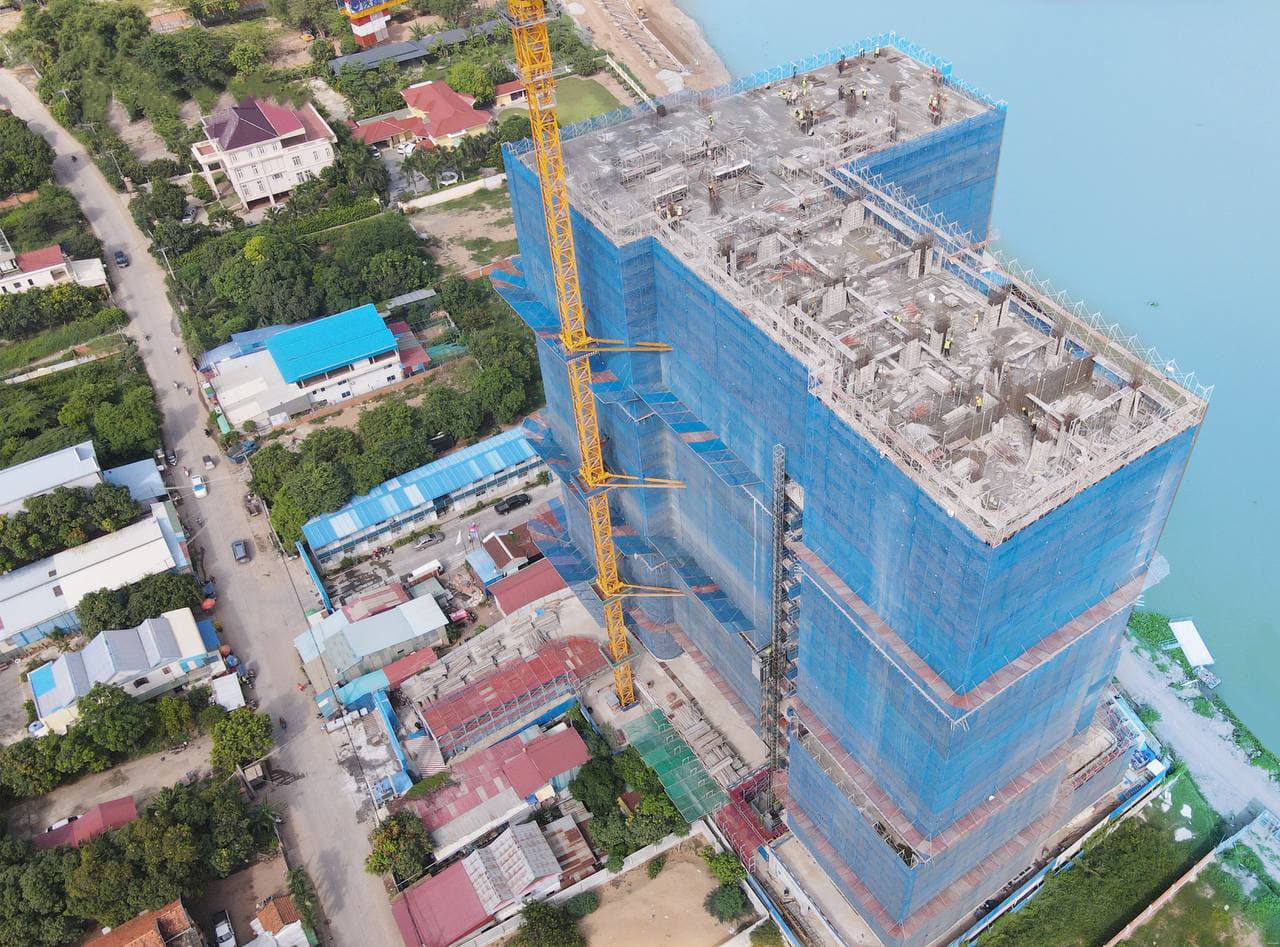 Vue Aston is a premier waterfront property in one of Phnom Penh's up-and-coming districts. Having recently started construction in 2020, it will feature modern residential technologies complemented by a scenic view of the mighty Mekong River.
Vue Aston located along the riverside in Norea Island earmarked to be a new satellite city in Phnom Penh: The Koh Norea Satellite City developed by the OCIC to the tune of $2 billion. The Vue Aston will additionally be connected to Koh Pich (Diamond Island) via a bridge to be completed in 2023.
Vue Aston provides five different unit types such as studio, one-bedroom, two-bedroom, three-bedroom, and four-bedroom units with sizes ranging from 39.69 to 91.42 square meters. This premium project provides numerous amenities supporting a comfortable lifestyle including an infinity pool, a sky bar, a gymnastic, a sauna and spa, a V-club, lobby areas, parking areas, restaurants, and convenience stores, concierge services, lounges, a library, a private cinema, and housekeeping services.
Project Highlights
Starting Price: $77,362
Modern waterfront condominium project located by Phnom Penh's rivers
Offering a variety of units types from studio to four bedrooms
Premium residences complemented by amenities such as gym, sauna and an infinity pool with a majestic view of the Mekong
Directly adjacent to the upcoming bridge connecting Vue Aston to Phnom Penh's CBD
Location Highlights
Located in the popular Chbar Ampov district next to a major satellite city development
A few minutes away from AEON 1 Mall, international schools, banks, embassies, offices and entertainment venues
Considered as a landmark development in Chbar Ampov
Morgan EnMaison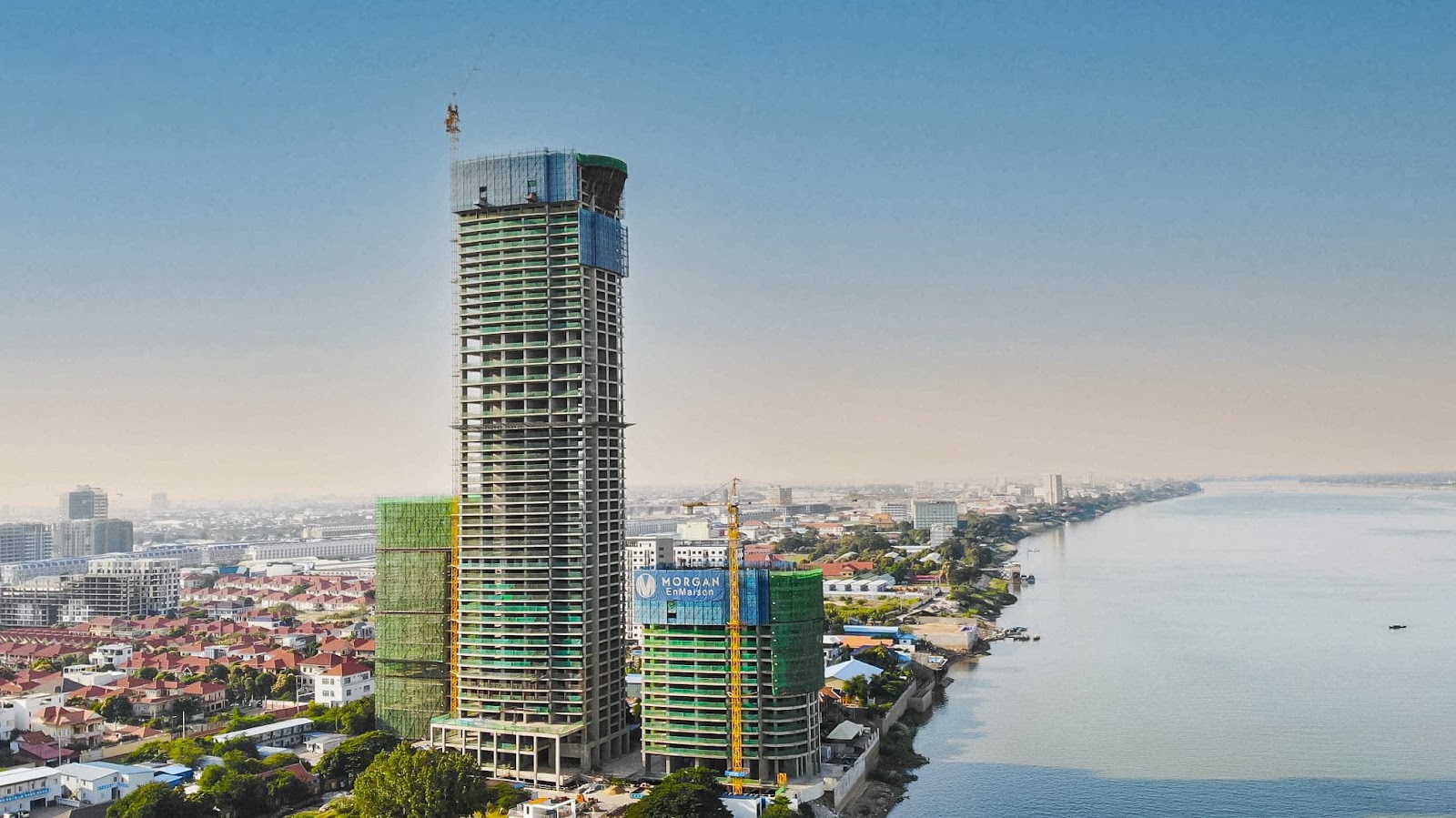 Morgan EnMaison is a new waterfront development located along the Mekong River Road in Phnom Penh's Chroy Changvar district. Developed by Morganford Investment (Cambodia) Co., Ltd, a multi-awarded property developer in Cambodia, the Morgan EnMaison is the latest of a line of premium Cambodian properties soon coming on the market.
Morgan EnMaison is one of the handful of developments that will have a private helipad on the 220-metre high rooftop. There will also be a multi-level luxury sky club that will give a unique appeal to the skyline. Morgan EnMaison also boasts a private yacht marina.
Morgan EnMaison's complex boasts five modern buildings sitting in a horseshoe-shaped arrangement on a land area of 2.4 hectares. The complex hosts a total floor area of over 400,000 sqm. The five buildings will embrace an ecological landscape garden and water features spanning nearly 10,000 sqm. This will be a large community living in harmony. The marina and a 200-metre riverside walking path are both leisure destinations.
Project Highlights
Starting Price: $80,000
Large waterfront residential development in Chroy Changvar
Recognized for its generously spaced loft units with plenty of natural light
Enjoy river views and river breeze from the comfort of your own home
Location Highlights
Located in the Chroy Changvar area by the Mekong river
Surrounded by numerous housing and commercial developments, Chroy Changvar is one of fastest-growing districts in Phnom Penh
Morgan EnMaison is built by a multi-awarded brand developer with a portfolio of completed projects
Wealth Mansion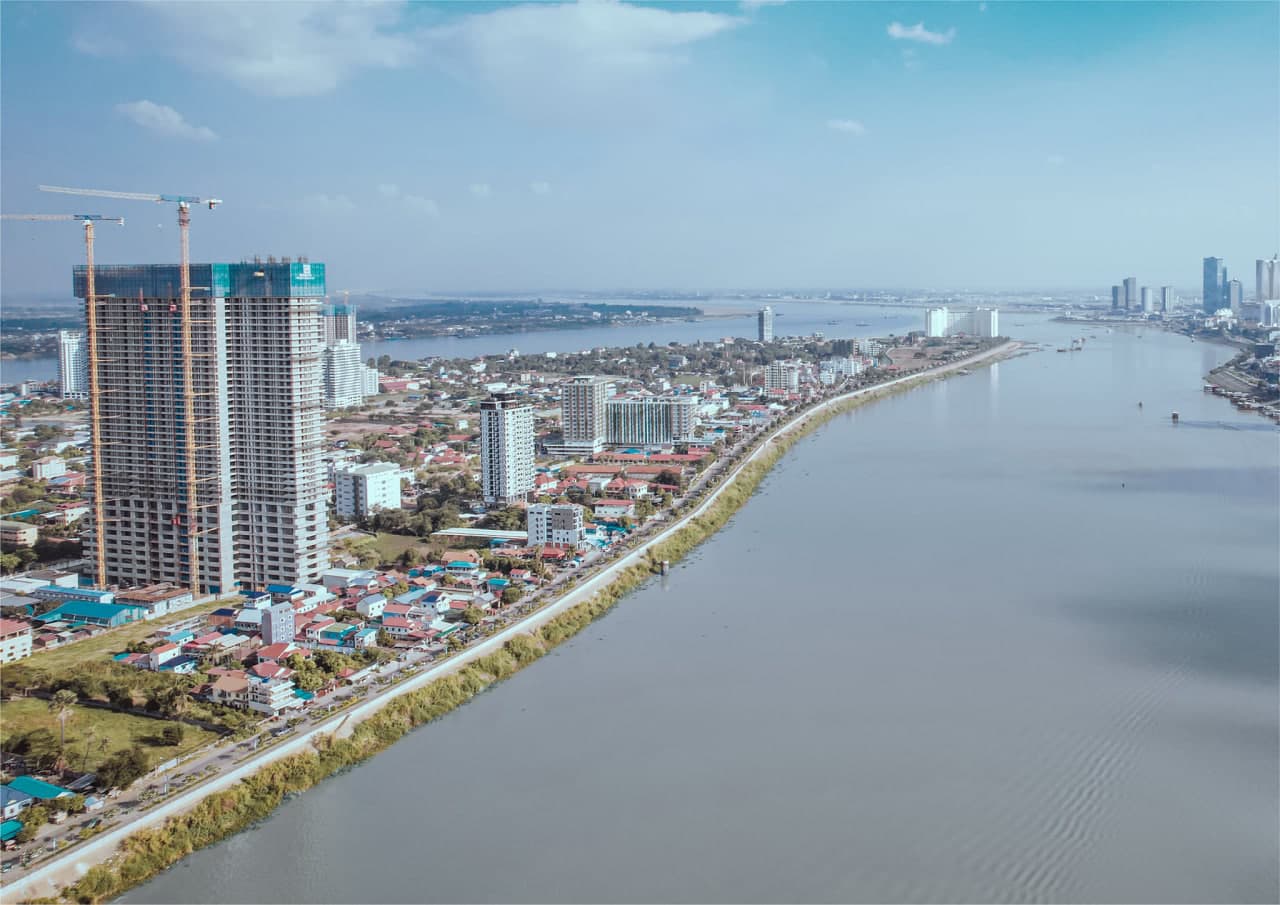 Wealth Mansion is a 45-storey condominium that began construction in June 2019 and is scheduled for completion in Q2 2023. The projects is accessible via the High School road and Tonle Sap street, roads that are commonly used as they connect Wealth Mansion to the Cambodian-Japanese Friendship Bridge and wider locations in downtown Phnom Penh. The immediate vicinity of the development site predominantly consists of a mix of low-rise residential dwellings luxurious villas, mid-range landed boreys, and high-rise residential developments and has been eyed by several commercial developers for its magnetic appeal among the growing Cambodian middle-class.
Wealth Mansion's design an aesthetic and practical functions floor plan and layout which enables the residents to experience a comfortable lifestyle. The units in the entire development are fully furnished and equipped with modern fittings and fixtures that best capture the future of high-rise residential living in the Kingdom's capital.
Wealth Mansion complements its modern residential units with first-class facilities and amenities to support the luxurious living of the residents including a fitness center, a luxurious spa, a spacious infinity sky pool, fine dining restaurants, a multi-function conference hall, a front desk, and security services, security cameras, lifts, fire safety equipment, and spacious parking lots.
Project Highlights
Starting Price: $111,500
45-storey luxury mixed-use waterfront development with spacious office spaces and residential units
Fully furnished units equipped with high-quality modern decor and fixtures
Scheduled to be completed in Q2 2023
Location Highlights
Located in Chroy Changvar, a fast-growing residential district in Phnom Penh
Unique 360 degrees view of both Tonle Sap and the Mekong River