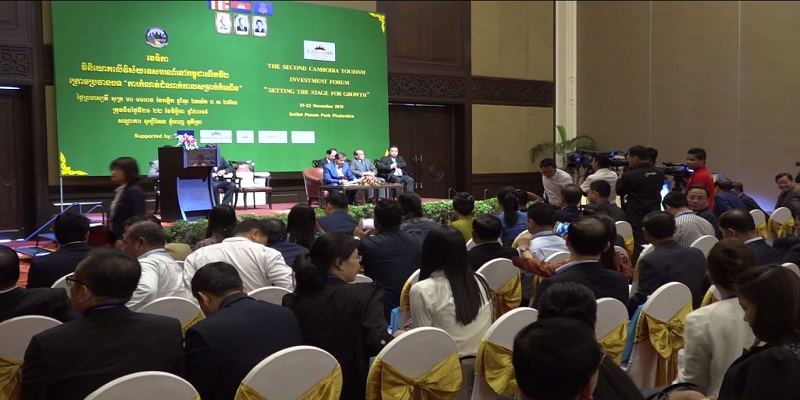 (The 2nd Cambodian Tourism Investment Forum from November 21-22 aims to discuss the progress and opportunities in Cambodia's growing tourism sector)
Speaking at the opening of the 2nd Cambodia Tourism Investment Forum, Cambodian Tourism Minister Thong Khon said the government has approved a 94% increase in tourism investment within the first eight months of 2019 compared to the same period in 2018.
The 2nd Cambodia Tourism Investment Forum, under the theme "Setting The Stage For Growth" is an event organised by the Ministry of Tourism in cooperation with the Cambodia Tourism Federation aimed to discuss the progress and opportunities in Cambodia's growing tourism sector.
At the forum, the Tourism Minister said according to data from the Council for the Development of Cambodia (CDC) from 2016 to 2019, a total of 813 projects from both local and foreign investments have been approved totaling an approximate $22.5 billion. This includes 38 tourism-specific projects which total an approximate $9 billion, a 47% increase from last year's figures.
In the first eight months of this year, the government has approved 222 investment projects amounting to $6 billion - of which 14 are investment projects in the tourism sector. Total investments in the tourism sector amounted to $4.2 billion; a 94% increase over the same period in 2018, according to the minister.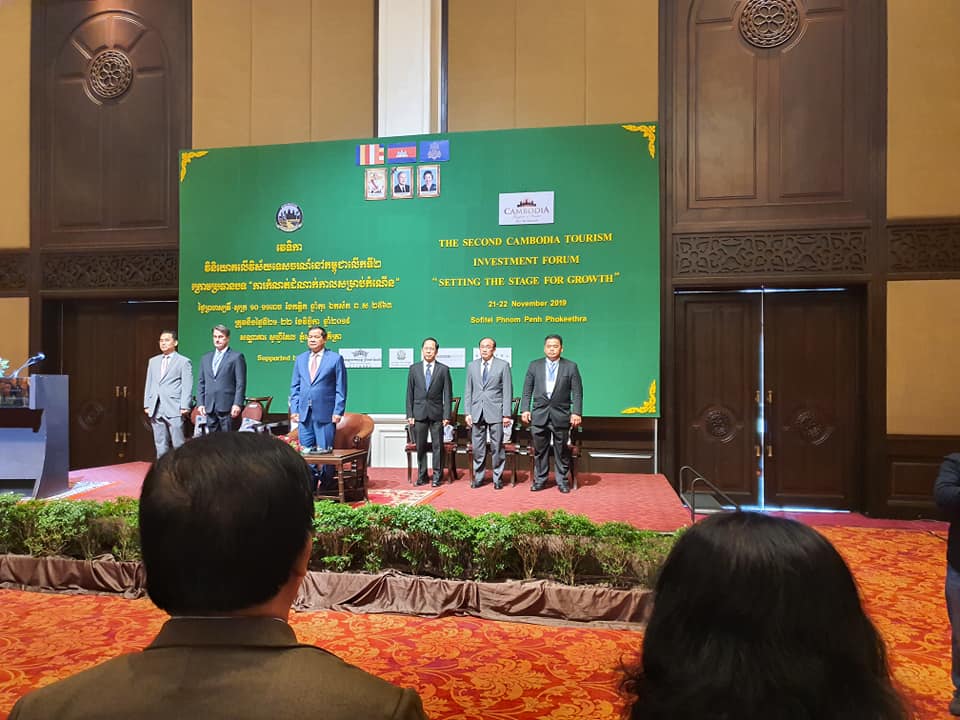 (Photo courtesy of the Cambodia Tourism Federation - 2nd Cambodia Tourism Investment Forum)
According to Khmer Times's reports, experts at the Asian Development Bank (ADB) said that Cambodia's robust economic and tourism growth present opportunities for both local and foreign investors in the Kingdom's hotel sector.
Despite more hotels being built in the Kingdom, the Tourism Ministry emphasized in an earlier statement that Cambodia needs 100,000 more hotel rooms if the current trend of visitors in the country continues in the next decade, the Khmer Times reports.
"With rapid economic and tourism growth, investing in hotels and the broader hospitality industry does appear to be financially attractive in Cambodia at present," Jayant Menon, lead economist at the ADB, told Khmer Times.
Some 3.3 million tourists have arrived in Cambodia in the first half of 2019, according to data from the Ministry of Commerce. About a third of these tourists came from China while the rest is composed of tourists from Vietnam, Thailand, Laos, South Korea, Japan, Singapore, Malaysia, the United States, and Europe.
"At the present, tourism contributes about 12.7% of the gross domestic product (GDP)," said Tourism Minister Thong Khon, adding that with promoting economic growth through cultural and natural tourism is the way to go for Cambodia. The government considers the tourism sector as the "Green Gold" of Cambodia - actively contributing to socio-economic development by creating more employment opportunities, improving livelihoods and serves as an effective poverty reduction strategy.
If you're interested in learning more about the development of Cambodia, download our Investment Guide 2019
Find out more about our Cambodia Real Estate Awards 2019 here.

Article By: