Life insurance is a relatively new concept to Cambodia but it is an important one. Life insurance is about protecting your life against the daily risks one can be exposed to that may lead to loss of life. One of the major risks in the kingdom is death due to road accidents.
Leading insurance provider, Camlife offers insurance products to all Cambodian's to ensure their policyholder's lives will be protected against incidences such as road accidents; and if something should happen to them, their family and loved will be protected and provided for with the guarantee of a better future. Life insurance offers the chance to leave a legacy after you are gone, and to ensure those closest to you will inherit financial security to live on beyond their grief.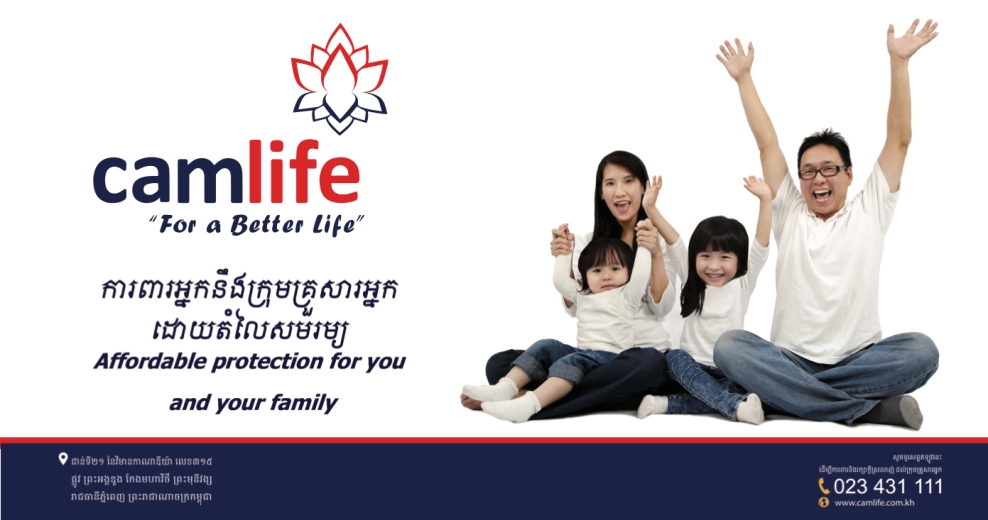 Camlife has two products: life protection and endowment. Life protection covers risks to your life and endowment is a combination of life protection and a means of investing and saving money in order to make it work for you. Camlife invests your premium during the term for example, 10 or 15 years, in order to make a return which includes any interest accumulated over the investment length. During the term you have the benefit of not only protecting yourself against risks to your life in the future but also a means of growing your invested money at the same time. Both products add value to your life and are very affordable.
Contact us now to find out more about these policies!