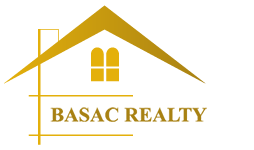 Basac Realty
Street 488 Phsar Daeum Thkov Chamkarmon Phnom Penh
About Basac Realty
Basac Realty was first established in 2013. Since its launch, the company has grown in leaps and bounds thanks to building strong relationships with their clientele based on transparency, trust and world class customer service.
With several years experience in a wide range of properties - including sale, rent and management - across Phnom Penh, Basac Realty has a solution for all types of customers.
Whether you are seeking Service Apartments, Villas, Flat/Houses, Factories, Warehouses, Land, Buildings or Office Space, Basac Realty will help you to negotiate with the landlord to get the best possible price. First Royal pride themselves in the fact that they increase prices to take advantage of their customers.
Basac Realty is also an agency on the rise - with plans to expand the brand throughout all of Cambodia's cities/provinces in the next 5 to 10 years.
Partner with an agency you can trust - and get the most out of the Cambodia property sector. Contact the friendly team at Basac Realty today!