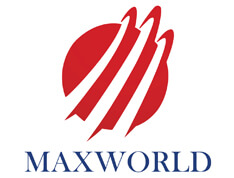 NC Max World Co., LTD

Angkor Capital Specialized Bank, 4th Floor, 202 Preah Norodom Boulevard, Chamkarmon Phnom Penh
NC Max World is a professional Japanese owned and operated real estate development and brokerage company and is one of the few fully licensed real estate agencies in the Kingdom of Cambodia.
At NC Max World, we always aim to serve our customers to the highest level of service as would be expected internationally and in Japan. The company focuses its attention in identifying and selling undervalued or competitively priced Real Estate. As per our client's' requirements; NC Max World are more than happy to consult, guide, and represent our clients throughout all stages of their sales, purchase and/ or investment in the Kingdom of Cambodia and overseas.
NC Max World has a unique mix of shareholders and employees who are doing business in the international arena and who have experience in many areas of real estate related businesses, such as property management, asset management, sales and marketing, property development and investment fundraising.
In recent times, the Kingdom of Cambodia is experiencing tremendous economic growth, hovering at an average 7% per annum. The local real estate market is becoming ever more lucrative, with the appreciation of real estate rapidly increasing year on year.
Since its 2013 incorporation in The Kingdom of Cambodia, NC Max World has built up a large database of influential connections, encouraging faced paced business development for the company as well as contributing to the development of the Cambodian Economy.
NC Max World manages several substantial projects and transactions within the Kingdom, including; industrial agriculture, project fundraising, project management and sales and marketing.
Our Service:
Identifying Suitable Properties
Sales & Purchase of Property
Real Estate Development
Legal Escrow Service
Investment Fundraising
Building Maintenance
Call or email us today for a free consultation.
Need help?