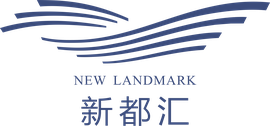 Wan Heng Run Investment (Cambodia) Co.,Ltd

Sangkat Buon Sihanoukville Sihanoukville
New Landmark Group (Cambodia) Co., Ltd. is a large-scale comprehensive corporation that integrates real estate development, residential and commercial property management and hospitality.
Since its establishment, New Landmark Group has upheld "service first, credit first" as its motto, and "advocating civilization and advancing with the time" as its core philosophy, and has been devoting 'to a pursuit of the best, if not the largest', and wholeheartedly providing quality residence.
The group has successively developed dozens of high-end residences with a total area of about 5 million sqm in Fujian, Hubei, Shenzhen city and Adelaide, Australia, all of which have become a local urban landmark.
Seeing many optimistic factors, for instance, the powerful development of Cambodia's economies, the staunch friendship between China and Cambodia, the stable domestic political situation, and the rapid growth of industries such as tourism, construction, and petroleum energy, the group has decided to expand its businesses in the Kingdom, by focusing on property development, with residential and commercial management and related investment as supplements.
At present, the group owns several wholly-owned subsidiaries in Cambodia, including WAN HENG RUN Investment (Cambodia) Co., Ltd., and WAN HENG RUN Development (Cambodia) Co., Ltd. The group is currently developing the New Landmark project, a 200,000-sqm seascape mix-used building, and the New Landmark Holiday Hotel of 20,000 sqm, both of which are in Sihanoukville.
The group adheres to the core values ​​of 'sincerity, goodwill, refinement and perfection' and the quality policy of 'efficient management, personality-oriented, sophisticated products, and ardent services'. The company tirelessly creates value for customers and employees and builds a better society, which is regarded as an earnest responsibility to the country. Ultimately, the group aims to become a paragon of contemporary Chinese-fund private enterprises, that play an important role in the achievements of professionalization, industrialization, and intensification of Cambodia.
Need help?